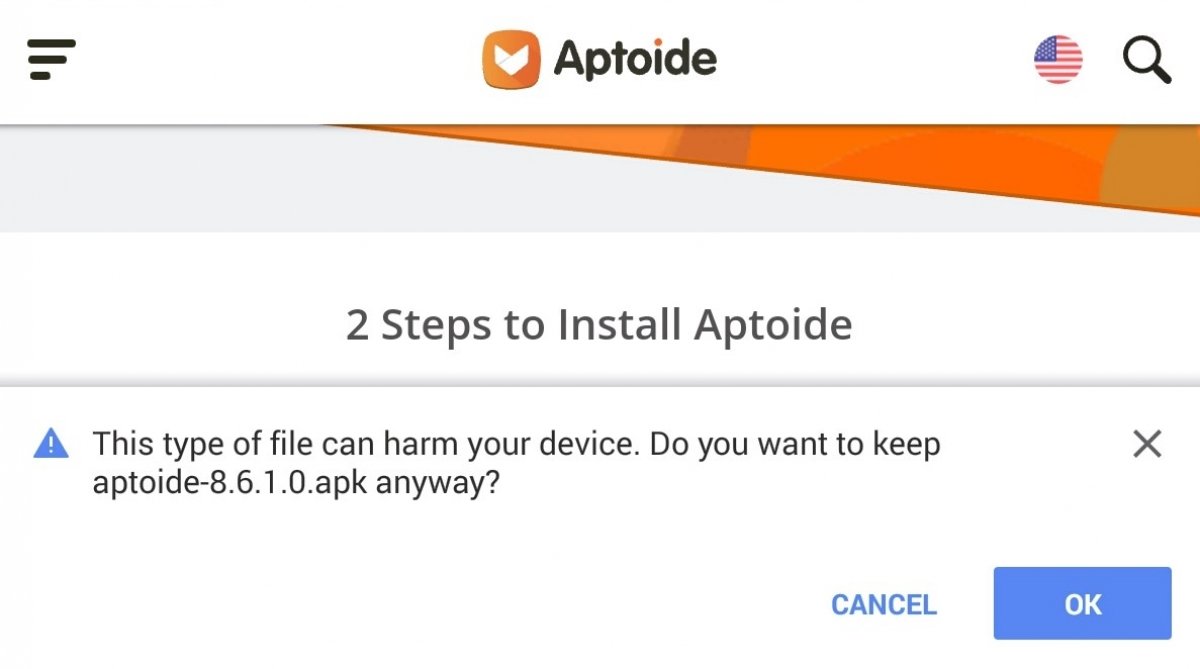 To start the download from Malavida, you only have to follow these simple steps described below and in hardly a few seconds you'll have the app downloaded to your smartphone or tablet:
Step 1: Access our review of Aptoide at Malavida and tap on the green Download button.
Step 2: One the next page that warns you that you are about to access an external download, click once again on the Download button.
Step 3: The APK of this app will be downloaded automatically from official Aptoide website to your mobile device.
Step 4: Access your download folder (or any other folder that you may have established previously for your downloaded files), search for the installation file with the .apk extension and tap it to start the installation process.
Remember that to be able to install files from sources different to the Play Store, you'll need to access the settings of your phone to enable to the option that allows you to install apps from Unknown Sources. We also recommend you to delete the installation file manually once you've completed the process, in order to make sure that you don't fill your phone with unnecessary files that just occupy your internal storage space, making your phone work slower than what it should be.
As you've probably realized, the official Aptoide application, the alternative market to Google Play, is not available to be downloaded from the app store of the guys at Mountain View. That's why you're going to have to resort to other methods to be able to get hold of it. As usual, we recommend you to download the APK of this application from Malavida, as we always offer you the safe download of the latest version available, although you can obviously access the official website of this software to find what you're looking for.