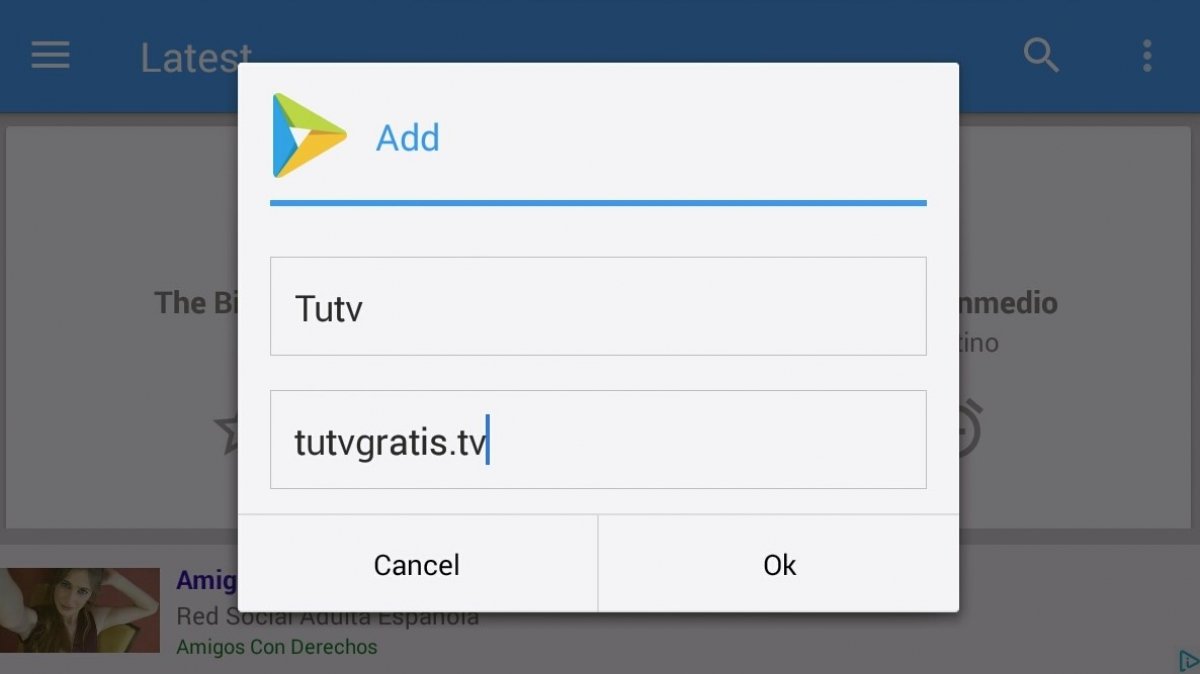 To be able to add television channels to this application, you only have to follow these simple steps:
Step 1: open the application and sign in through Facebook.
Step 2: once logged in, go to the menu on the left-hand side and click on Add.
Step 3: write tutv in the first field and tutvgratis.tv in the second one.
Step 4: hit the OK button to show the list of channels with broadcasts from all over the world.
Step 5: the channels are sorted by topic so you only have to scroll through the list and bookmark with a star the ones you want to tune into from your Android smartphone or tablet.
This system implemented to add channels has to due with the fact that neither the application nor its developers host any kind of contents. The tool provides us with a connection to different free channels but the possibility to make use of the paid channels is totally up to the users thanks to the fact that You Play Player does incorporate functions that allow us to connect to those streams. There are different pages from where we can add those channel lists… including those that offer copyright-protected contents.
Amongst the different channel categories that we can add to the mobile app, we have to point out the following:
Free television.
Entertainment.
Kids.
World and culture.
Movies.
Series.
Sports.
News.
The application usually works without any kind of lag, allowing us to access the contents fluidly and without any sort of delay. Furthermore, we can also send the contents to our TV thanks to the mirroring option of Google Chromecast.