Signal is a secure messaging platform that is an excellent alternative to WhatsApp. It is specially designed for those who wish to improve the privacy of their devices. Want to give it a try? Then stay with us, because we will tell you how to install Signal. And, if for some reason you do not like it, we also show you how to remove it from your device.
How to install Signal on an Android smartphone
Let's start by explaining the best method to download and install Signal on your smartphone. You will always find the latest version of this app in the Google Play Store, so it is best to avoid searching for APKs on the Internet.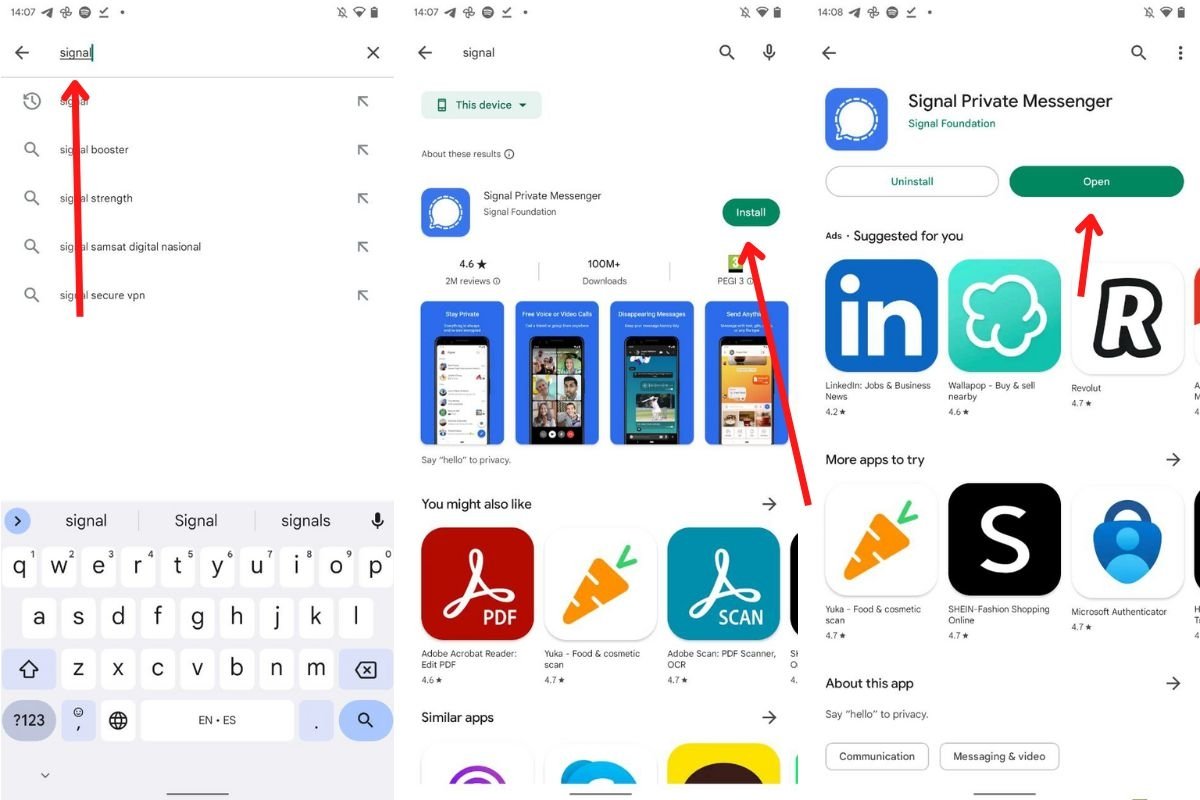 Installing Signal from the Google Play Store is the best option
Here's how to get Signal for Android on your device:
Go to the Google Play Store and search for Signal in the search bar.
In the first result, tap on Install.
You can also open the application tab and tap on Install.
Once the installation is finished, tap on Open.
Now, Signal has been installed on your smartphone and you can start setting it up.
How to uninstall and remove Signal
If you did not like this social media, you should know that it is very easy to delete its application from your smartphone. However, before uninstalling the Signal app, it is best to delete your account, if you wish to do so.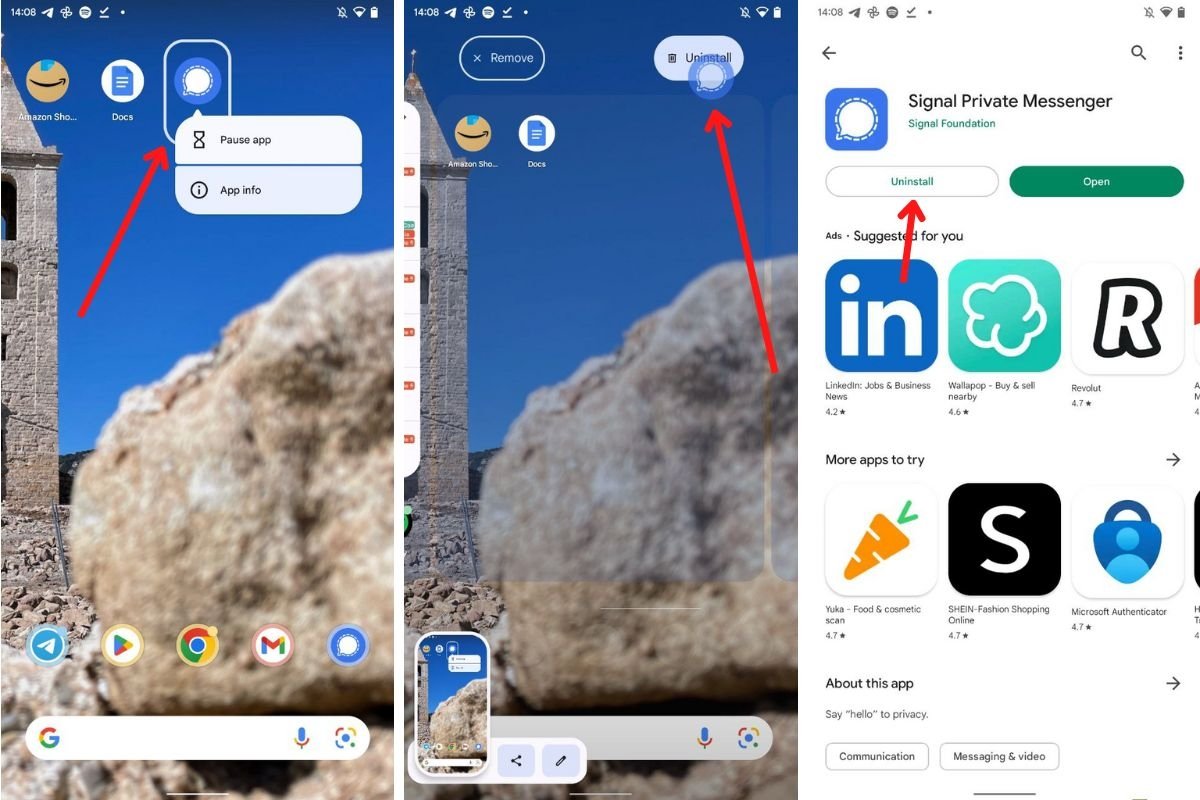 Two different methods to uninstall Signal
Follow these steps to uninstall Signal:
Look for the Signal icon on your smartphone and press and hold it for a while.
Without releasing your finger, scroll to the top of the home screen and bring the icon to the Uninstall label.
Alternatively, it is also possible to search for Signal in the Google Play Store, open its tab, and tap on Uninstall.
Both ways are valid if you want to delete the application from your smartphone.