There are several reasons to record your computer screen. For example, you may want to record what happens while enjoying your favorite game or create a tutorial explaining a step-by-step process. Whatever the reason, aTube Catcher can help you. This tool lets you record the screen and audio of your computer simultaneously. To start, open the Windows sound options by right-clicking on the speaker icon in the system tray.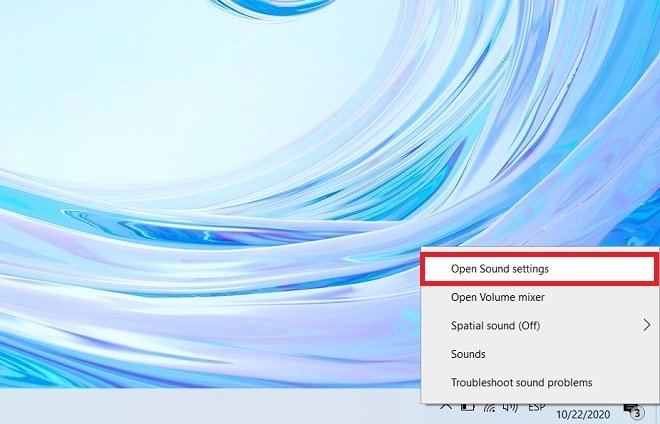 Open the audio configuration
Under Input, click on Manage sound devices.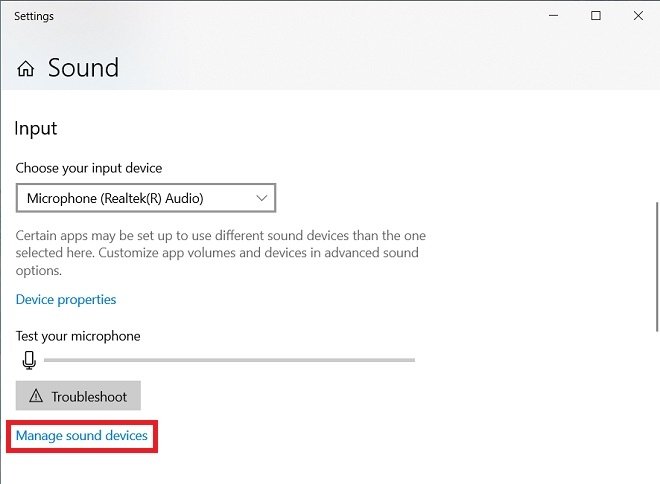 Input device manager
Scroll to the end and activate Stereo Mix. If this device is already activated, simply close the window and go to the next step.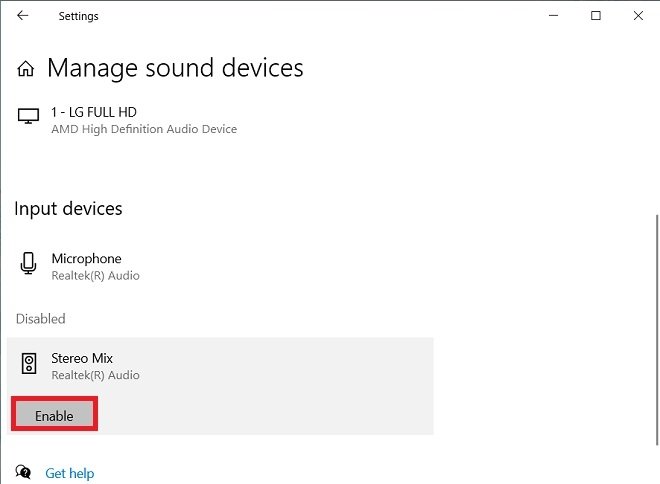 Enable Stereo Mix
Open aTube Catcher and click on the Screen recorder tab.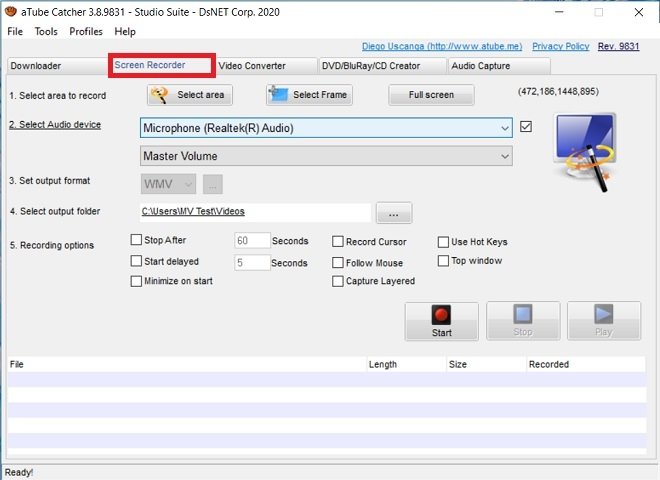 Screen recording tab
Adjust the area you want to capture. You can choose between a specific area, a window, or the whole screen.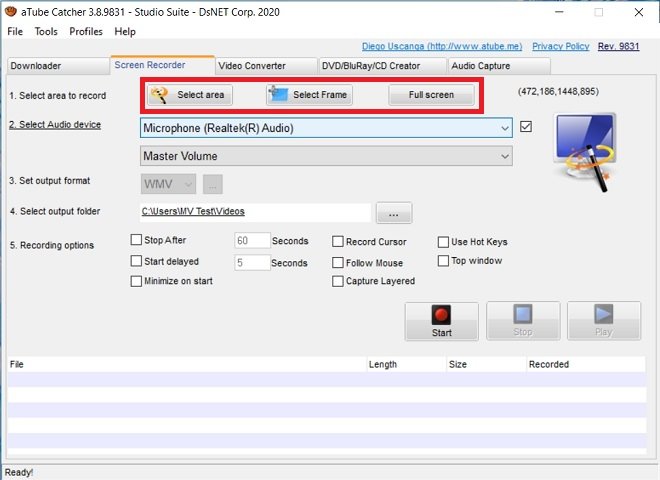 Select the area to record
Now, define the audio source to be included in your recording. Choose between the microphone, ideal for tutorials, or the internal audio. The latter is the Stereo Mix device that you activated previously. You can also capture a video without audio by unchecking the box next to the drop-down menu.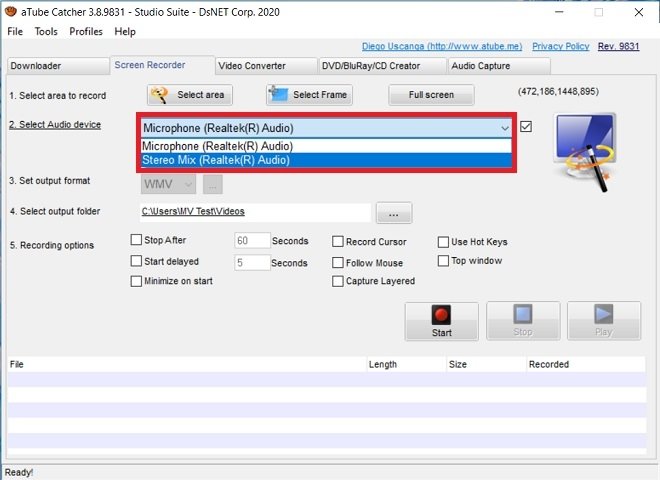 Choose the audio source
Finally, make some additional adjustments. Choose the final format of the recording and the destination, using the menu Select output format and Select output folder, respectively.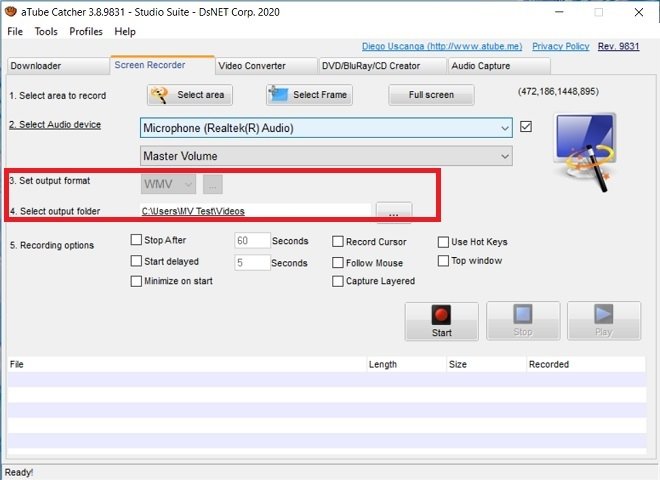 Format and video destination options
Finally, specify if you want the cursor to be included in the recording or if a time limit should be applied. Also, you have the option to have aTube Catcher automatically minimized when you start recording. You will find all these options in Recording options. As soon as you have finished customizing the behavior of this tool according to your needs, click on Start.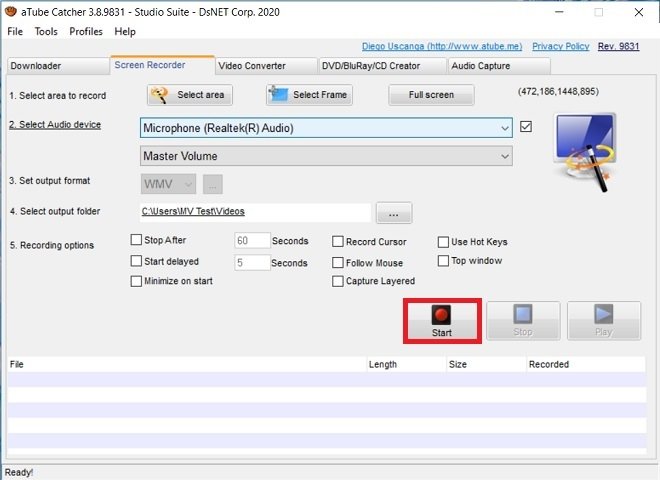 Start recording
As soon as you finish, you can play the file thanks to the Play button or by locating it in the folder you defined as the destination.