ACMarket has an extensive database of applications available for download. It would be impossible to find what we are looking for if the application did not have a search engine. And this application store provides an outstanding one. It also keeps a record of all queries made. The purpose of this browsing history is to remind us which searches we have made so we can easily go back to them. The data from our searches is not stored in the cloud and is easy to delete.
You can easily delete your search history from ACMarket. The first thing you must do is open the application and locate the search bar, located at the top of the screen.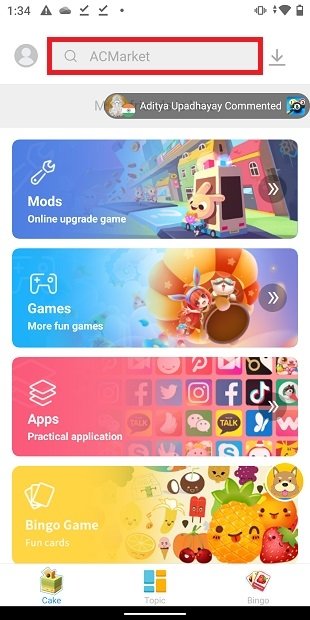 ACMarket's search box
Tap on it to open the search engine.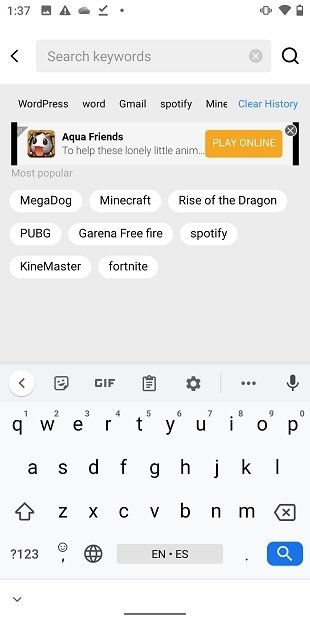 Search page
Do not write anything. Just below the text field in which you are located, you have two lists of applications. Under Most popular, you will find the most downloaded applications within ACMarket. Above this section, you can see the history of your searches.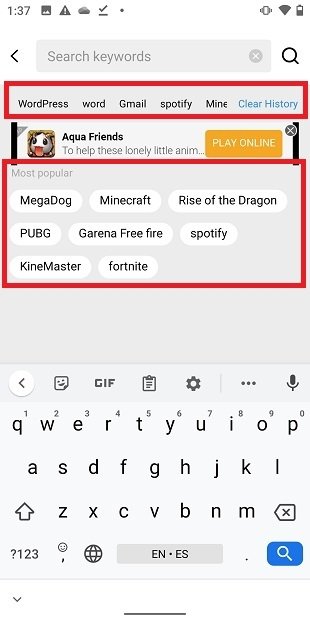 Search lists
To clear all searches, tap on Clear history.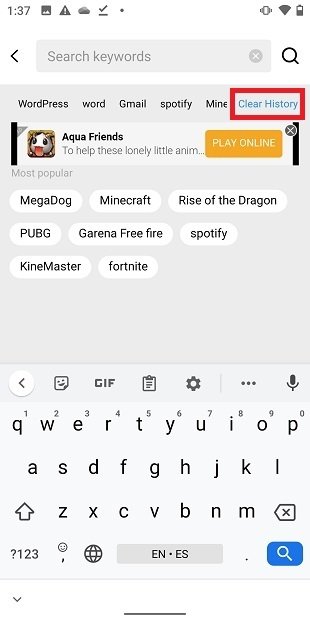 Deleting ACMarket's history
Now, you can check that the search log has disappeared.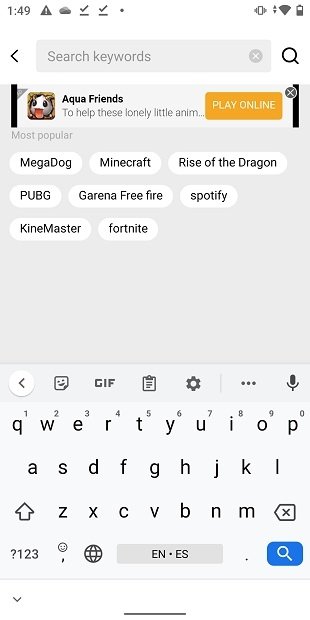 Empty search history
This trick can be especially useful if you share your phone or tablet with others or have used the device of another person. This way, no one will be able to know what applications you have searched for and which ones you are interested in within ACMarket. However, it is very important to note that after you have deleted your search history, it is refilled when new queries are made. That is why you should regularly delete the record to keep it always empty.