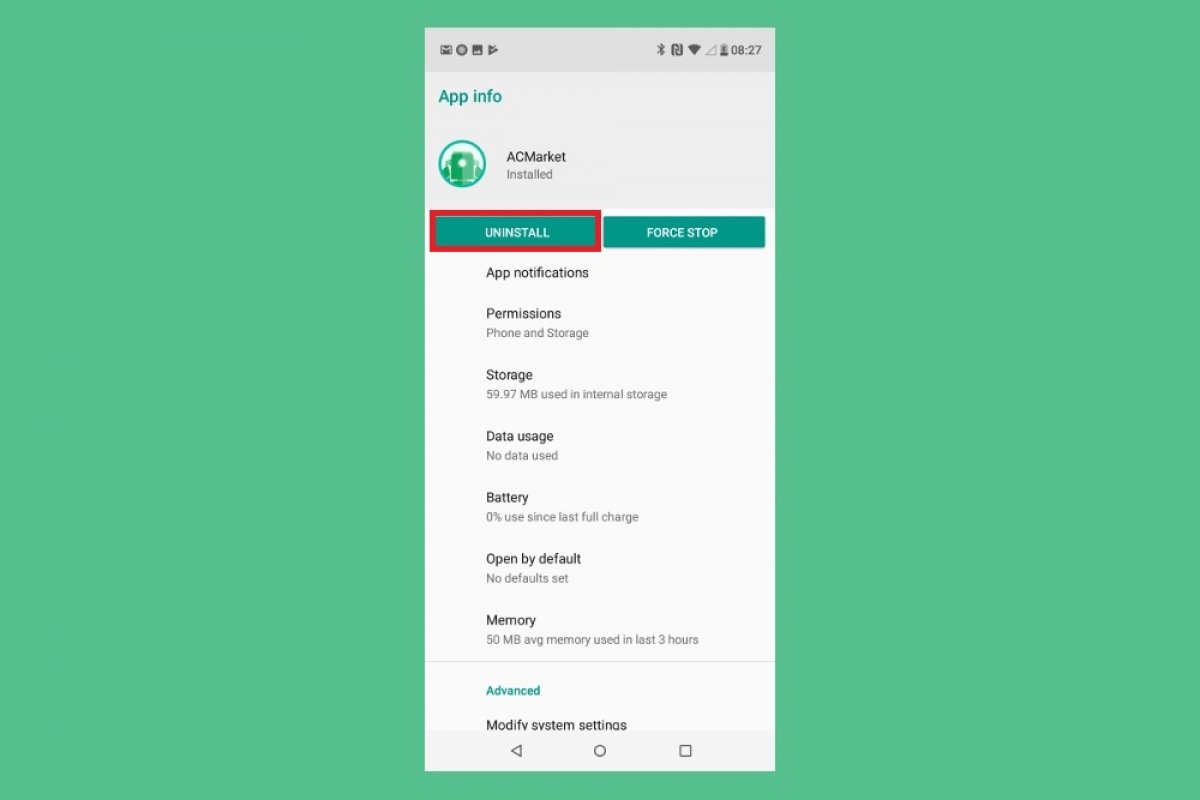 Although ACMarket is an application store, the installation process is the same as any other application with one exception: we cannot download and install it from Google Play. This is mainly because ACMarket is a direct competitor for the services offered by Google through its official application store. That is why we explain below how to safely do it from Malavida.
How to install ACMarket from Malavida
First, go to the bottom of this page and tap on Download. This way, you will access the ACMarket file at Malavida. Once there, tap Download.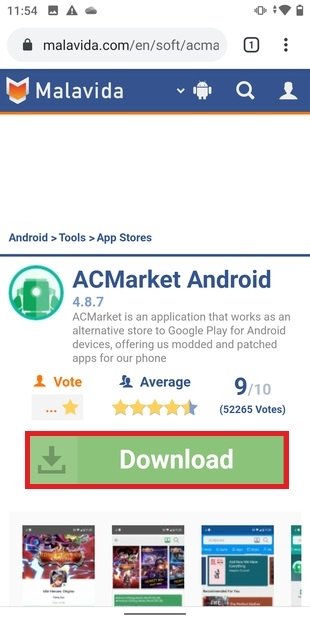 ACMarket's datasheet
Confirm that you want to download by tapping on Download again.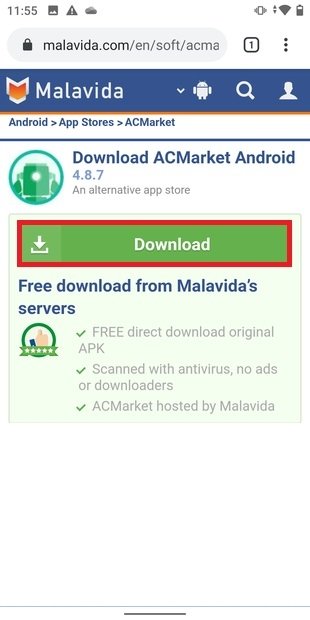 Download page
In the message below that the browser displays, choose the Download option.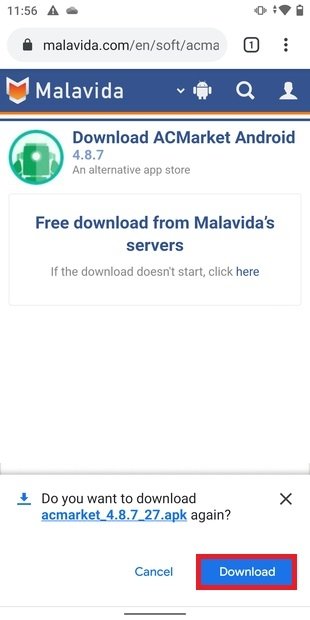 Browser's download dialog
Once the download is complete, open the application by tapping on Open.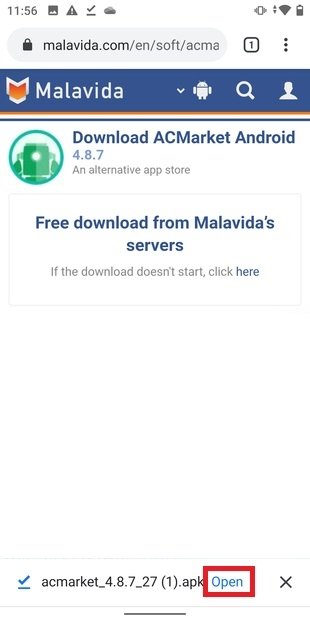 Open APK
In the pop-up message, tap Install.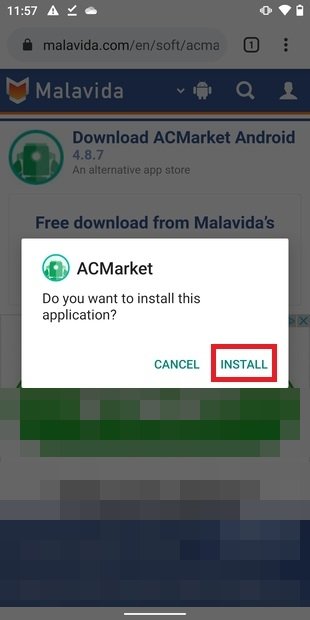 Installing ACMarket
If you receive the message App Installed, it means that the installation was successful. To open ACMarket, tap on Open.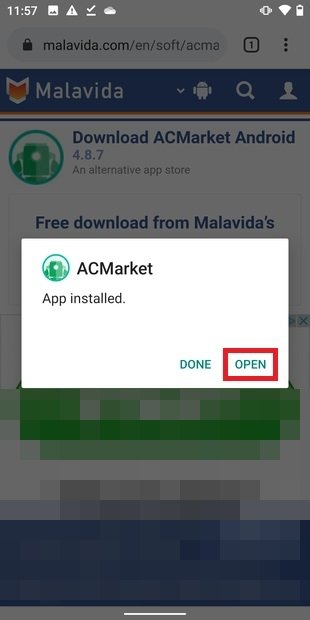 Open the app installed
How to uninstall ACMarket from your Android
If you have stopped using ACMarket and no longer wish to keep it installed on your Android device, removing it is easy. To do this, locate the application in the application section or on the home screen and tap on its icon.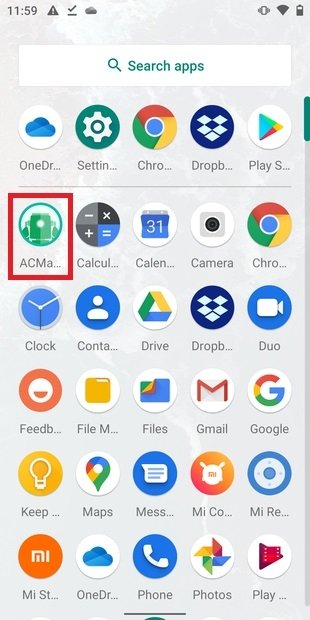 ACMarket's icon in the application tray
In the menu that appears below, tap on App info.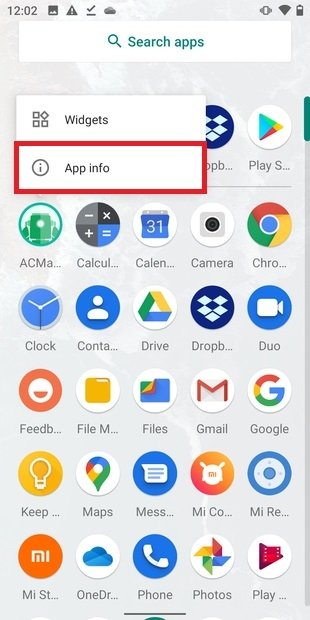 Application menu in the app tray
Once you are on the information screen of the application, tap Uninstall to delete the application completely.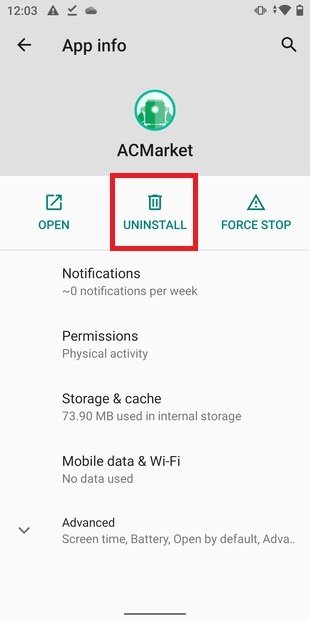 Button to uninstall
Tap on OK.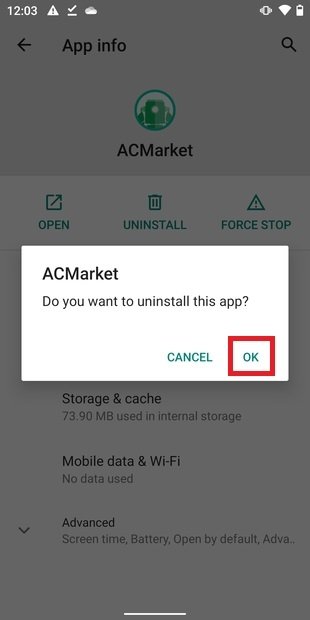 Uninstalling ACMarket
Following these steps will remove all traces of ACMarket on your Android device.