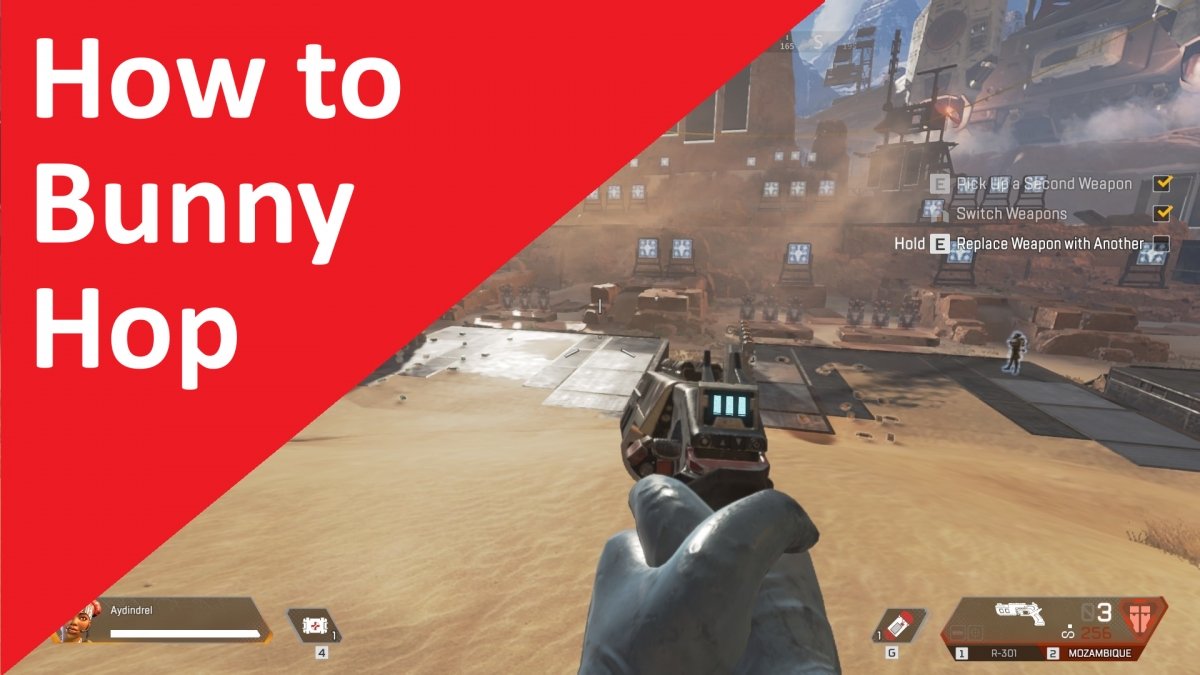 Bunny hopping is a technique used in FPS games to move more quickly from one place to another. Each game does it in its own way. In this guide, we are going to explain how to bunny hop in Apex Legends. It can be done, but it's a little complicated and hard to do well without a lot of practice. The good thing about it, apart from being quicker, is it makes it harder for your enemies to hit you.
Okay: first, you need to run for at least two seconds, then you need to slide then jump and jump again each time as soon as you touch the ground. But that's not all. As well as doing that, you have keep on pressing whatever key or button you use to crouch while you continue going towards your chosen destination. It's easier than it sounds, the difficult part as we said is mastering the technique.
As a tip for beginning to try out bunny hopping in Apex Legends, we would say that you should assign the jump command to another key than the space bar, because it will be easier to control with a finger. You could, say, switch the control to the mouse's scroll wheel.
To get good at bunny hopping, the best thing to do is practice while you're holding a pistol. Why a pistol? Because it shows a cross in its sights, which open and close as you fall to the ground. The idea is to press the jump key or control when the cross is about to blink shut.