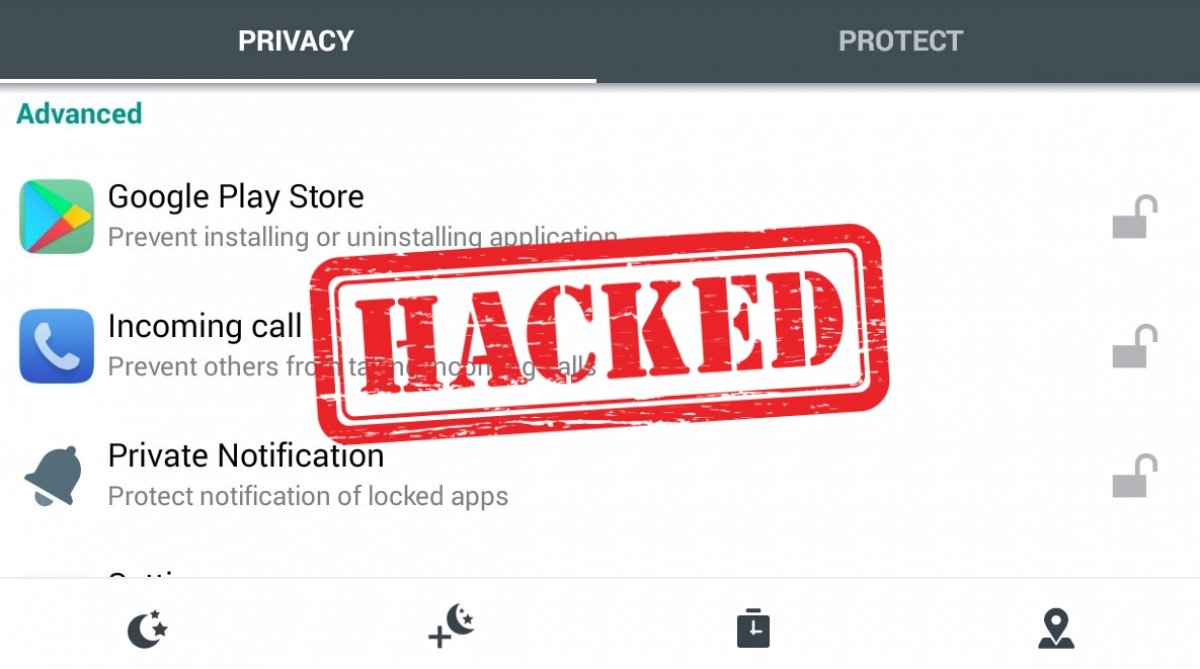 If you want to recover the access to files or applications protected by AppLock, you can consider hacking the app, although that basically means uninstalling it. This methods works with Android 6.0 Marshmallow and later.
Go to the Settings menu, search for the application manager AppLock and uninstall it. You can also do so from Google Play using the uninstall button if you prefer to search for it within the store.
This can only be done from this Android version and onwards because it implemented improvements to the uninstallation of apps, included those that are installed on our phone by default, the so-called bloatware. We could have problems with apps that require our smartphone to be rooted, but that's not the case of AppLock.
However, uninstalling this app can cause a problem that may be considered a development flaw. Those images or videos that were blocked by the application can become inaccessible. So, how can I recover a photo or video blocked by AppLock? Well, as follows:
Trial and error method: we'd have to search for the folders generated by the application, which are over 100, and access each one of them searching for those files. It's reliable and it works but it takes too much time to explore each and every folder.
Install the application again: if we reinstall the application and establish a simple lock pattern (so we don't forget it) we can access the all the contents of the vault once again. Now we'd simply have to unlock everything and then uninstall AppLock if we don't want to use it again.
The fact is that the app doesn't encrypt any files but simply changes their names and extensions to hide them so they never get deleted. The only thing that AppLock does is change their location but if we delete the app we don't know where to find them.