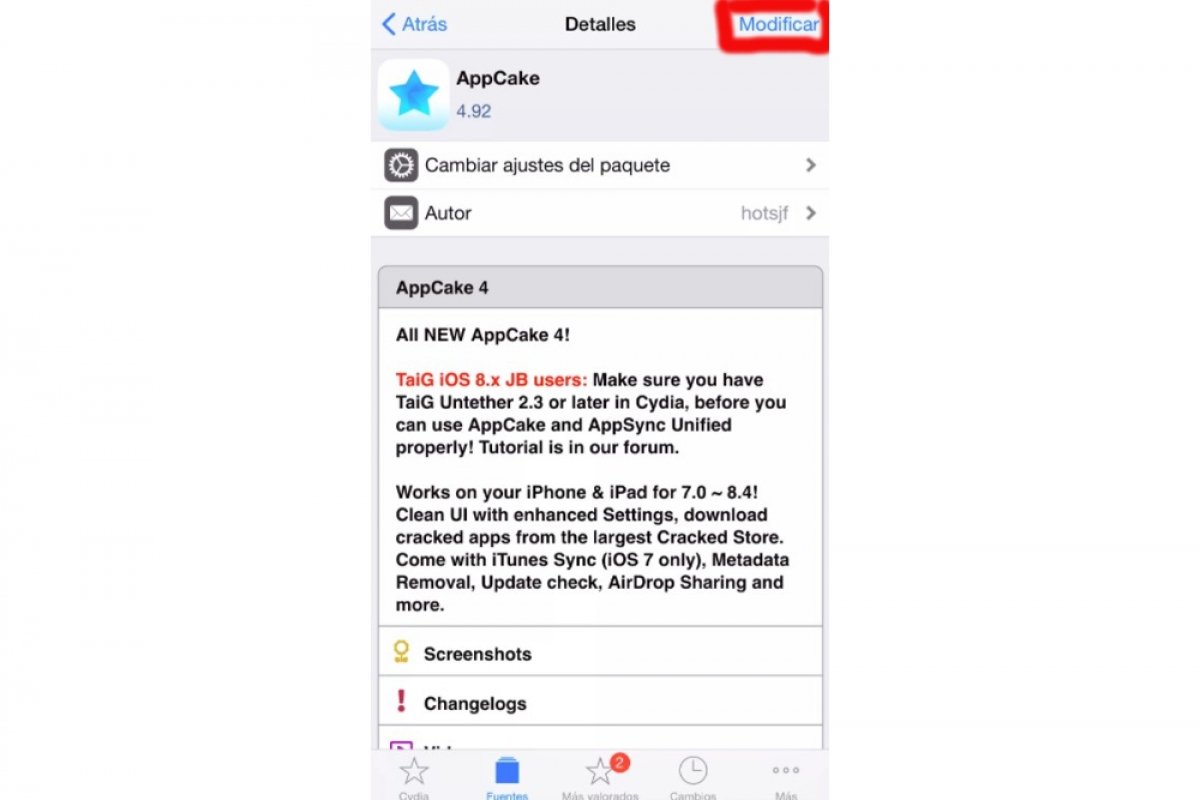 If you were trying to figure out how to delete AppCake from your iPhone because you don't want to use it anymore due to whatever reason, you should know that you have to do so from Cydia, although there is another alternative that will tell you about later on. You're obviously not going to be able to remove this application just like any other app installed on your device by simply hitting the X button. We'll explain you how to do so following these simple steps:
Step 1: just open Cydia and go to the section to manage the packages installed through this manager.
Step 2: you'll immediately be shown a list with all the applications installed from Cydia. Search for AppCake and tap on it with your finger.
Step 3: this action will take you to the application's home page in Cydia. Here you can access the Modify menu that offers you three options: reinstall, remove or exit. As you want to delete the app, you'll have to hit the Remove button.
Step 4: now you have to confirm the uninstallation by pressing Confirm.
Step 5: you can now check for yourself that AppCake has disappeared from the list of apps installed by means of Cydia.
There are other methods such as the one offered by PrefDelete which is a tweak we can download from Cydia and that can be used to delete applications without having to access the manager each time we want to do so. It has been conceived for those users who don't want to follow so many instructions when it comes to removing an app.