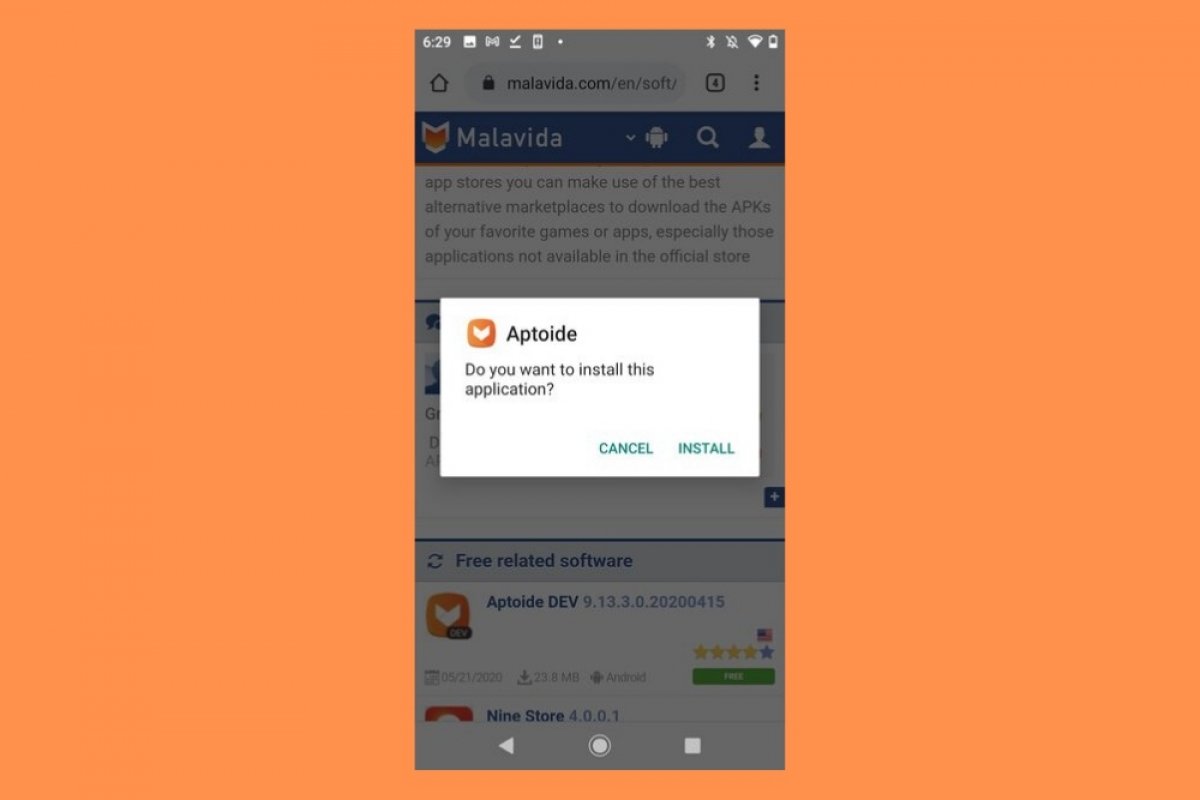 Although it is a fully functional application store, the installation of Aptoide is very simple. In fact, it is no different from any other application. If you want to have this store on your device, first download its APK or installation file. For more security, make sure you do it from the official website. Of course, you can use the Malavida link to get your latest version quickly and safely.
Once you are in the Aptoid tab, tap on Download.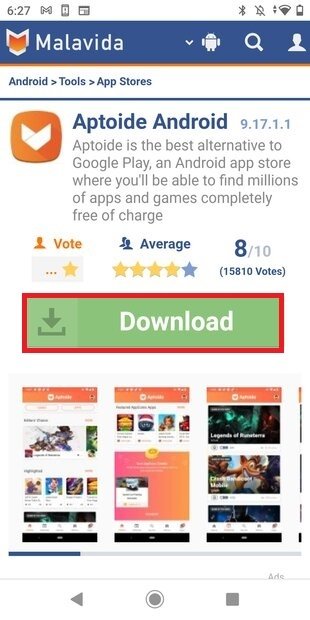 Aptoide's datasheet at Malavida
Then, tap on Download to start the download.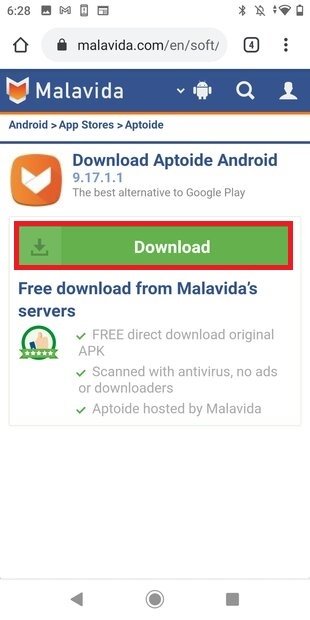 Aptoide's download page at Malavida
Once the APK download is complete, use the Open button to start the installation.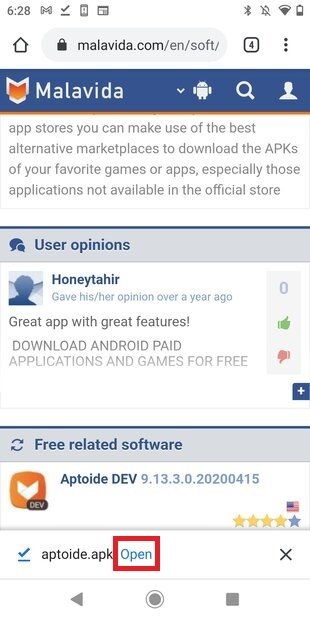 Open the APK you've just downloaded
Use the Install button to start the process.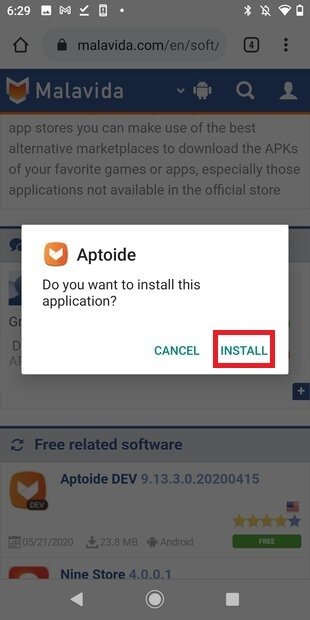 Install Aptoide
If you want to open Aptoide right now, play Open. In any case, if you see the message App installed, it means that the installation has been carried out in the right way.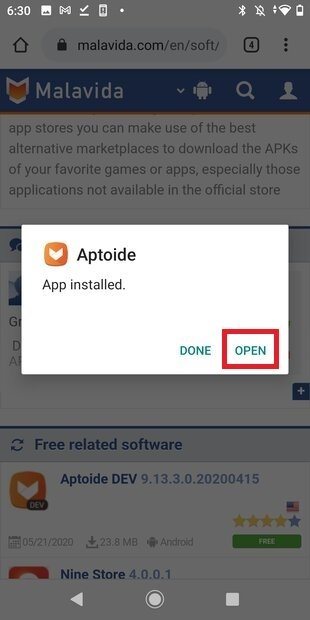 Open Aptoide
The installation of Aptoide does not require any additional steps to complete the process. Now, just locate it on your desk or in the application box of your device and tap on its icon to open it. Its interface is friendly and it will not take you long to get used to it if you have not used it before.
Thanks to the installation of Aptoide, you can access many developments that are not available in Google Play. Also, it has the classic functions of any store: outstanding applications, software search, and a very complete update system. Remember that you can still use Google Play in parallel and that by using this alternative store, you are not violating the Android terms and conditions.