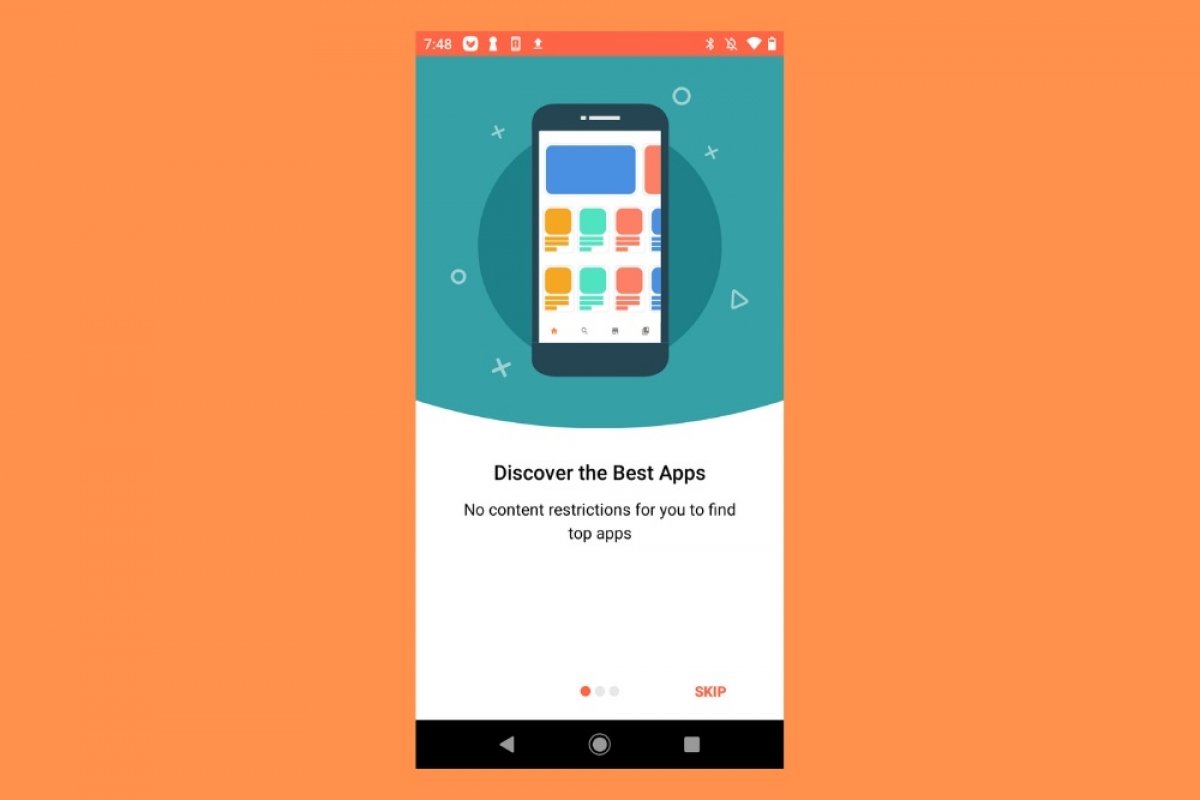 Aptoide has a very simple and friendly interface. Also, it does not require registration to download and install applications, which makes things much easier. After installation, Aptoide starts by displaying a welcome screen. To continue, just tap Skip.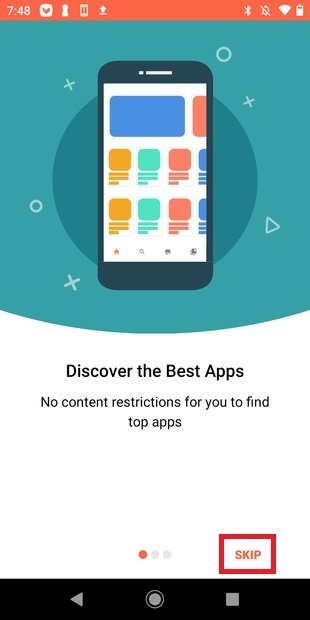 Welcome screen
On its home page, we can access our account by tapping on the avatar icon in the upper right-hand corner.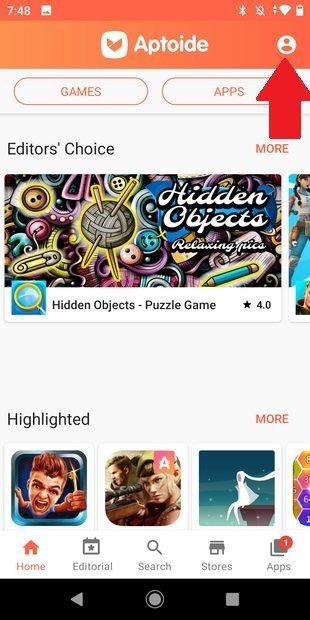 Access the settings
From here, you can also access the application settings. Use the Settings button to modify the behavior of Aptoide.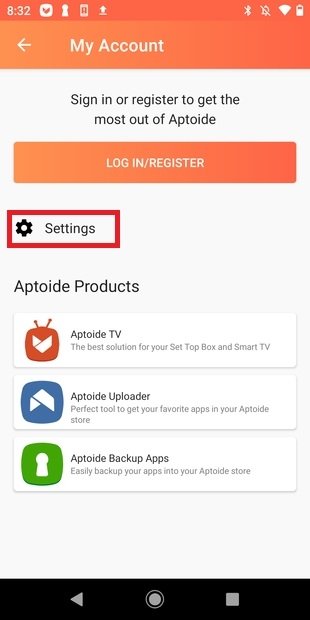 Go to Aptoide's settings
Returning to the home screen, you will see that you can filter between games and applications. Use the Games and Apps buttons, respectively.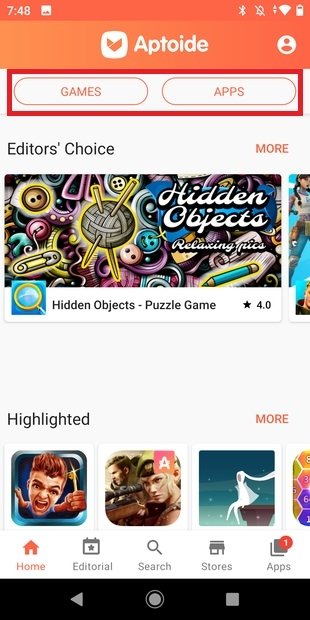 Game and application filters
The rest of this section is made up of suggestions that facilitate access to the best software, according to the editors of Aptoide. However, you can see more specific recommendations and relevant news by tapping on the Editorial button on the bottom navigation bar.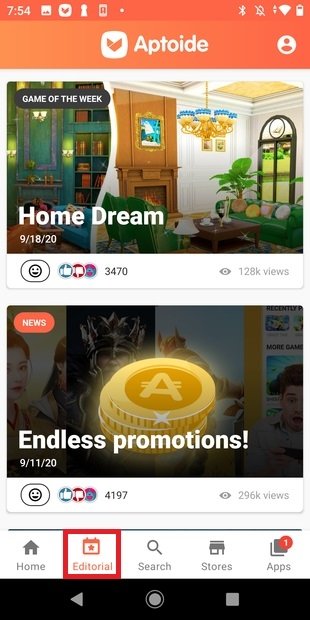 Aptoide's editorial section
Of course, this repository lets users search within a catalog. Use the Search option for this purpose.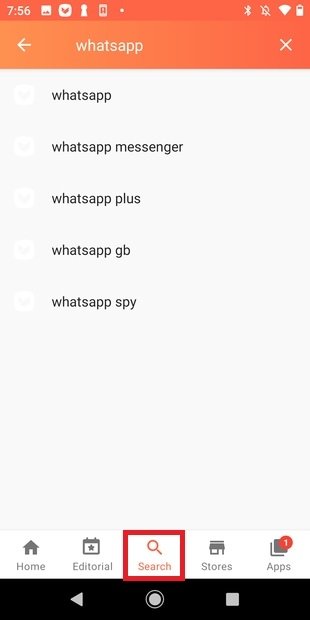 Aptoide's search engine
The Stores section compiles all the stores created by the Aptoide community. Actually, some are developers who want to make their work known. This section will be very interesting for you if you want to discover games and applications and get away from the most popular developments. Use the Follow button to start following a store and keep track of its news.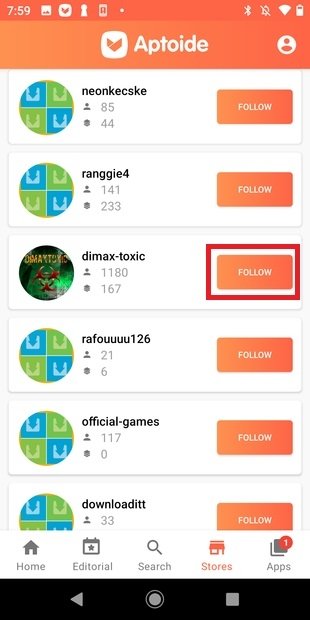 Follow an app store
Next, you will find the Apps button. There, you will see a complete list of the applications installed on your device. If there are new versions, you can download them from here.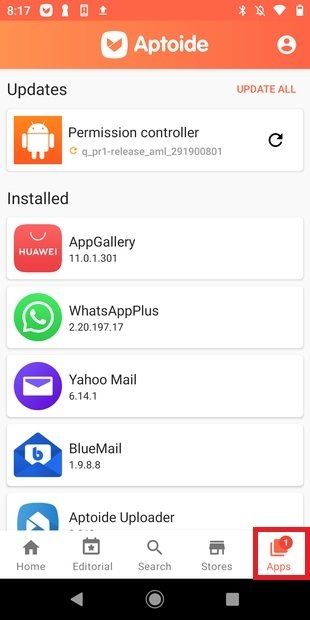 My applications
After this review through the interface of Aptoide, it is time to focus on the download and installation of the applications. Tap on any of them to open its file.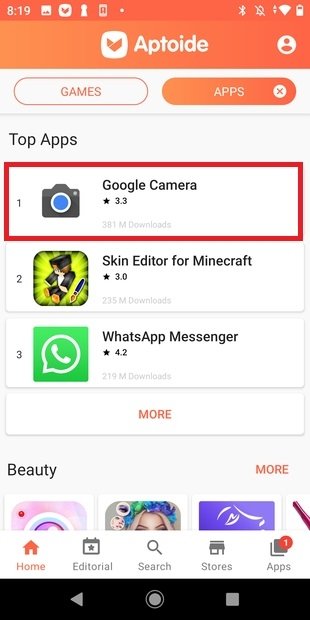 Open an application's datasheet
Use the Install button to start the download and installation of the application.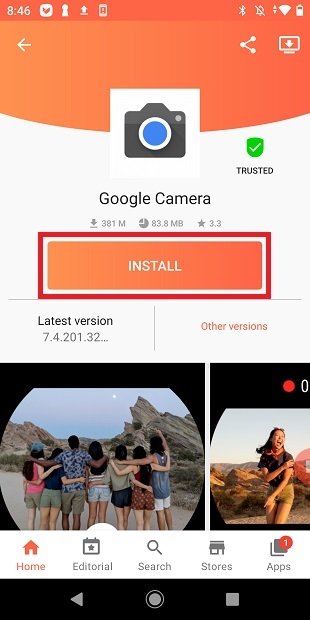 Install an application
Applications considered safe are marked with the Trusted seal. Pay attention to this detail to avoid security problems.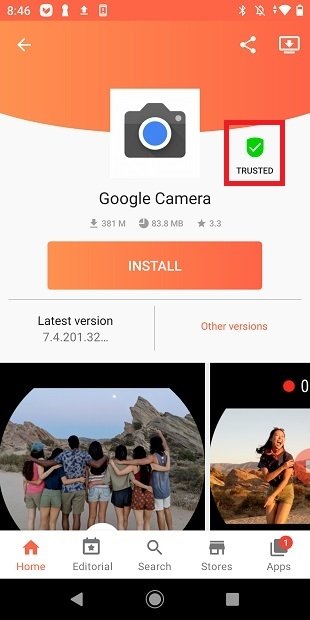 Safe application at Aptoide
There are additional Aptoid options that may interest you. For example, it is possible to send applications to your TV, thanks to the upper right button. You only need to have an Android TV connected to the same WiFi network.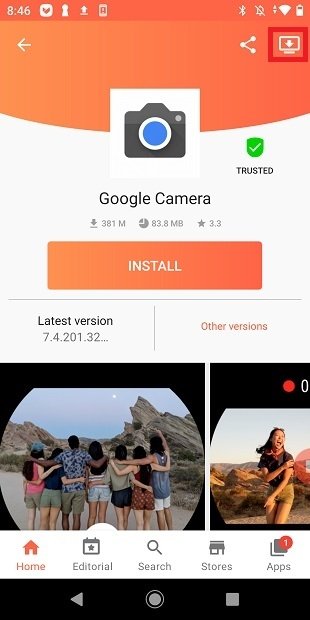 Send an app to Android TV
Also, you may find the comments made by other users about the applications very useful. Such information can be determined in deciding whether or not to install a program on your device.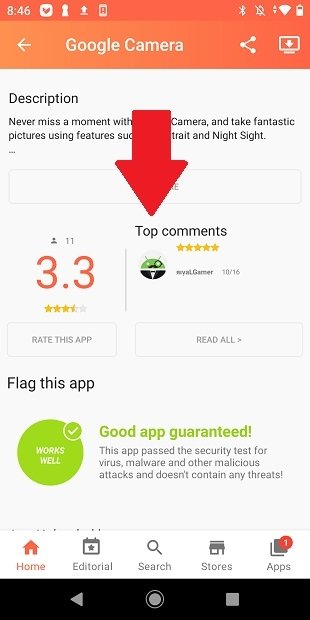 Comments and reviews about an app
Finally, remember that, although it is not mandatory for the use of Aptoide, you can create your own profile. Do this by tapping on the avatar icon, from the home page, and then, tapping on Log in/Register.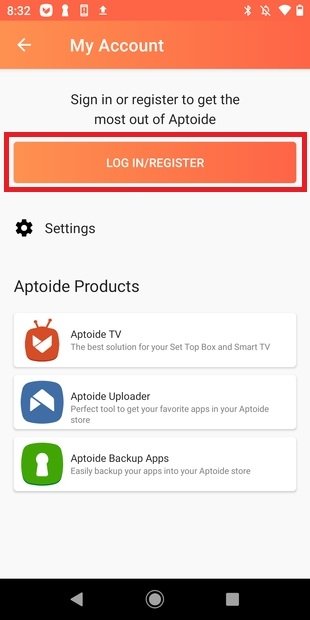 Sign up on the service
A valid email or a Facebook or Google account is required.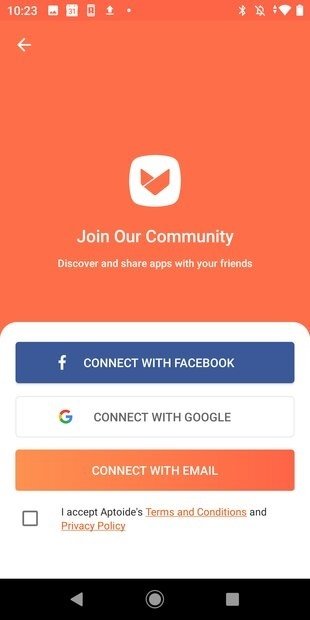 Register for Aptoide
Now, you just need to start getting more out of your device.