The official application of Aptoide is that which has been developed and distributed by Aptoide S.A., a Portuguese company based in Lisbon. Your original installation file is available through their official website, Aptoide.com. Additionally, you can download Aptoide from other renowned repositories, such as Malavida. Using the link below, you will get the latest official version of Aptoide, quickly, safely, and reliably.
To check that you have the official version of Aptoide, you can follow these simple steps. First, go to your profile page by tapping on the avatar in the upper right-hand corner of the screen.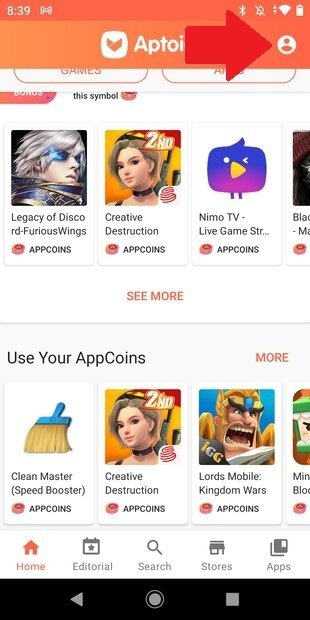 Open the user info
Then, tap on Settings to open the configuration menu of the application.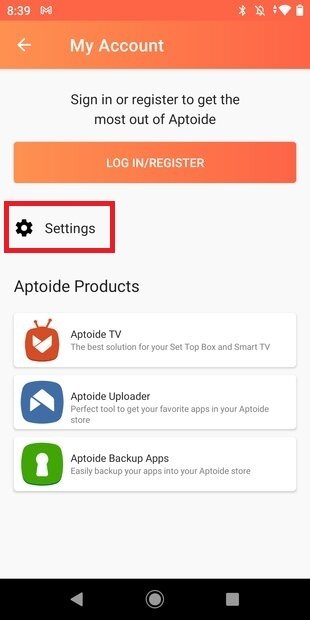 Open the app's settings
Finally, slide to the end of the settings list and find the About us section.
About Aptoide
In the pop-up window, you can see the details of the developer along with their contact details and the version you are using. Information about the different translation teams is also displayed.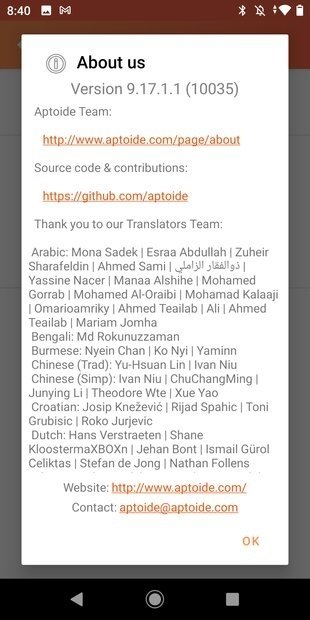 App information
If you want to know other details about the company behind Aptoide and the terms and conditions that apply to the use of this application store, tap on Terms and Conditions. Immediately, you will be redirected to its official website, where you can check the name of the company, the physical address, and other important aspects regarding the use of Aptoide.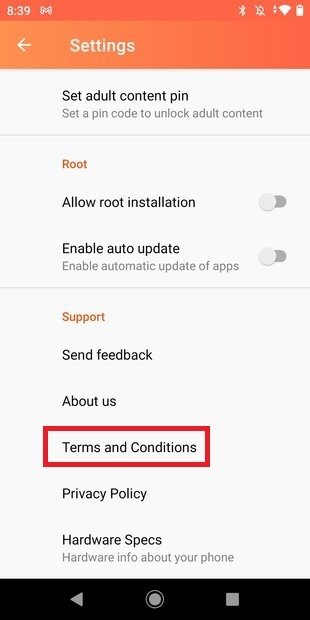 Terms and conditions
Having the official version of Aptoide is very important because, otherwise, you could be at risk. If you end up downloading a modified or fraudulent version of this application distribution platform, you may face unpleasant situations, such as your phone being damaged or your information being stolen.