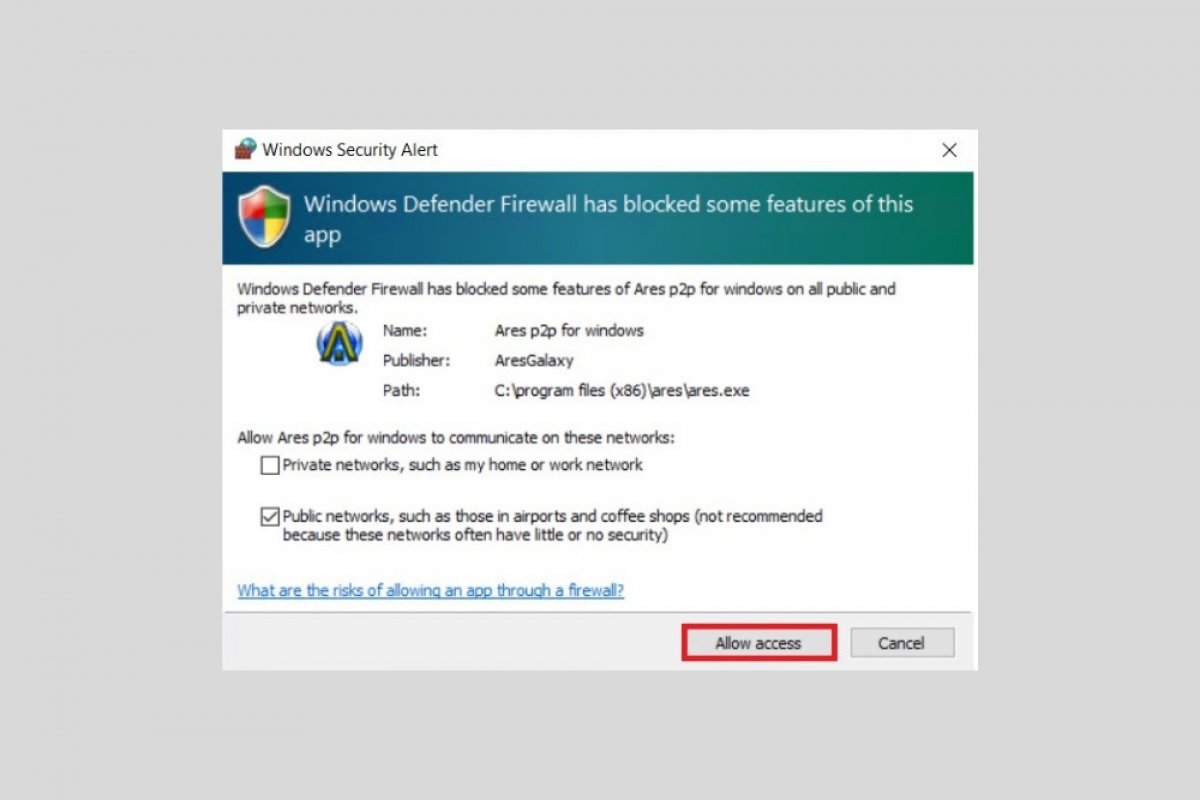 If you have had connection problems when using Ares, the two solutions we propose in this article will help you. The first one you can put into practice without leaving the application. Access the Ares settings by clicking on Control Panel.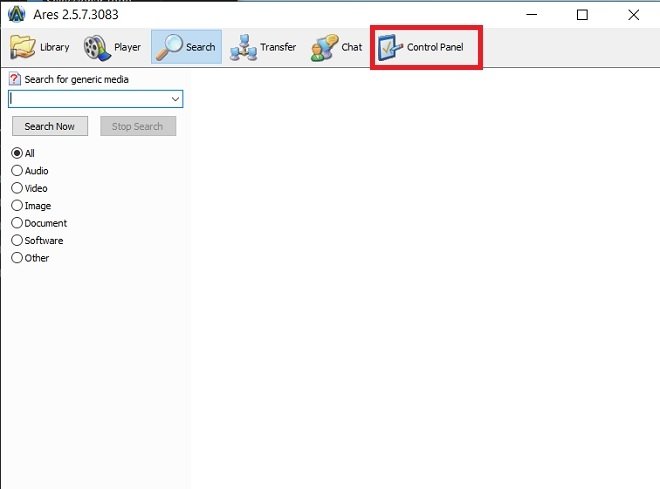 Access Ares' settings
Then, open the Transfer tab to view the connection options.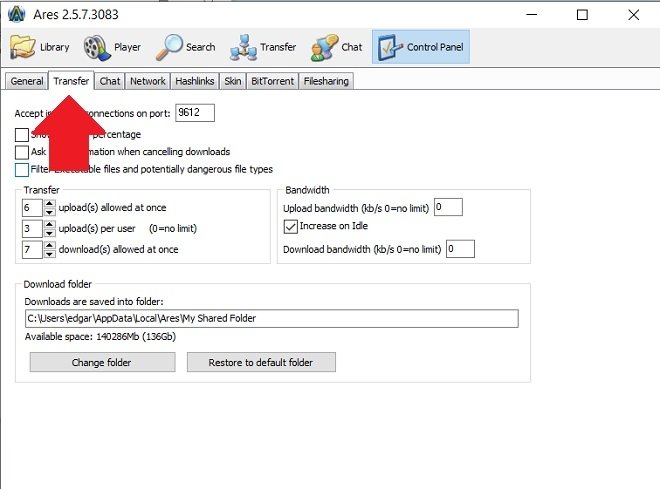 Transfer settings
Place the cursor in the number field next to Accept incoming connections on port and delete the current value. You must make sure it is empty.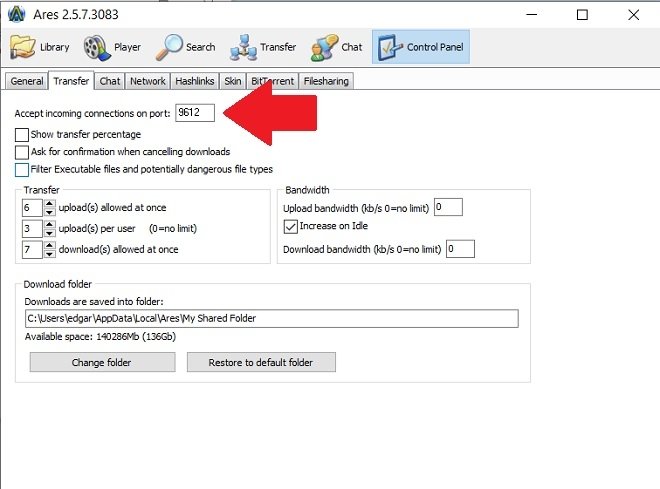 Delete the default port
Then, close down Ares completely. Note that closing the window is not enough. To stop the program, right-click on its icon in the system tray. Then, select Quit Ares. In this way, you will end the process.
Shut down Ares completely
By doing this, you will have restarted the port that Ares uses to provide a connection. Now, start Ares again and wait a few minutes until it automatically connects to the P2P network.
If despite having taken the previous steps your problem is not solved, you must correctly configure the Windows firewall. When you start Ares for the first time, a notice appears allowing you to add an exception in the Firewall. You must select Allow access.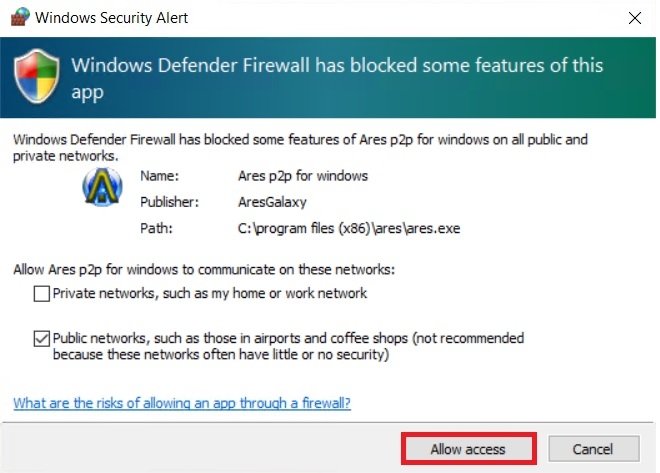 Add an exception to the Windows firewall when starting the application
However, if you ignored that window on that occasion, it is possible to add Ares as an exception later. Do this by using Windows search, typing Allow an app through Windows Firewall, and pressing Enter.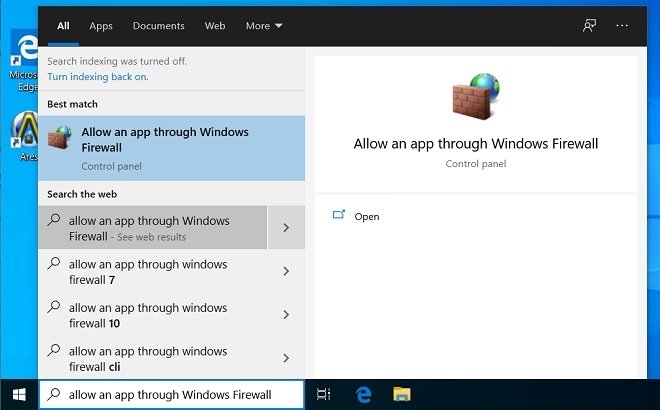 Open the Windows Firewall
In the next window, locate the entry Ares p2p for windows, and check the corresponding box. Click on the Private and Public boxes, located on the right side of the list, to enable the use of Ares for all types of networks.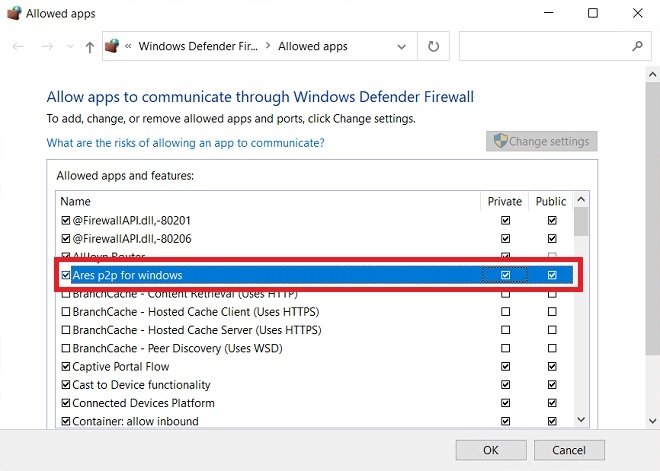 Open the firewall for Ares
After adding Ares as an exception in the Windows Firewall, this P2P download manager should already work normally.