Installing Ares in Windows is a very simple process. The first thing you must do is download the installer to your computer. You can use the link provided at Malavida to enjoy a fast and safe download.
After the download is complete, open the installer. On the first screen, click Next to continue.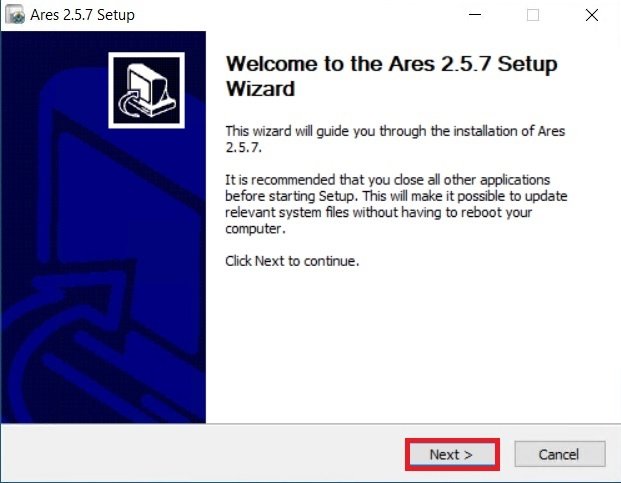 Start installing
Accept the terms and conditions of Ares with the I Agree button.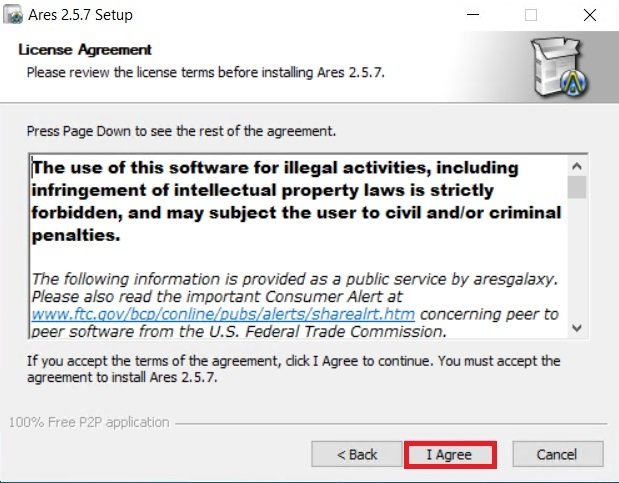 Accept the terms and conditions
In the next step, you will be suggested to install a free antivirus. To avoid installation, click on Decline. If you want to test it, use the Accept button and it will be installed simultaneously with Ares.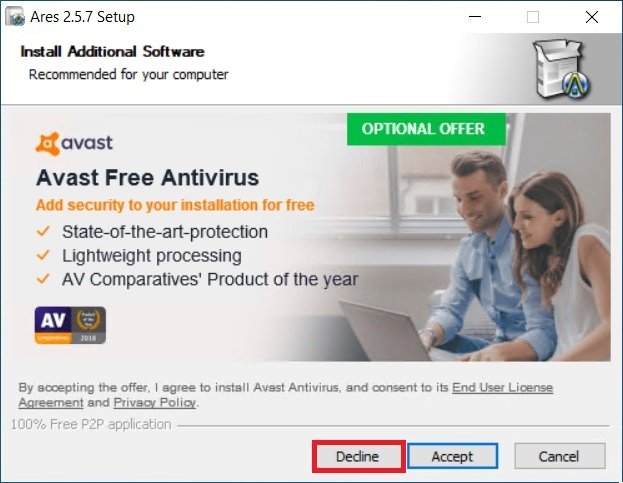 Avoid installing the antivirus
Start the installation using the Install button.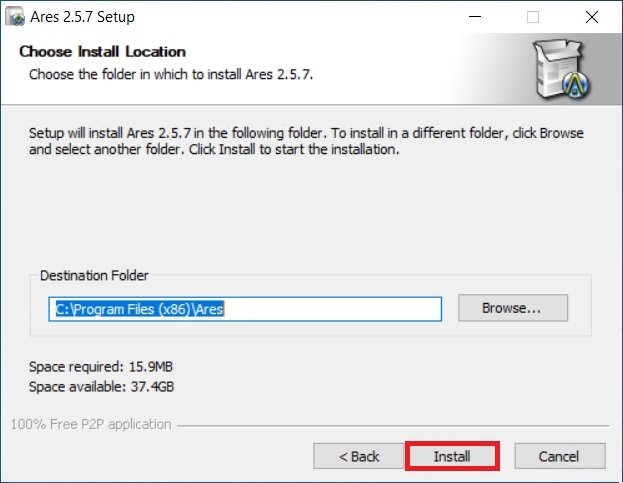 Complete installing Ares
When the installation is complete, Ares will be available in the usual places, such as the start menu or the desktop. When you start it for the first time, you will need to mark it as an exception in the Windows firewall. In the Windows Security Alert pop-up, check both boxes and then click Allow access.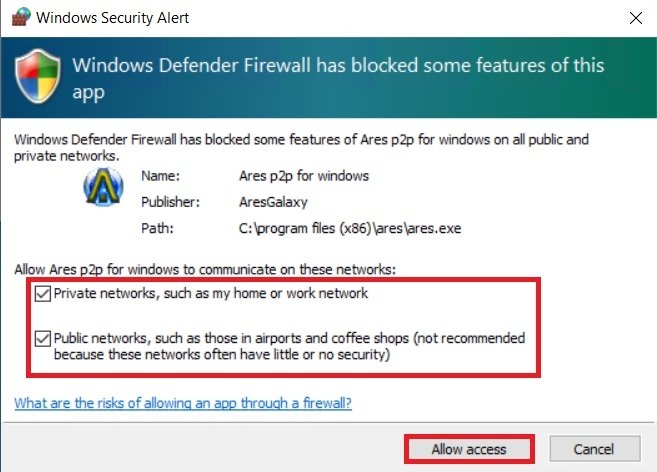 Allow an exception in the Windows Firewall
At this point, it is time for you to configure Ares to make downloads faster. Go to the Control Panel and on the General tab, check the Load Ares box when Windows starts. Indeed, this setting does not accelerate the download speed by itself. However, it lets your downloads to be activated immediately when you turn on your computer.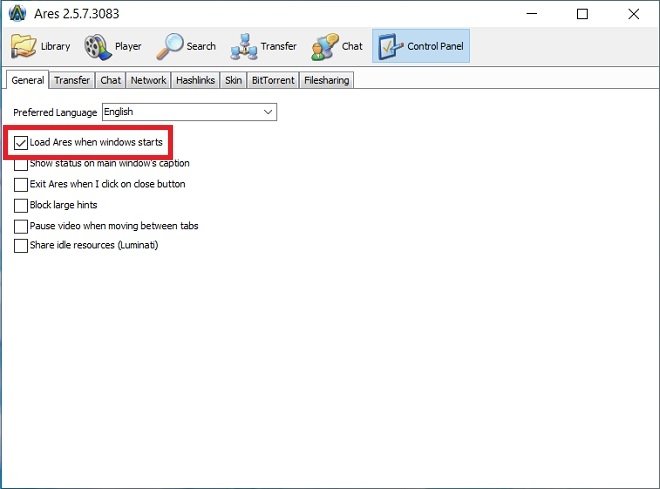 Start Ares with Windows
Click on Transfer to view the transfer options. First, modify the connection port, if necessary. You must use one that is open in your router. This value is assigned automatically and is usually trouble-free.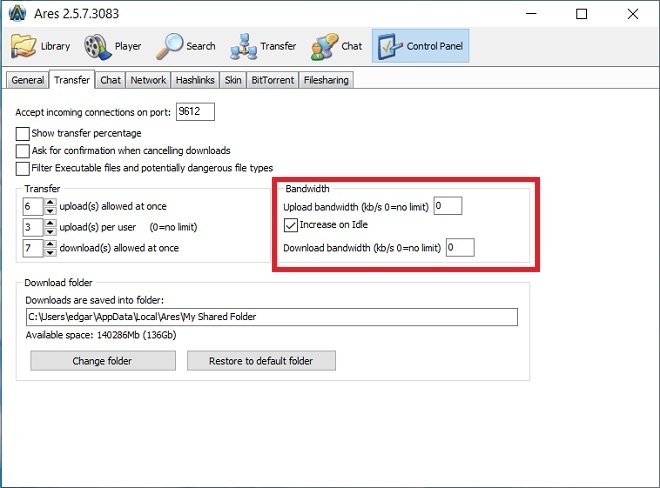 Bandwidth settings
In the Bandwidth section, you will find the settings related to bandwidth usage. Make sure both values are 0. This eliminates any limits imposed on the download speed.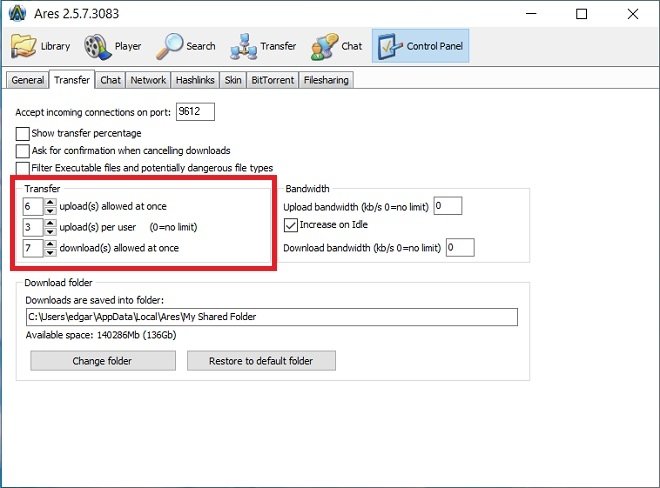 Transfer settings
Finally, choose the number of parallel transfers. Choosing low values in this section will let you download individual files faster. However, it will limit the number of files that can be downloaded at one time. We recommend that you gradually calibrate these options until you find the combination that best suits your needs.
Change the ports in Ares
Once this is done, Ares is ready to take full advantage of the capabilities of your Internet connection.