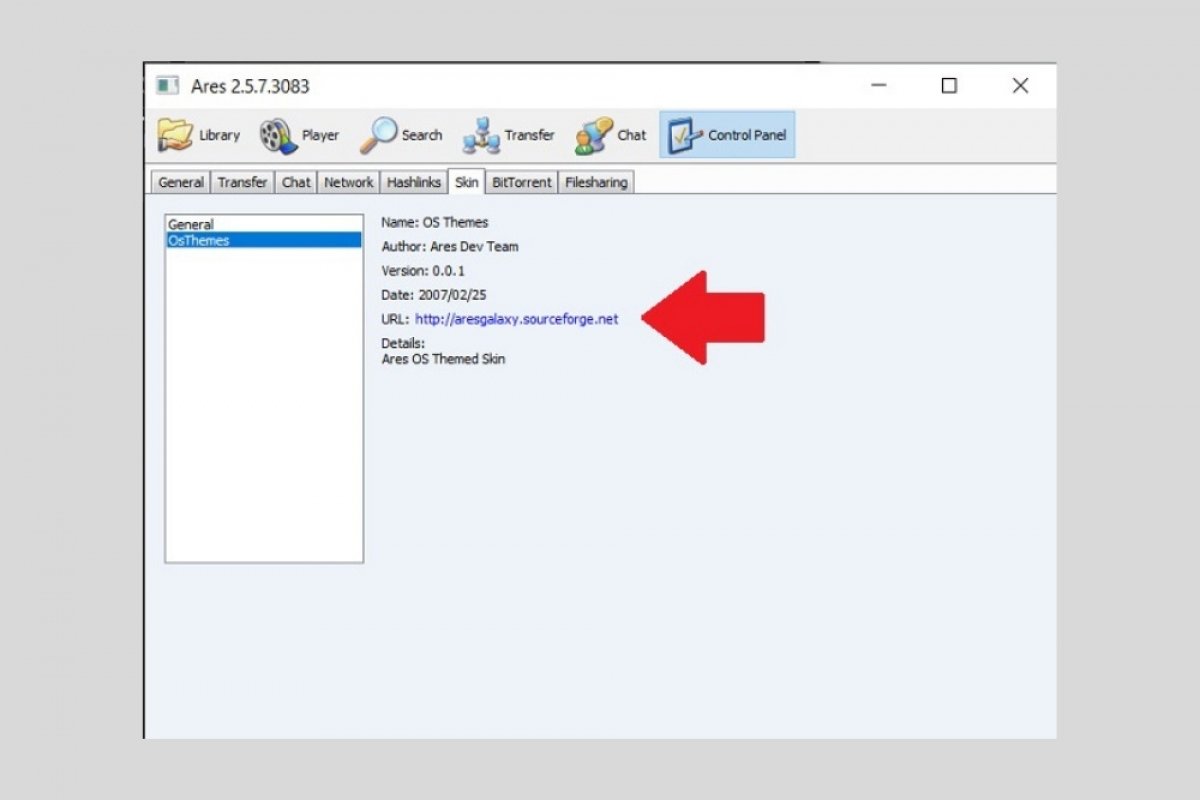 Ares is an open-source project that does not include advertising. Therefore, if you have found any application that promises to eliminate Ares ads, be immediately suspicious. In fact, most of the programs that promise to eliminate Ares advertising, try to trick the user into installing harmful software on their computer. If you have a version of this P2P manager that includes ads, likely, it is not the official one. In that case, we recommend that you uninstall it quickly.
To access the official Ares website, you can take the following steps. First, open the application settings center by clicking on Control Panel.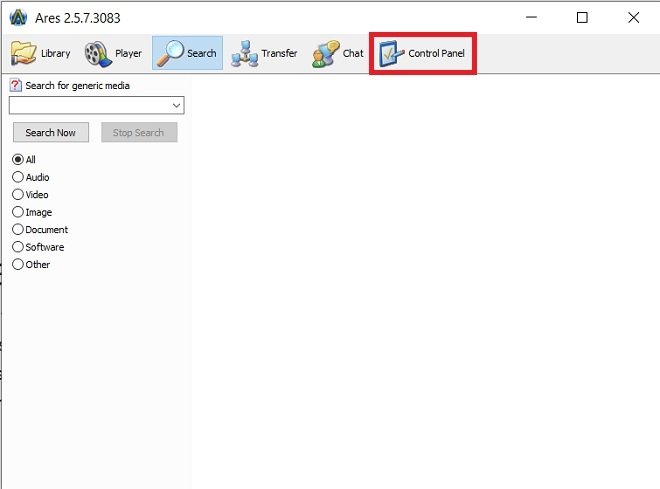 Open the settings panel
Then, go to the Skin section. From this section, you can consult the different installed themes available for use.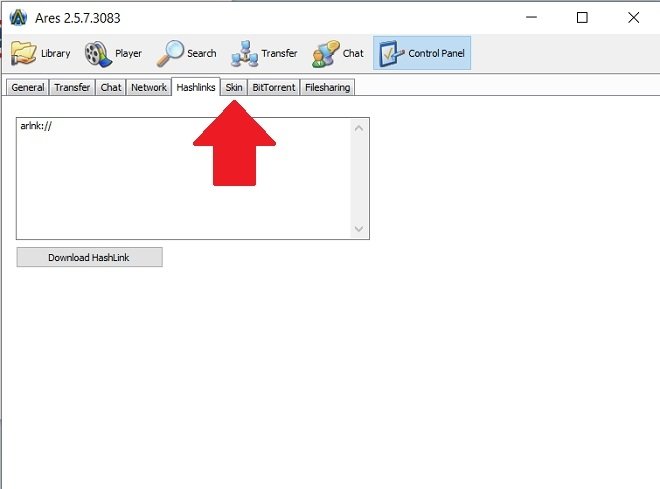 Open the Skin section
Finally, select one of the two official topics to see the URL of the official Ares website, called General and OsThemes.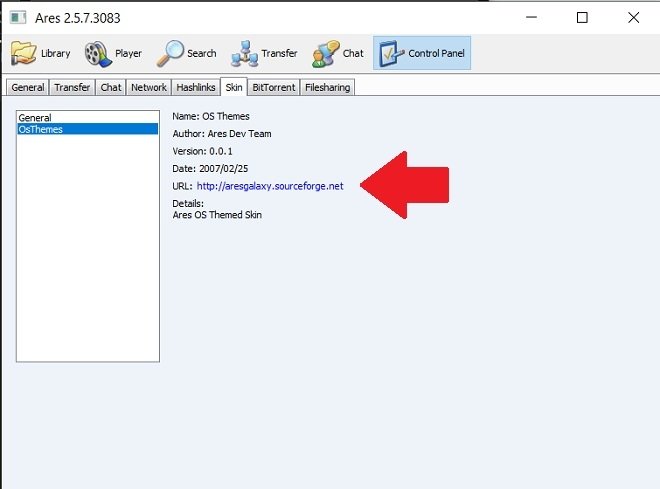 Official Ares website
Once you access the official website, download the Ares installer to enjoy this popular P2P download manager without any advertising. Remember that you can also download it safely, quickly, and reliably using the link on this page.
Additionally, other safety tips are important to keep in mind when using this application. For example, do not download files that are too small because they may be malicious programs. On the other hand, look for files that have been shared by multiple users and choose only those that are properly labeled, especially if they are music files. Finally, use the scoring system to check that a document is reliable.