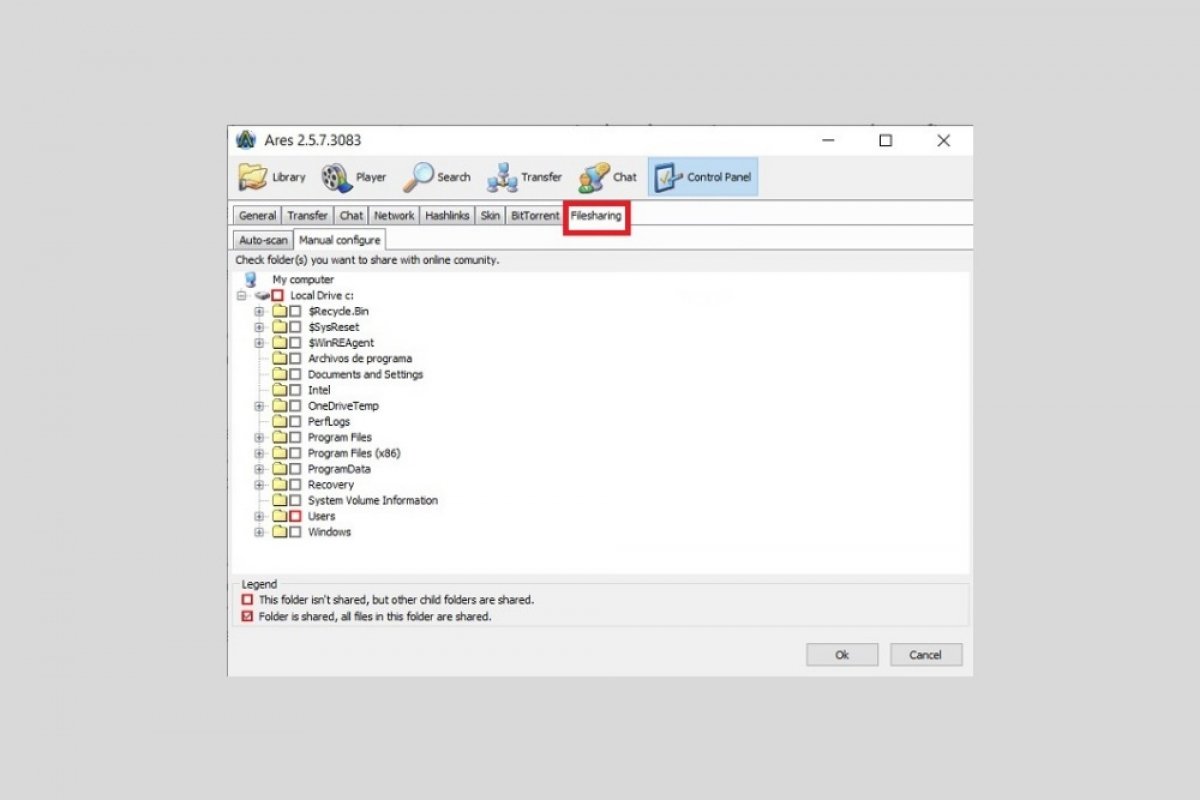 Sharing files with other users in Ares is very easy. First, access the control panel.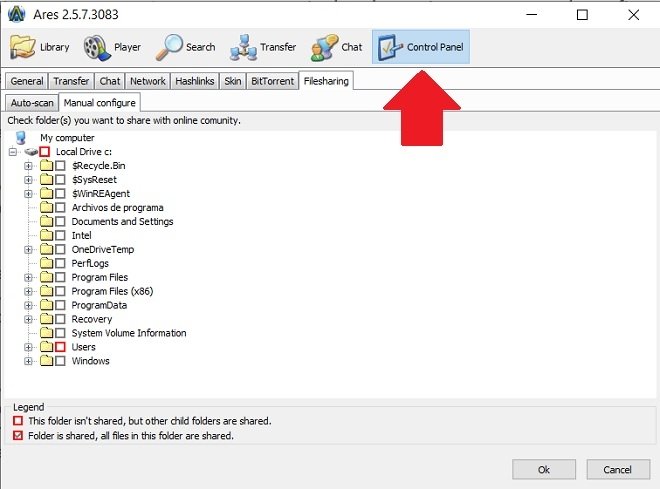 Enter Ares' settings
Next, open the options related to file sharing. To do this, you must click on the Filesharing tab.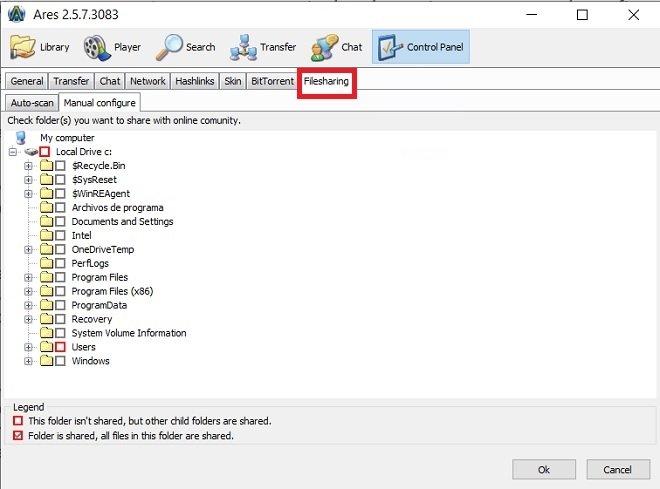 File sharing settings
Use the folder selector to choose those directories that you want to share in Ares.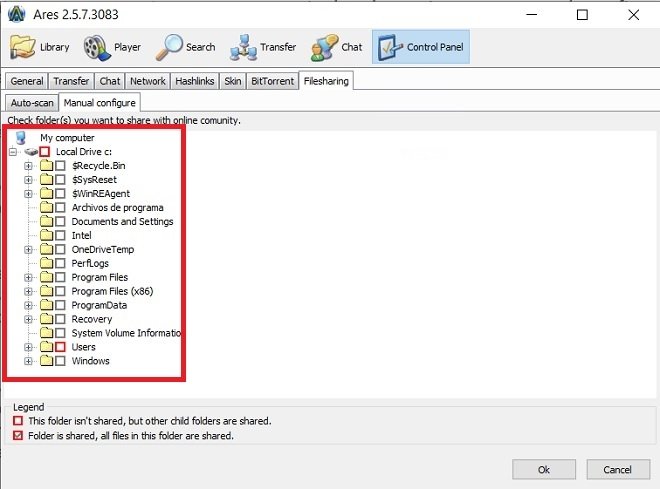 Choose a folder
To finish, use the Ok button and confirm your selection.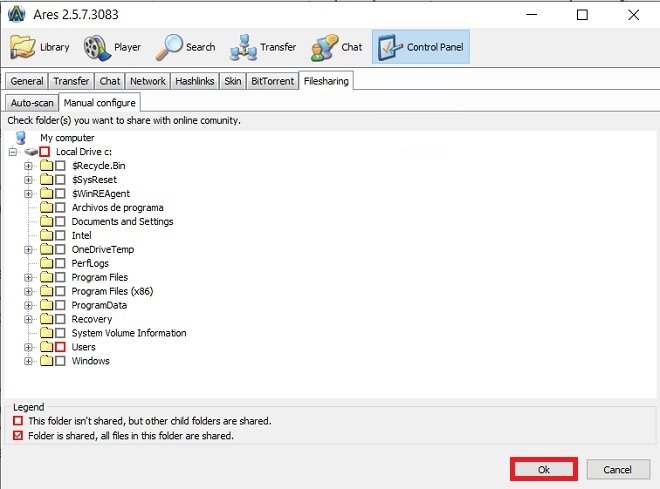 Confirm the selection
Before sharing your files in Ares, there are several details that you should take into account. First, the files you share through this application will be public and accessible to everyone. A user must indeed know the specific name of the file to find it. However, if your goal is to share documents with specific people, we recommend that you use other types of platforms, such as a cloud storage service.
Secondly, your computer must be kept on so that other users can access your files. At least, this should be the case in the first downloads. Once the file has been downloaded to more than one computer, Ares may use alternative download points.
Finally, remember that uploading a large number of folders can seriously affect the performance of your computer. Also, if the files you have uploaded are very popular, this will affect your connection. Do not forget that, in a P2P network, each user acts as a client and a server at the same time. Therefore, if you notice that after sharing one or several folders, the performance of your computer or your connection has considerably worsened, access the Filesharing section and uncheck the folders you no longer want to share.