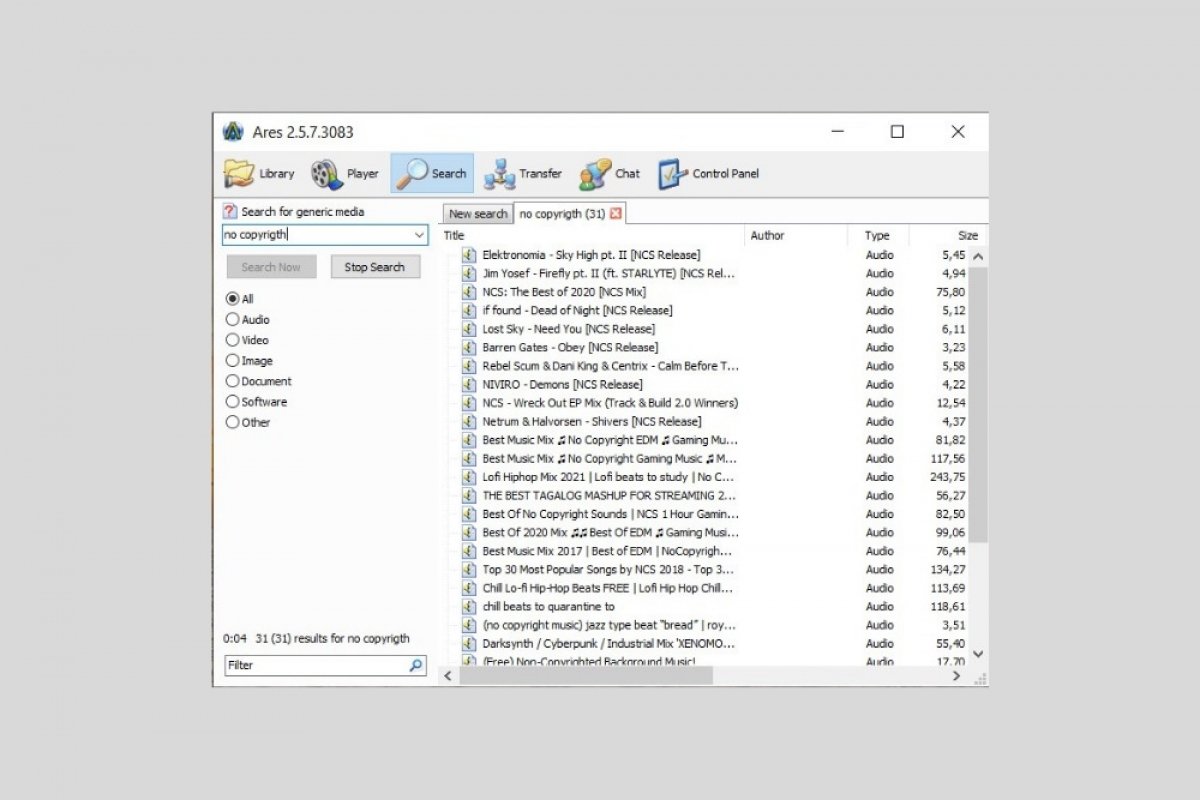 Ares is a very simple application. All its functionalities are located in six main sections. The first of these is Library. Here, Ares classifies the media files you have downloaded. Also, it lets you play each of them using the integrated media player.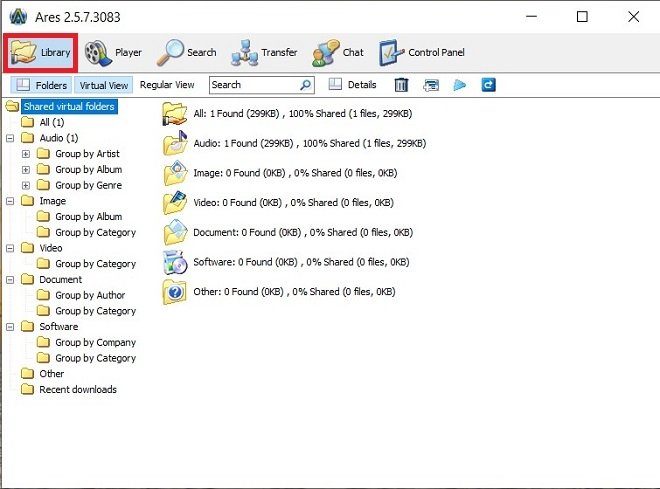 Multimedia library
Next, you will find Player. Using the listings on the left side of the window, you can start broadcasting radio stations from all over the world without complications. Again, Ares uses its own player to open the content.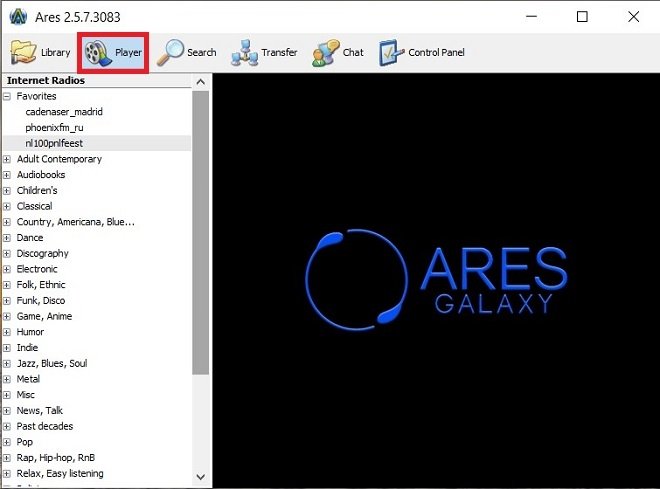 Play for radio stations and TV channels
On the other hand, Search lets you search the entire Ares network for documents, audio, and video files, images, and even software. You must use the text field in the upper left corner to enter the keywords for your search.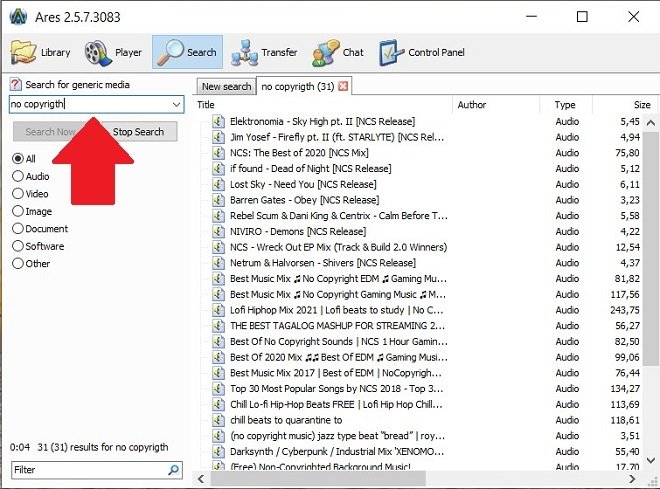 List of search results
To help you find what you are looking for more effectively, Ares includes several filters. You will find them under the Search Now and Stop Search buttons. To apply a new filter, you must start the search again.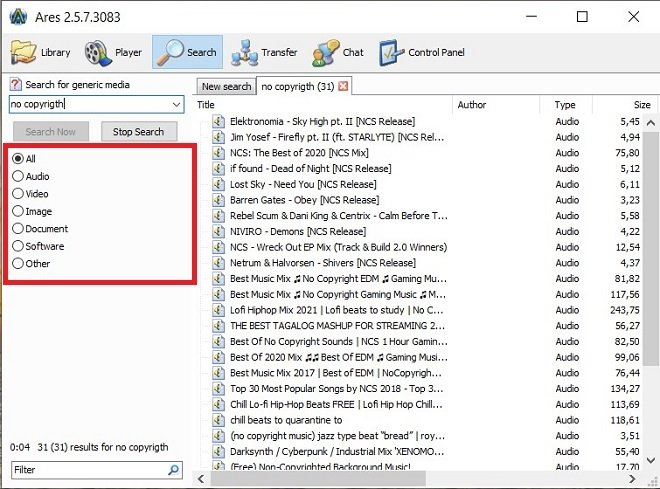 Search filters
If you want to start the download of any file displayed in the list of results, right-click on it and select Download from the drop-down menu.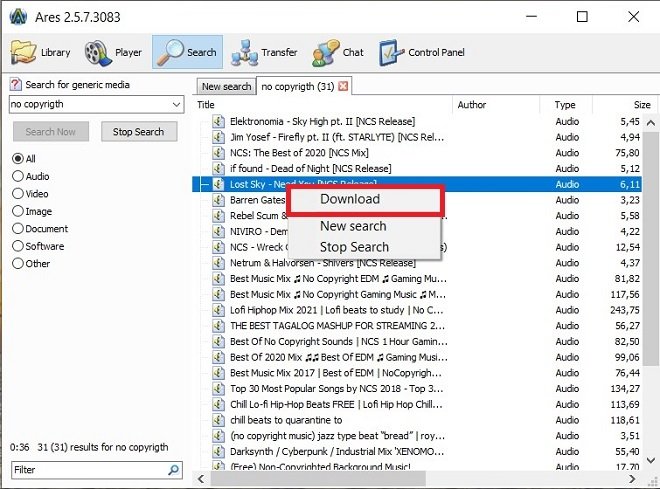 Start a download
When the download starts, the file will be placed in the Transfer section. From there, you can check its current status, and using the toolbar controls, cancel, pause, or resume it. You also have the Locate file option, which locates the file in the browser, and Clear Idle, which removes completed downloads from the list. By clicking on Show queue you can see the download queue.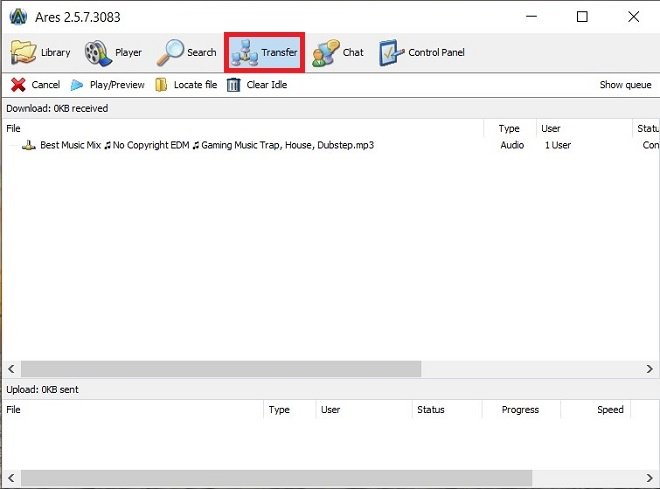 List of active download
The next section is Chat. Here, you can see the active public rooms and join them with the Join channel button. You can also search for other rooms or create a new one. If you use this Ares feature a lot, remember to mark the rooms you frequent most as favorites for faster access.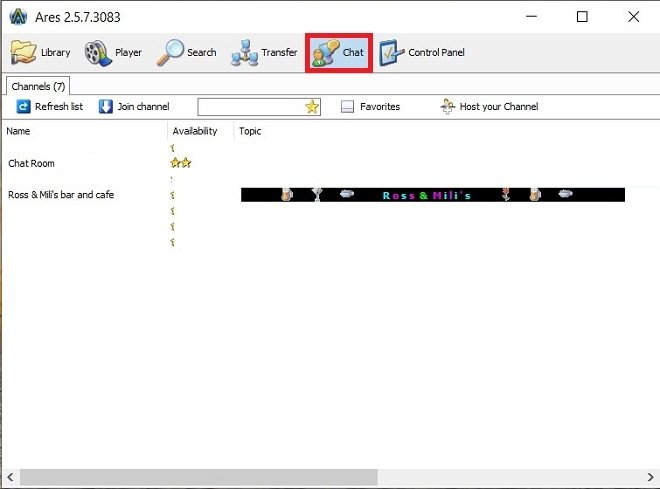 Open chat rooms
To finish this route through the features of Ares, we focus our attention on Control Panel. In this section, you will find all the options related to downloads, chats, your network, the appearance of the application, and the sharing of your files with other users. Although the number of options can be overwhelming, their excellent classification into different sections and the explanation of each one of them will make things much easier for you.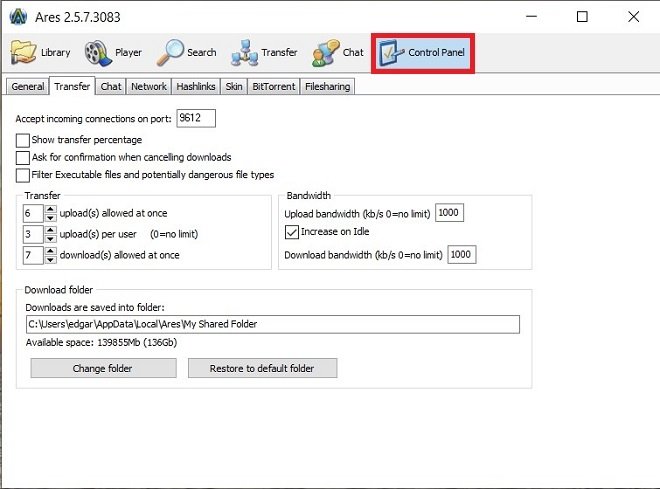 Ares control panel
If you have reached this point, we can only recommend that you spend some time configuring Ares according to your needs. This way, you will get a user experience completely adapted to you.