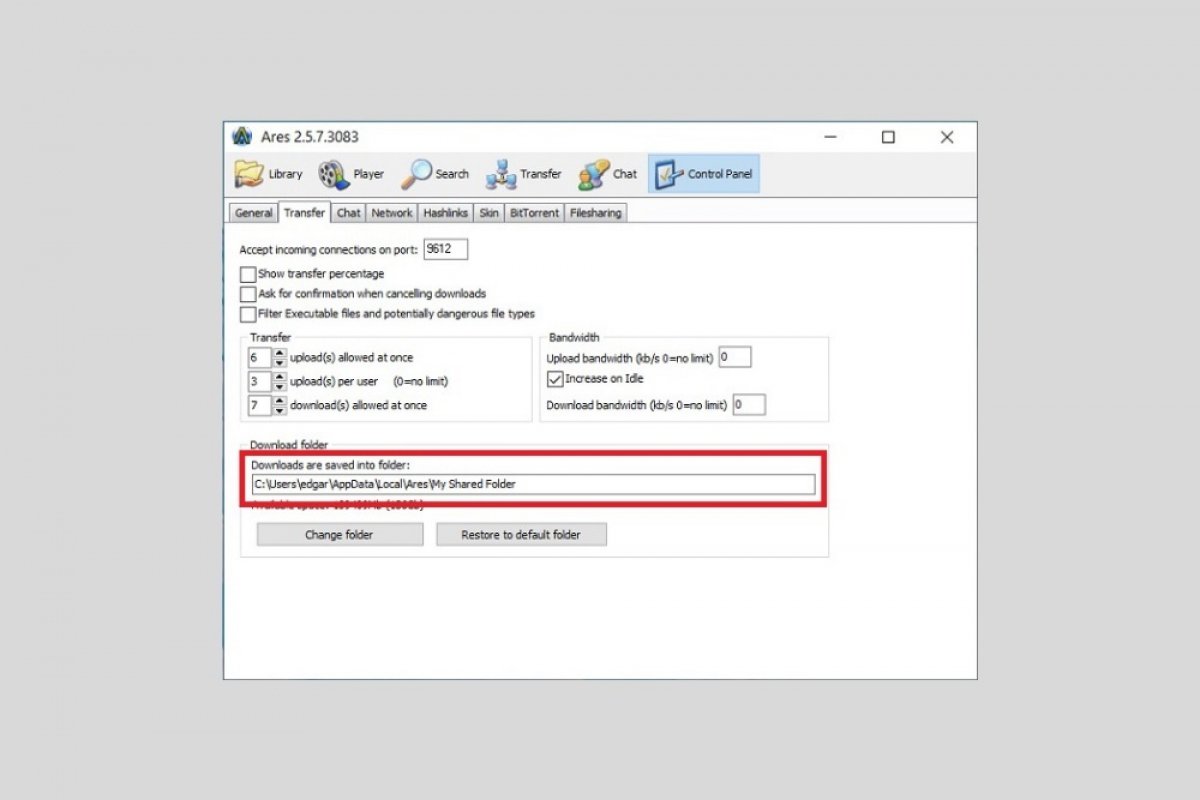 The files that Ares downloads are saved by default in C:\Users\[username]\AppData\Local\Ares\My Shared Folder. You can check that this is the case by opening the application's control panel.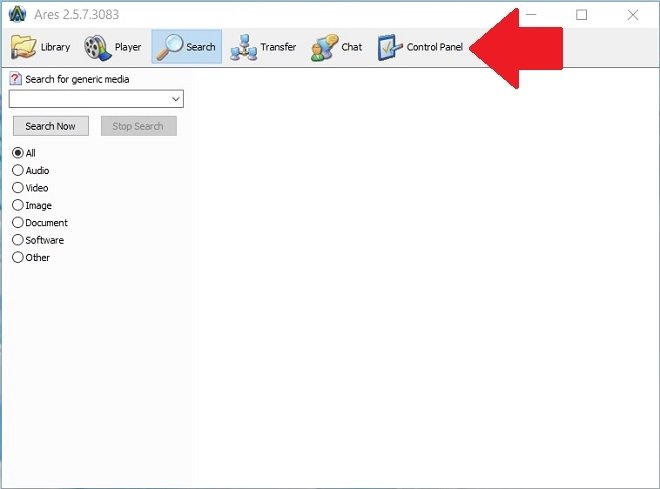 Access Ares' settings panel
Then, access the Transfer tab, where all the options related to downloads and file storage are displayed.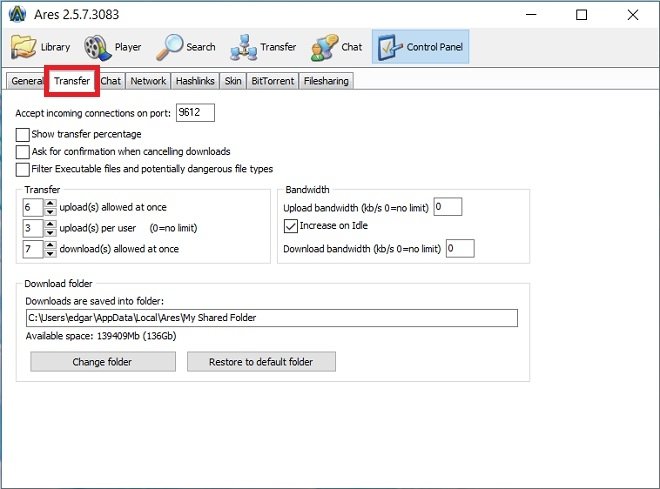 Ares transfer settings
Next, look at the content of the text field located in the Download folder section. The path shown is the one Ares is using to save your downloads.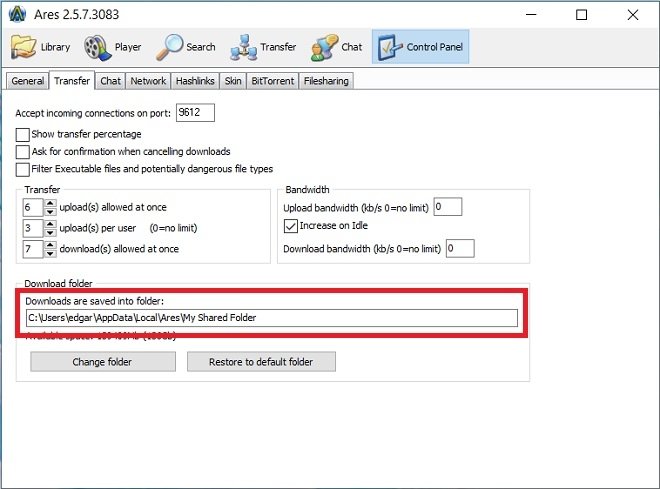 Current download folder
If you want to change the destination of your files, click on Change folder. Use the Windows folder selector to tell Ares the new location for the downloads.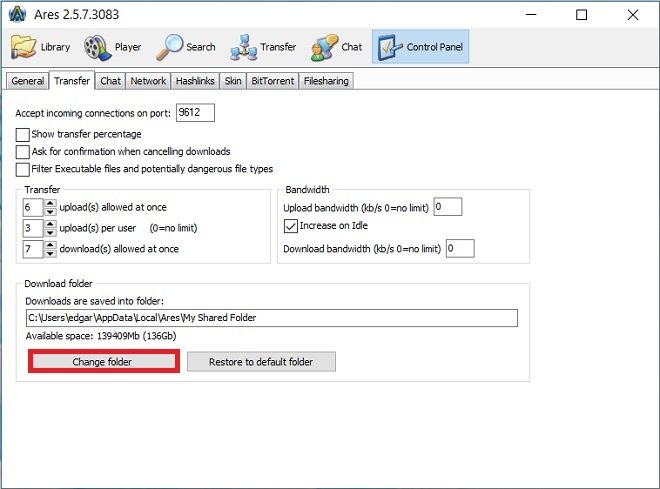 Choose a new folder
On the contrary, if you want to restore that value and use the default path again, just click on Restore to default folder. Immediately, Ares will use the previous directory again.
Restore the default folder
Note that you can quickly locate any file in Windows Explorer from the download list. Thus, regardless of the path you use, it will be easier for you to view the files you have downloaded. To do this, open the Transfer section, select one of your downloads, and right-click on it. Then, choose the Locate file option.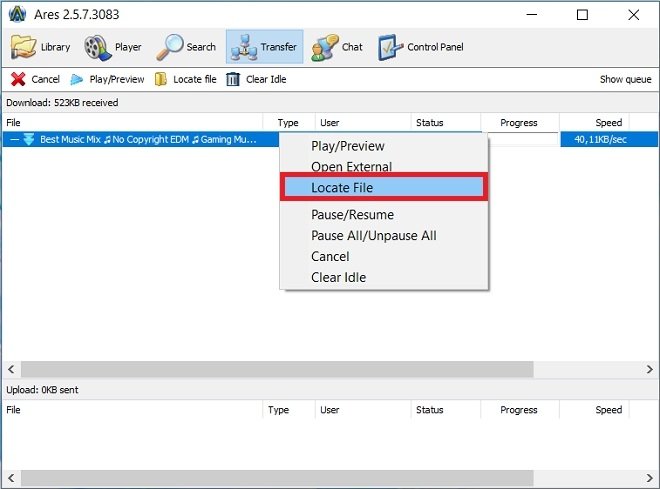 Locate downloaded files
After doing this, a file explorer window will open showing the directory where your files are located. From there, you can copy, move, or delete any of the files you have downloaded with Ares. By the way, you mustn't delete a file if its download is still in progress.
Ares is a P2P download program that despite its long history, is still working great. If you want to install it on your PC, you can safely download its file using the link available on this page.