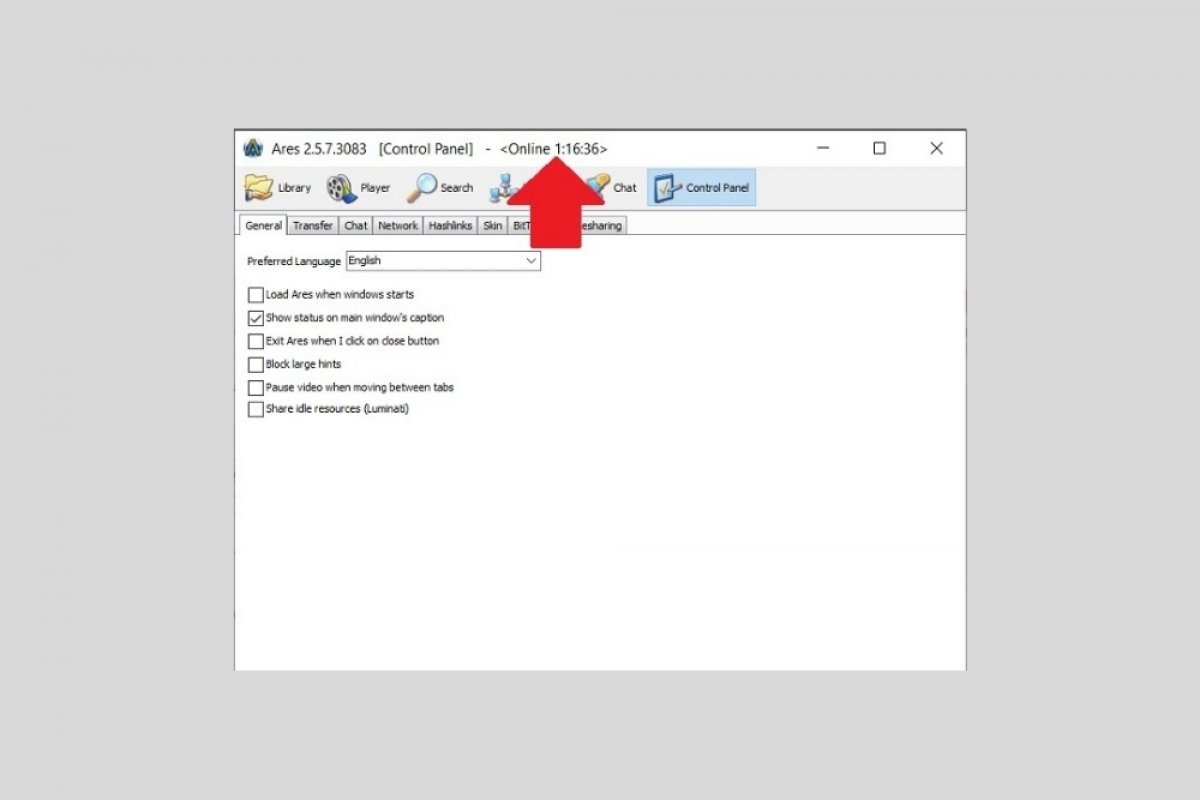 Several causes prevent Ares from properly connecting to the network. To check if there is a real connection problem, go to the application's control panel.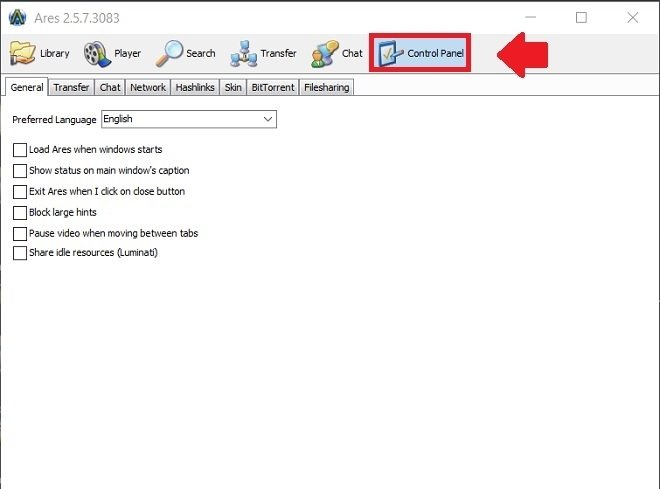 Ares control panel
In the General section, check the box Show status on main window's caption.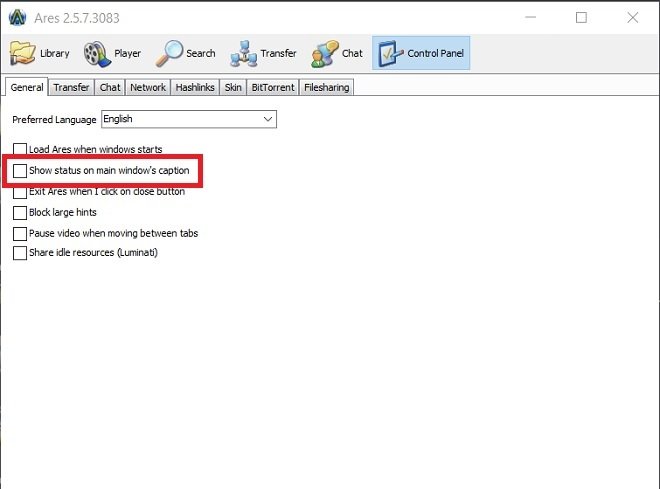 Show the connection status in the main window
Then, check that the window title shows the message Online.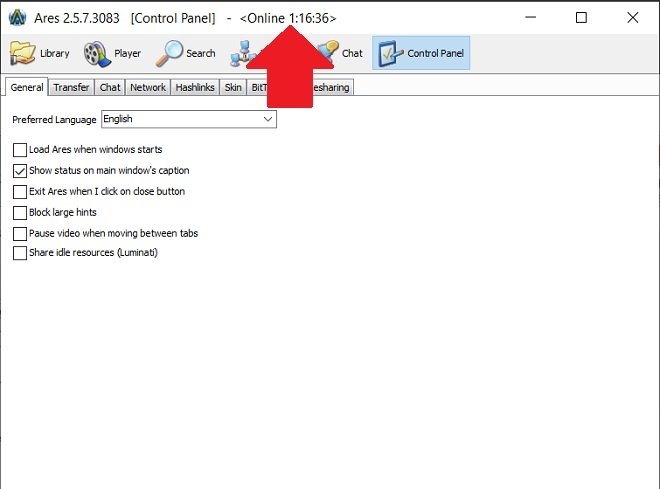 Connection status
If Ares displays this message but your downloads do not start, most likely there is no active download source at that time. In that case, all you have to do is wait for one of the users hosting the file to connect again.
Other reasons make Ares unable to connect to the P2P network. For example, it may not have been added as an exception in the Windows firewall. Check it by accessing the firewall configuration and activating the three boxes in the Ares p2p for windows entry. To save the settings, click Ok.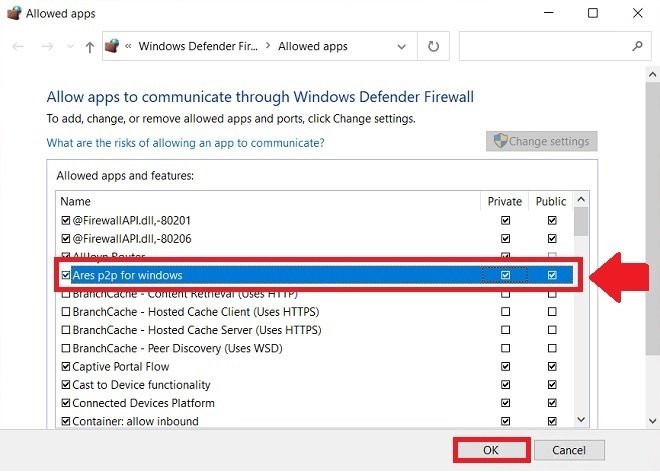 Add Ares to the Firewall
Restoring the connection port can also help. This must be done from Control Panel, removing the numerical value you will see at the top of the screen.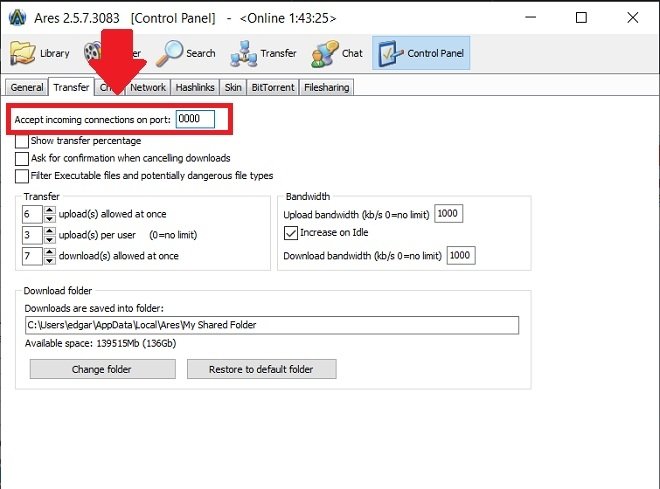 Remove the connection port
In both cases, you must close Ares completely and start it up again. If none of these methods solved the connection error, make the following checks:
Do you connect your PC via Wi-Fi or mobile data? If so, do you have good reception?
Does Ares work on another computer? If so, is it possible that some software installed on the computer, such as antivirus, is preventing Ares from connecting?
Are there too many devices connected to your router?
Is your Internet connection still active?
The answers to these questions will help you make a diagnosis and get to the root of the problem.