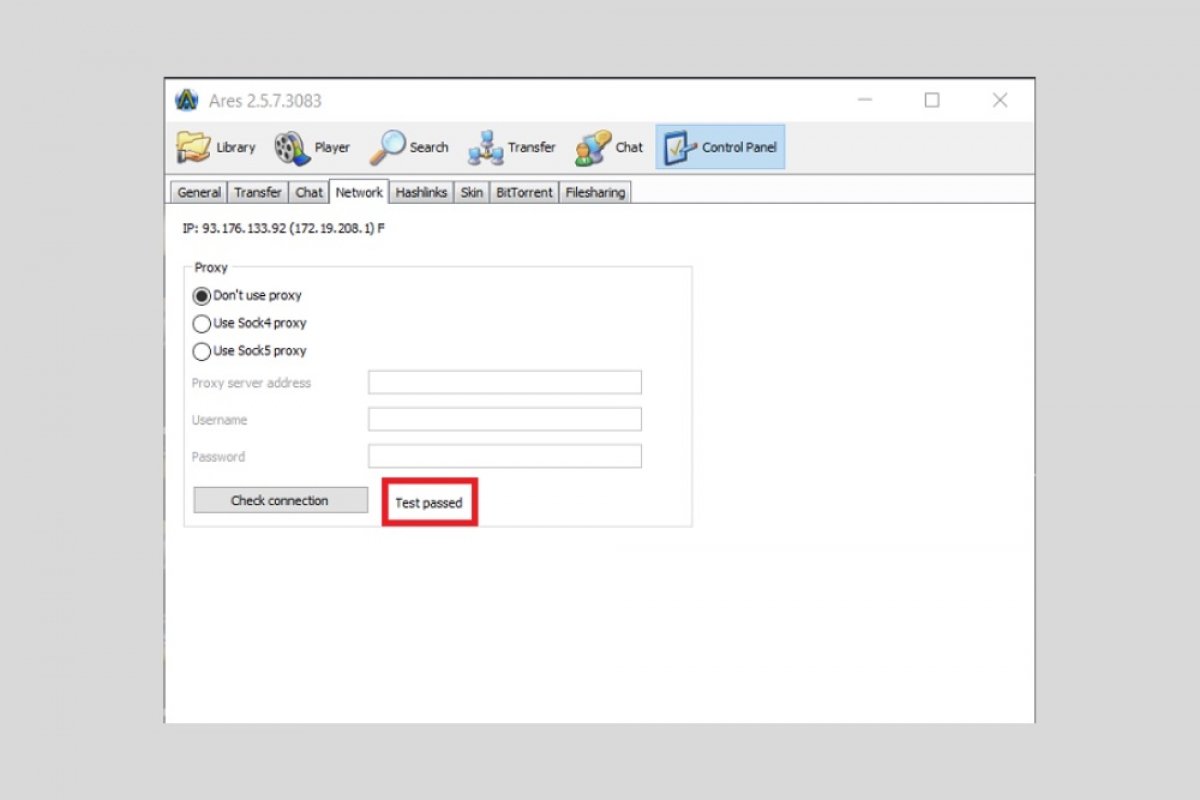 Many reasons prevent Ares from normally downloading a file. Since it is based on a P2P network (point-to-point), it requires other users to be connected to obtain files. If none of the computers hosting the file are running Ares, the only thing you can do is wait for at least one of them to do so. In fact, this is usually the most common cause that prevents a download from starting. However, it may also be due to connectivity issues.
To discard connection errors, you must go to Control Panel.
Ares settings
Then, open the Network tab.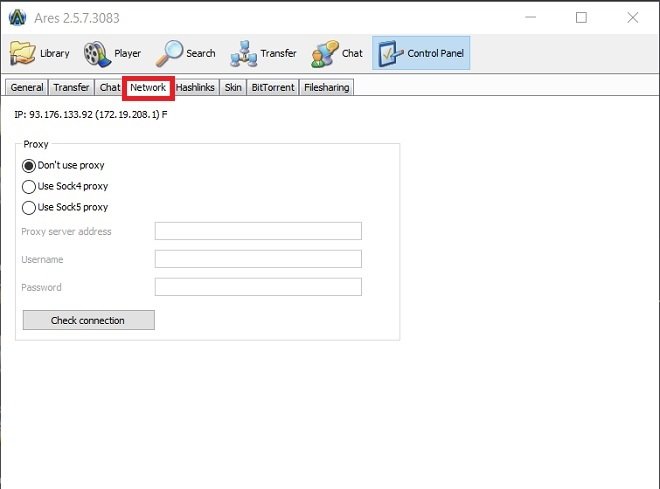 Ares connection settings
Check the Proxy settings. In general, it is best to use the Don't use proxy option.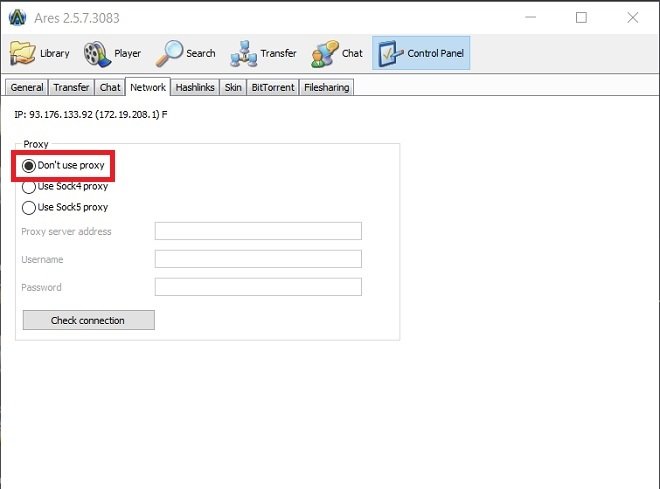 Remove the use of a Proxy
To check the connection is working as intended, click Check connection.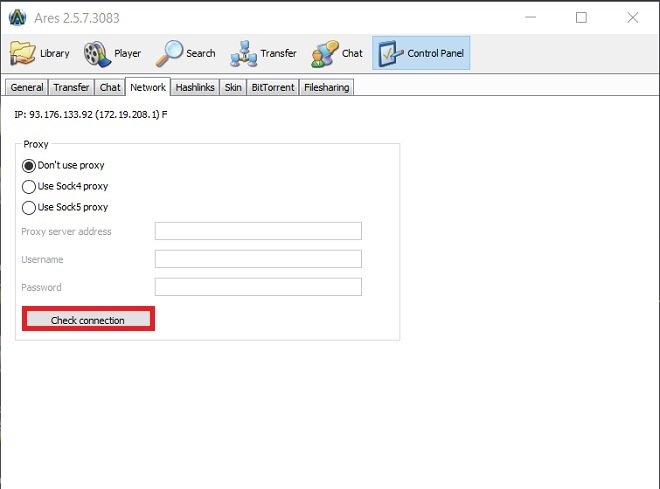 Check the connection
If the message next to the button is Test passed, it means that your connection is working properly.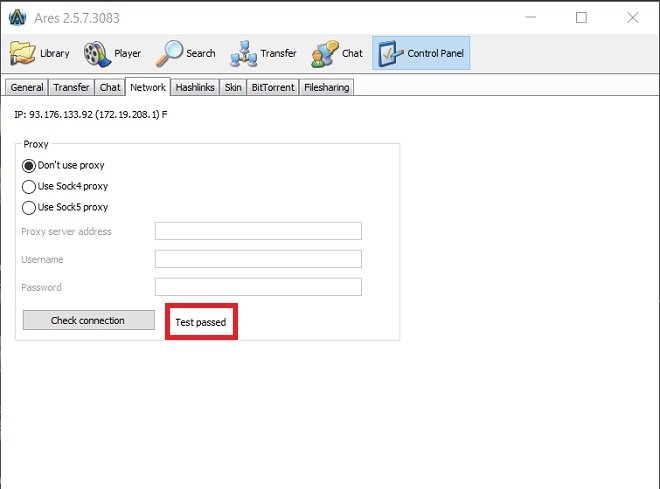 Connection test passed
Still, there are some additional checks you can perform:
Make sure you have good reception. If you are connected via Wi-Fi or mobile data, you must have good reception for your downloads to start correctly.
Add Ares as an exception in the Windows Firewall. This will remove any restrictions applied by the system firewall.
Verify that the download is not paused. It is normal to pause the downloads at specific times. Please, note that if a file is in this condition, it will not be downloaded.
Watch what files you download. If you have an antivirus and it detects that a file is potentially dangerous, it may be quarantined. In that case, Ares will never be able to download it.