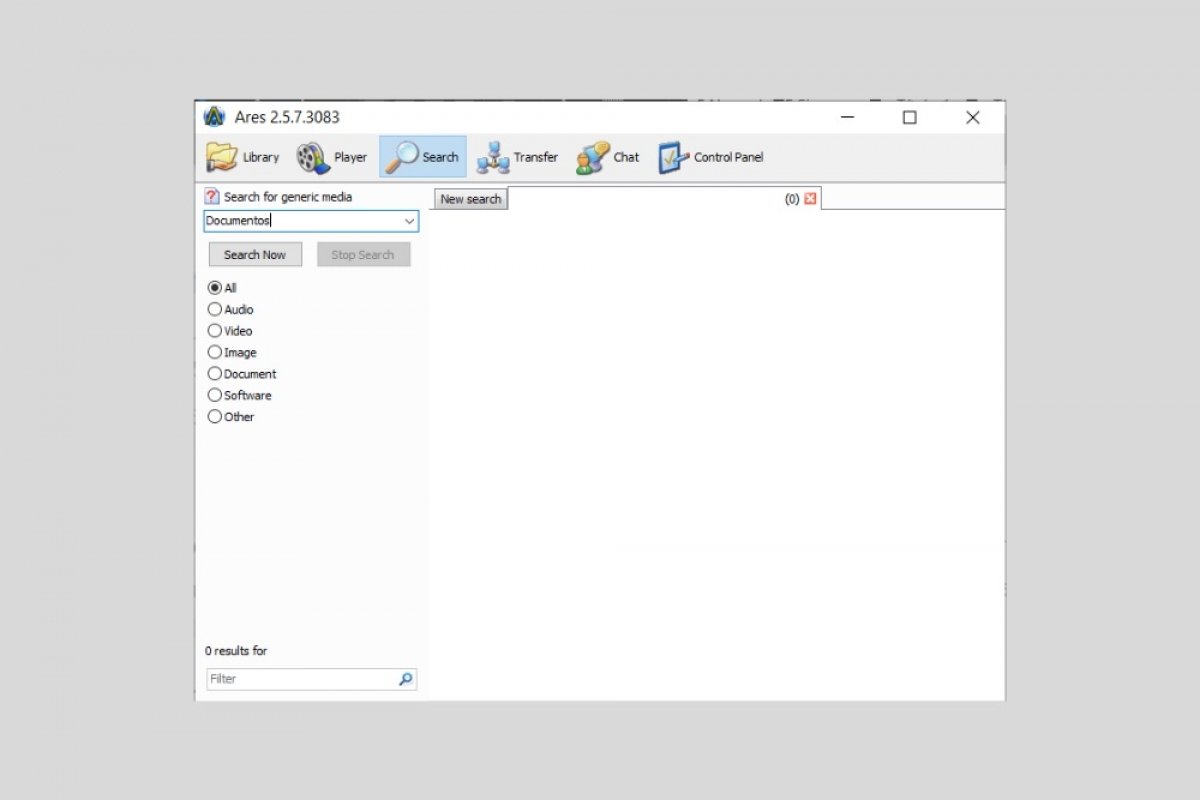 Although not common, Ares may be having trouble finding files. This type of error is mainly caused by connection failures that, at the same time, are caused by Windows firewall restrictions.
The solution is to add an exception to the Firewall. To do this, open Windows search and type Allow an app through Windows Firewall. Immediately, the list of exceptions activated in the firewall will be opened. Check the three boxes in Ares p2p for windows, as shown in the image below, and click OK to save the changes.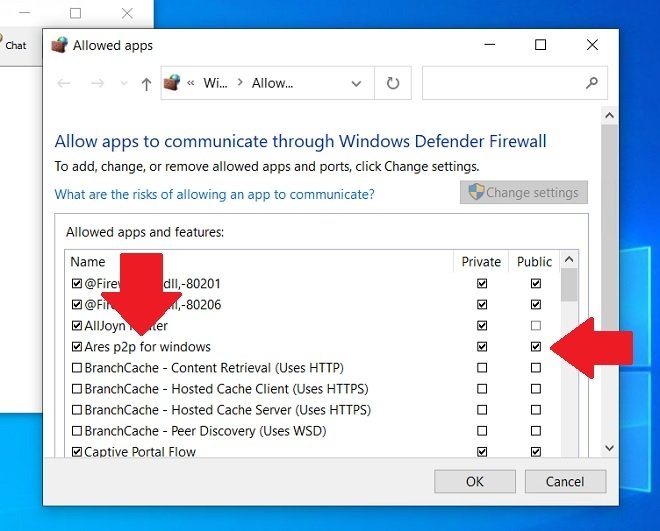 Add a firewall exception
Restart Ares and check that the search is working correctly.
If you cannot fix the error, restore the Ares connection port. Go to Control Panel and open the Transfer tab. There, remove the value you see next to Accept incoming connections on port. Then, close the application completely and open it again.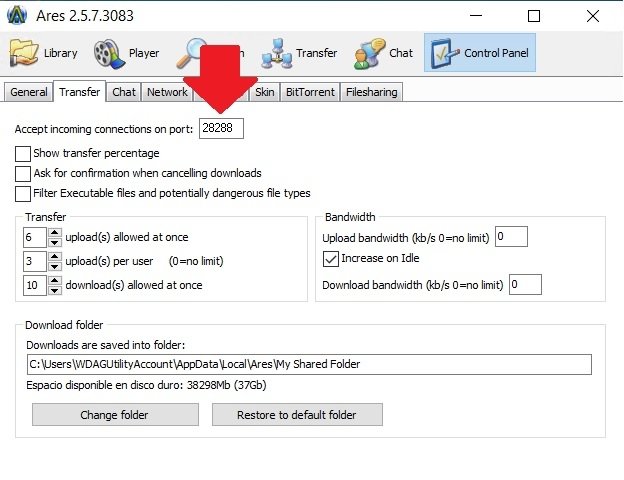 Restore Ares' port in the settings
Generally, implementing these two methods solves most problems. Otherwise, here are some additional solutions:
Use the appropriate search terms. Sometimes a search without results is due to misspelled keywords. It is also possible that there are no matches in the database at all.
Update Ares to its latest version. Be sure to use Ares' latest version of the application. Remember that you can download it from its official website or, quickly and safely, from this website.
Repairs network errors. Do you have a good Wi-Fi reception? Are there many devices connected to the network? Has your Internet connection stopped working? Answering these questions will help you diagnose possible connection problems.
Use Ares on another computer. Run this P2P download manager on another PC. If it works correctly, some application has likely been installed on the computer that prevents Ares from connecting to the Internet, such as an antivirus.
Reinstall the application. Uninstall Ares, restart your computer, and reinstall it. This is a very effective way to solve most of the problems.