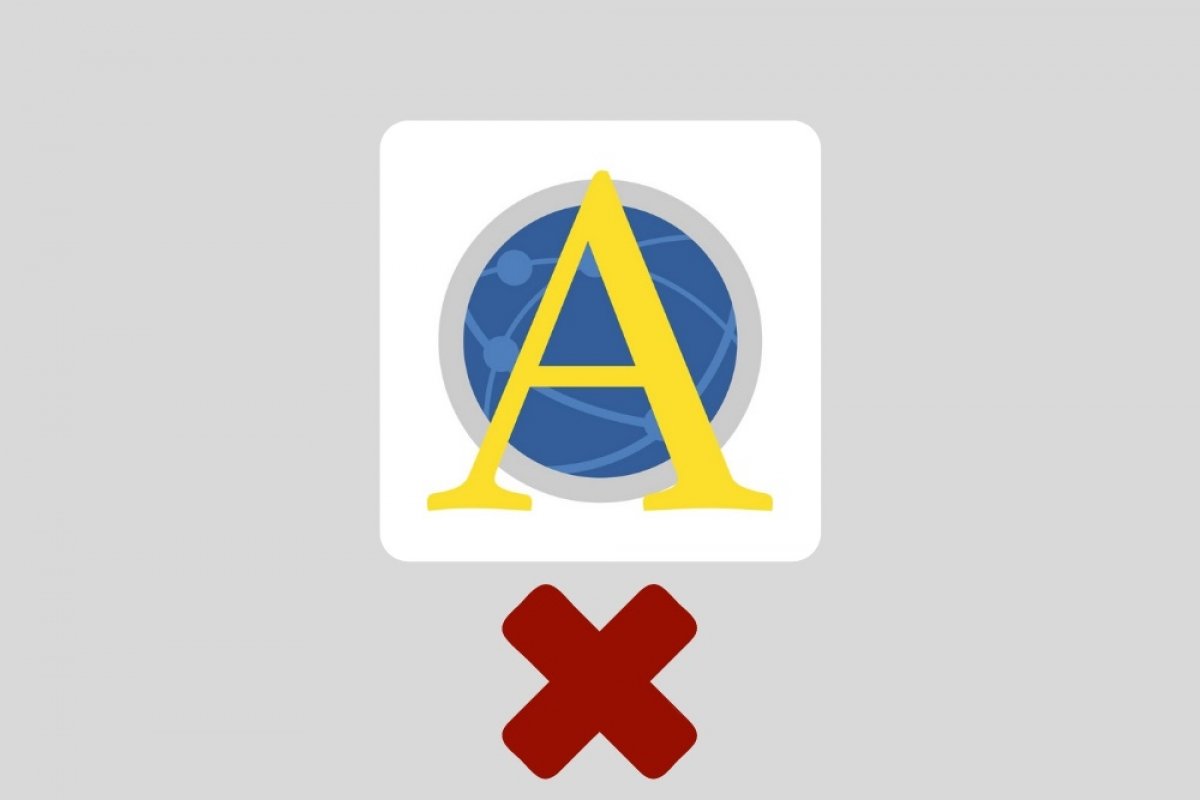 Ares is usually trouble-free. In fact, it is such a simple application that it starts working as soon as you install it. However, if you are encountering problems, here are the possible causes and their solutions.
First, you should check that Ares has an exception in the Windows firewall. Otherwise, this security system will be blocking its access to the network. To do this, open Windows search and type Allow an app through Windows Firewall. Select the first result, and in the window that will show up, find the entry Ares p2p for windows. Check the three boxes and click Ok to confirm.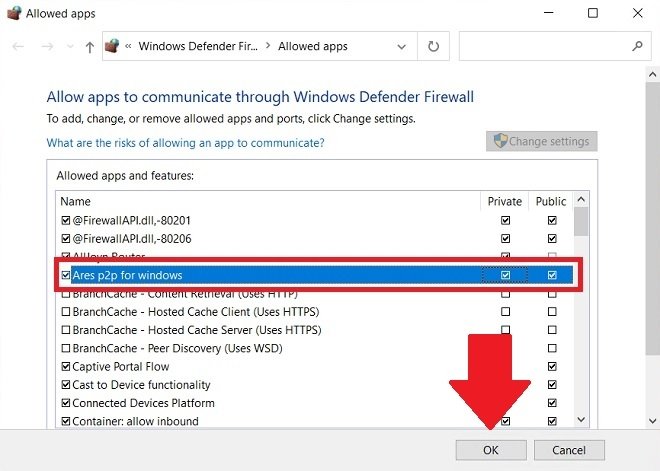 Add an exception to the Windows Firewall
If Ares still fails to connect, it may be necessary to assign a new port to it. Open Control Panel and access the Transfer tab. Delete the value of the number field you see at the top.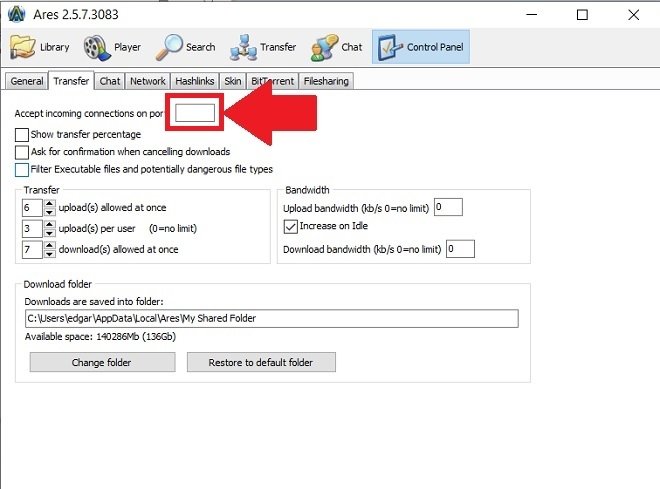 Delete the port assigned to Ares
Then, close Ares completely and start it again. Thus, you will have granted a new port that, in this case, may work better.
If after taking these steps, Ares still is not working, you can try the following:
Check that your connection works well. Although it may seem obvious, many Ares failures are due to connection problems. Therefore, make sure that your computer is properly connected, that it has a good signal if it is connected by Wi-Fi, or that there are not too many devices using the network.
Disable any security program, such as an antivirus. If you are a user of this type of software, disable it temporarily to ensure that it is not affecting Ares' operation.
Check that you have the latest version. Ares updates solve errors and improve the application's stability. Go to the official website to download the latest version or use the link on this page.
Reinstall the application. If all these solutions have failed, consider uninstalling Ares, restarting your computer, and reinstalling it. This is one of the most effective ways to fix Ares' errors.