To download videos from Facebook with aTube Catcher, first, go to the video you want to get. Then, we will make sure to open it to full screen, since there, we can see the URL: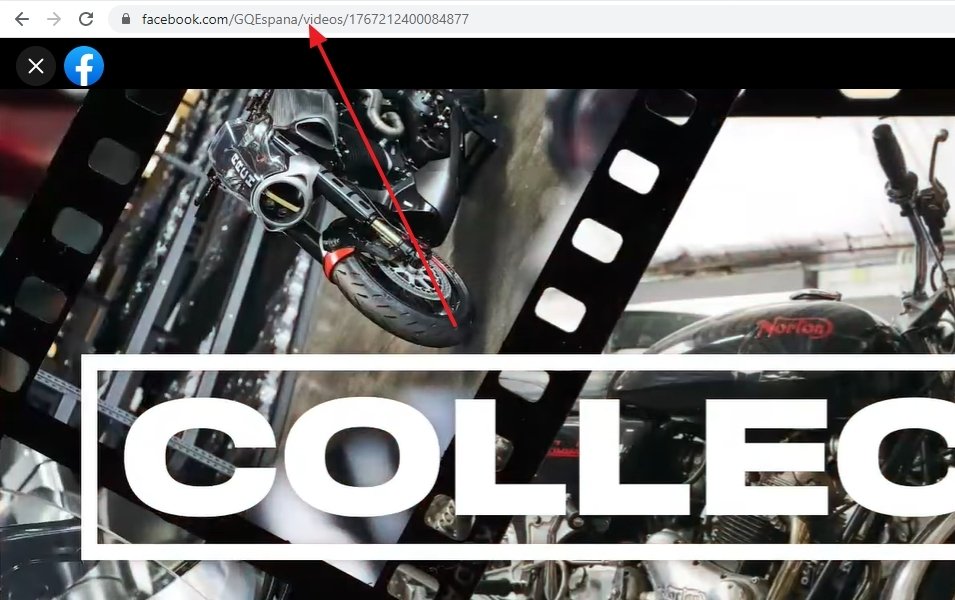 Facebook video URL
Now, copy that URL and paste it into aTube Catcher, under the text Enter in this box the full URL of your video. Then, we click on Download: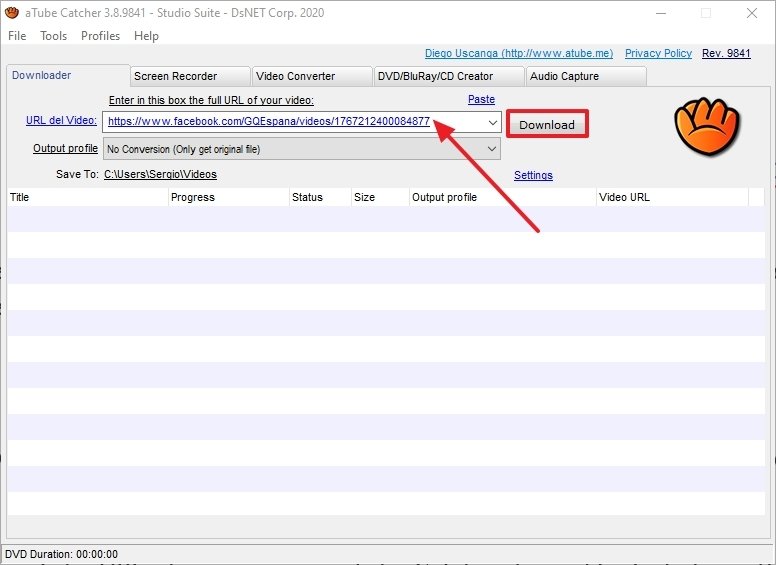 URL pasted into aTube Catcher
The video will be downloaded to our PC and saved in the path C:\Users\Your_User_Name\Videos: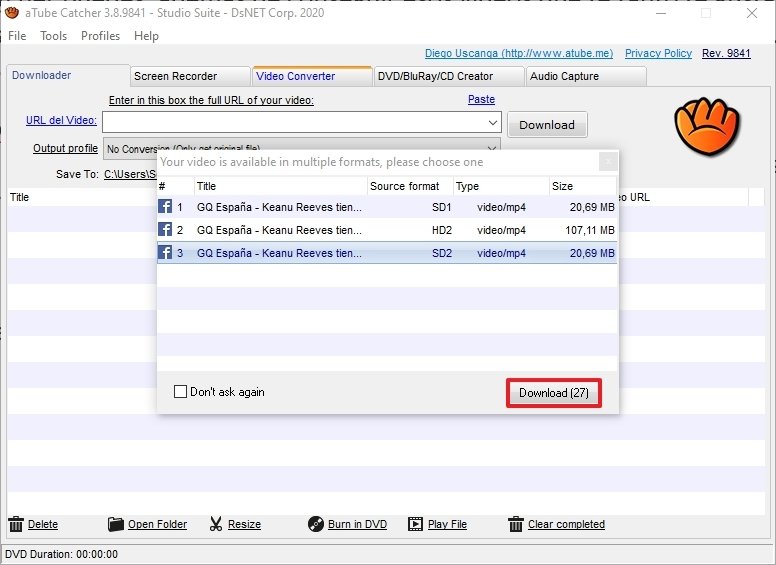 Downloading the video
You can modify this route and specify the one that suits you best.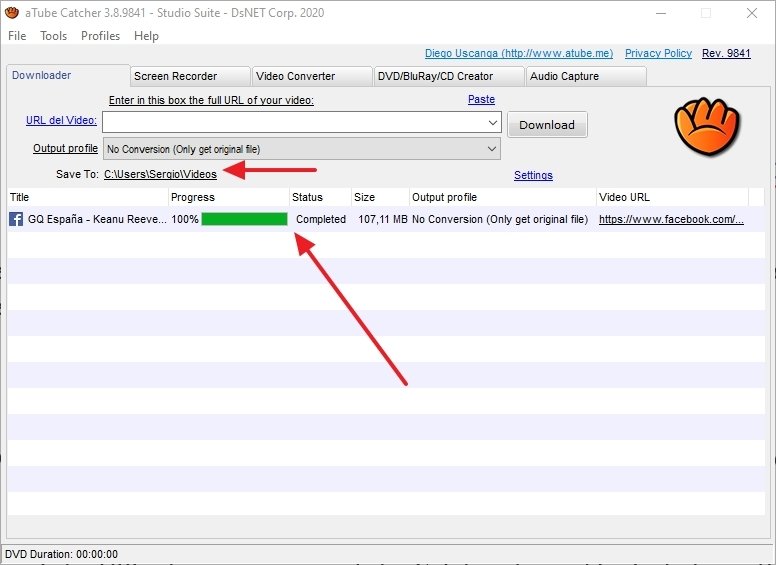 Video downloaded
It is worth remembering that aTube Catcher is not only a program that can be used to download videos, but it is a very useful computer suite for anyone willing to have it.
With aTube Catcher, you can, in addition to getting those videos you like so much, record your screen, record voice notes, create and burn ISO images for CDs and DVDs, and even use it as a video converter, from any format to virtually any other.
Also, aTube Catcher is the most downloaded program of its kind, and therefore, the most popular. Millions of users around the world already use it regularly on their computers, and for a good number of them, it has become a must-have without which their operating systems can no longer be imagined.
If you have never used it, we invite you to try it. To download it, just click on the button below.