To keep it short, Tube Catcher is a program for downloading videos from the Internet, both from YouTube and other streaming video sites. And not only download the videos, since if the user wants to, it can do so in a multitude of formats, including MP3, which also makes it a program for downloading music. That, at least, is the function it is most known for.
Video downloader
However, if we only use that, we would be falling very short. In fact, what aTube Catcher offers us, besides downloading videos, is all of the following.
Screen recorder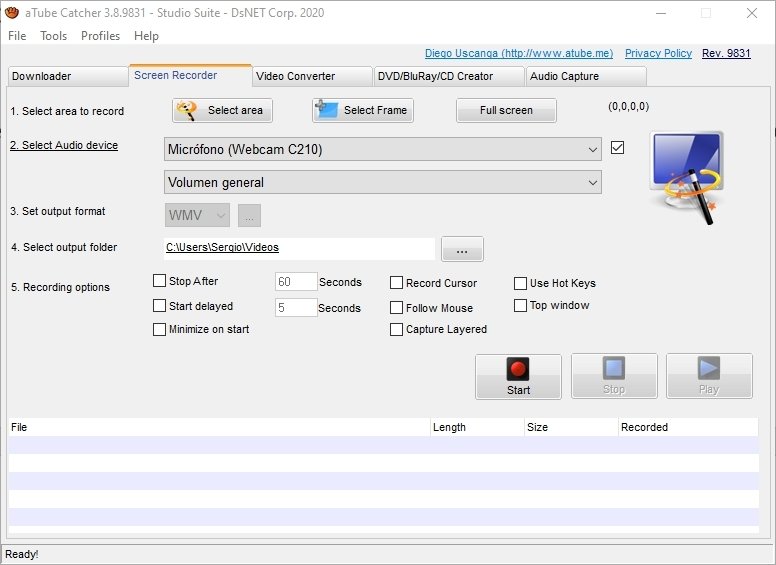 Screen recorder
This is a function that lets us capture everything that happens on our PC screen, something that can be especially useful when we want to show someone a technical problem.
Video Converter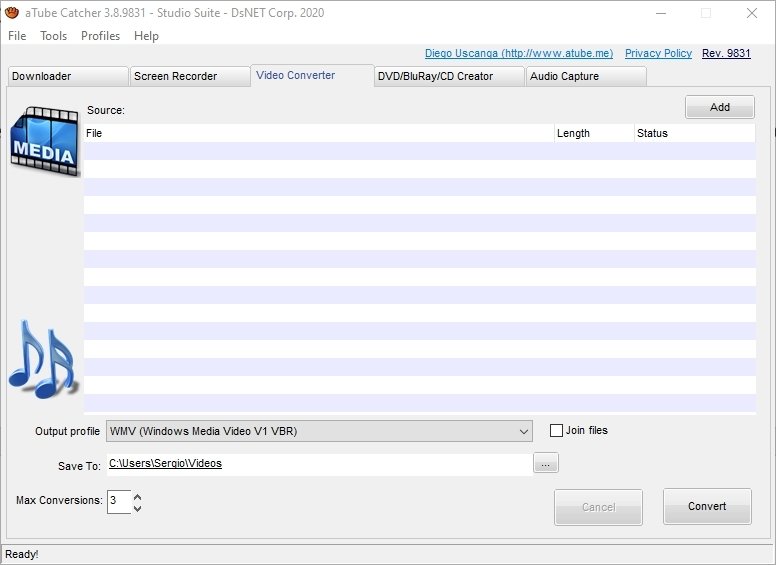 Video converter
Since aTube Catcher has an extensive list of formats to convert the videos it downloads to, it makes sense to convert to all those formats using the program.
Optical Disc Editor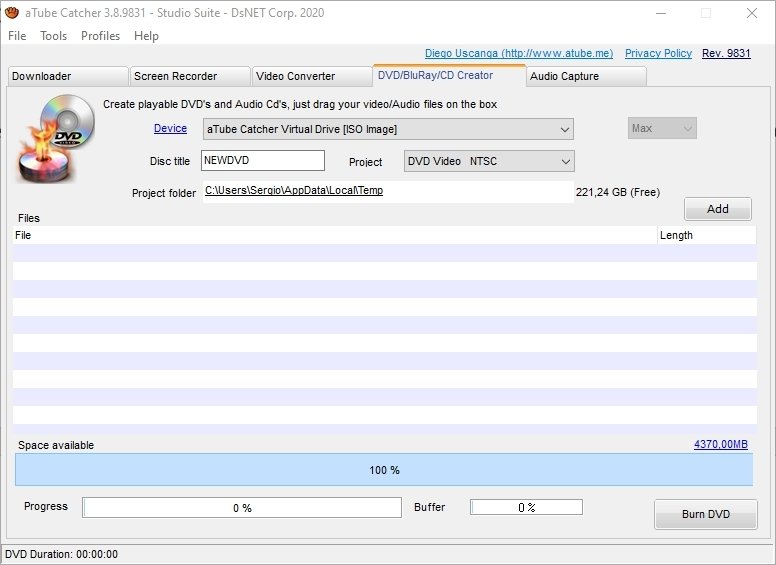 CD and DVD creator
Any video or audio downloaded or stored on our computer can be transferred to a CD, DVD, or Blu-ray with the format you want, whether we want to mount it as an image or as a disc ready to play on a player.
Audio Recorder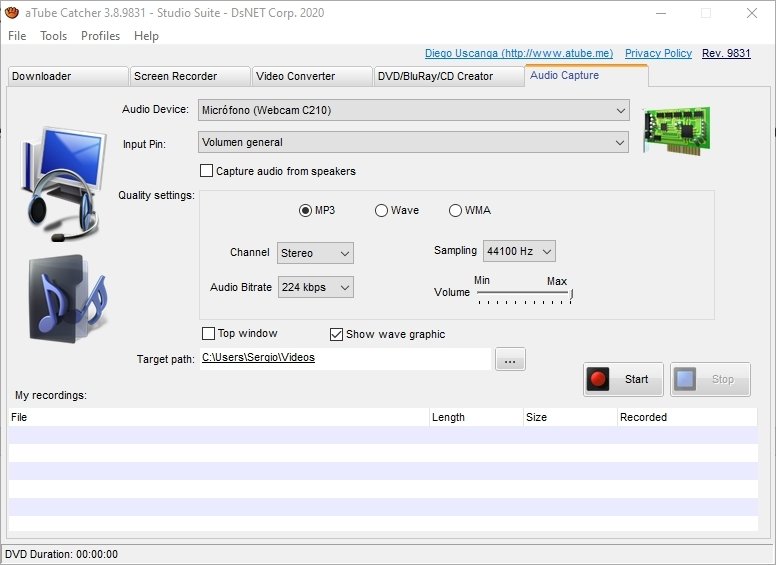 Audio recorder
It is the tool to use to be able to record in the PC and in different formats the sound emitted by different channels of the computer.
As you can see, aTube Catcher is way more useful and complete than it might seem at the beginning.