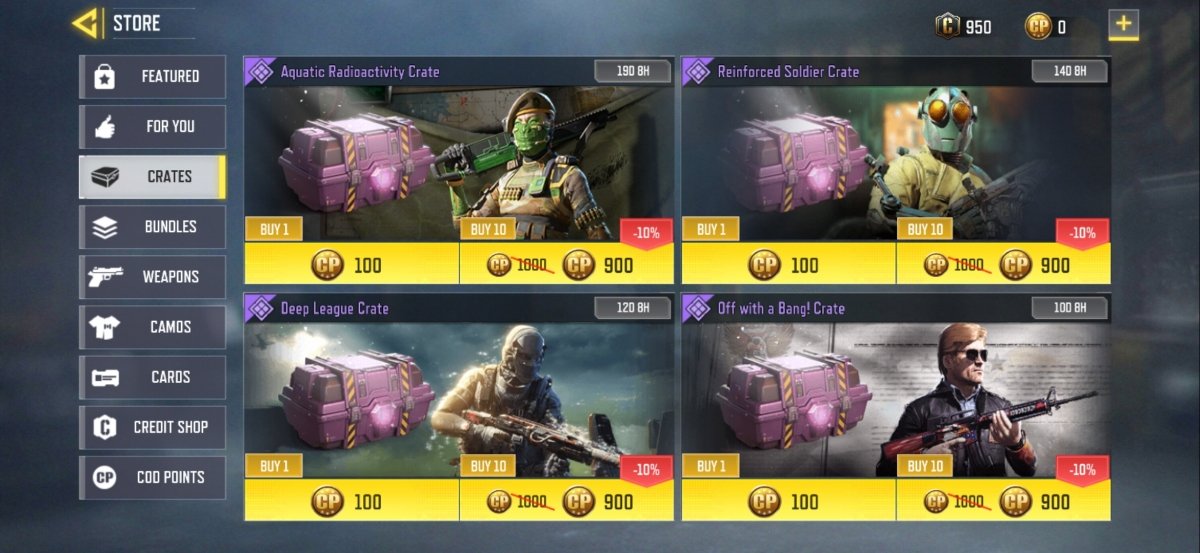 In COD Mobile there are loot boxes, a loot box can be defined as a digital object that you have to pay for, with the peculiarity of not knowing what it has inside until it is opened. Loot boxes can be purchased through the in-game store with COD Points, which are purchased with real money.
In the game, there are different types of loot boxes. Most of them are dedicated to weapons and gestures, although there are also very particular ones, such as the Mythic Card Crates, exclusively dedicated to obtaining mythic cards.
Box contents and prices vary depending on the type of box. Although loot boxes usually have all kinds of items and can cost different prices, there are two main types of loot boxes. Below, you will find a list of them and their characteristics (approximate, they vary in each box).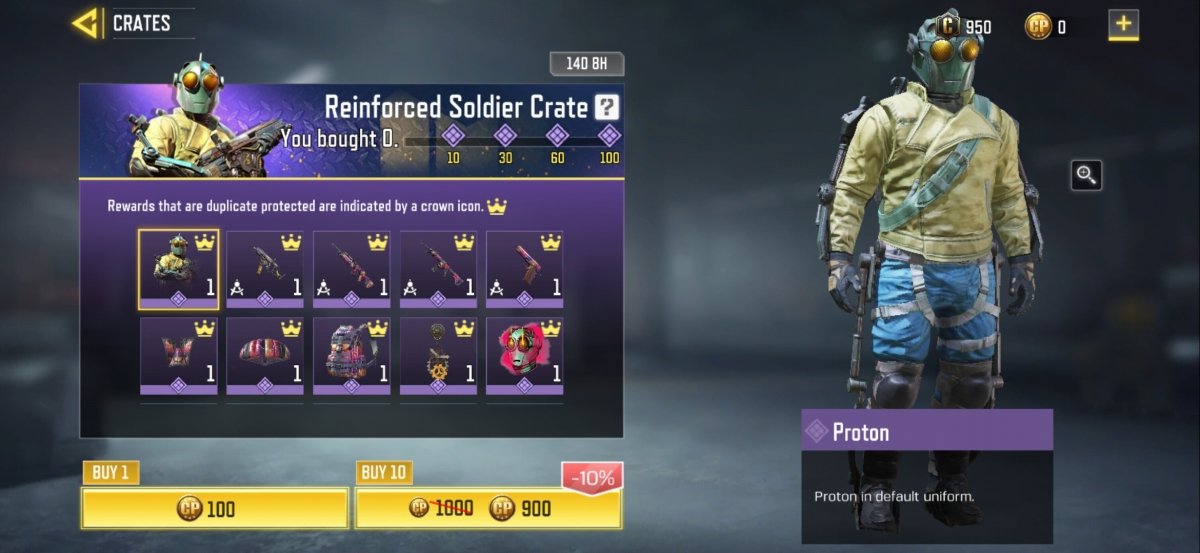 Content of a loot box
Seasonal Weapon Box
Price: 160 CP
Exceptional item: 4%
Rare item: 36%
Unusual object: 60%
Gesture Box
Price: 100 CP
Exceptional item: 2%
Rare item: 58%
Unusual object: 40%
As we have mentioned, some types of boxes may vary and appear or disappear over time. For example, there were the so-called Daily Boxes, available by watching an advertisement every day. These are now replaced by tokens to be used on the Lucky Draw.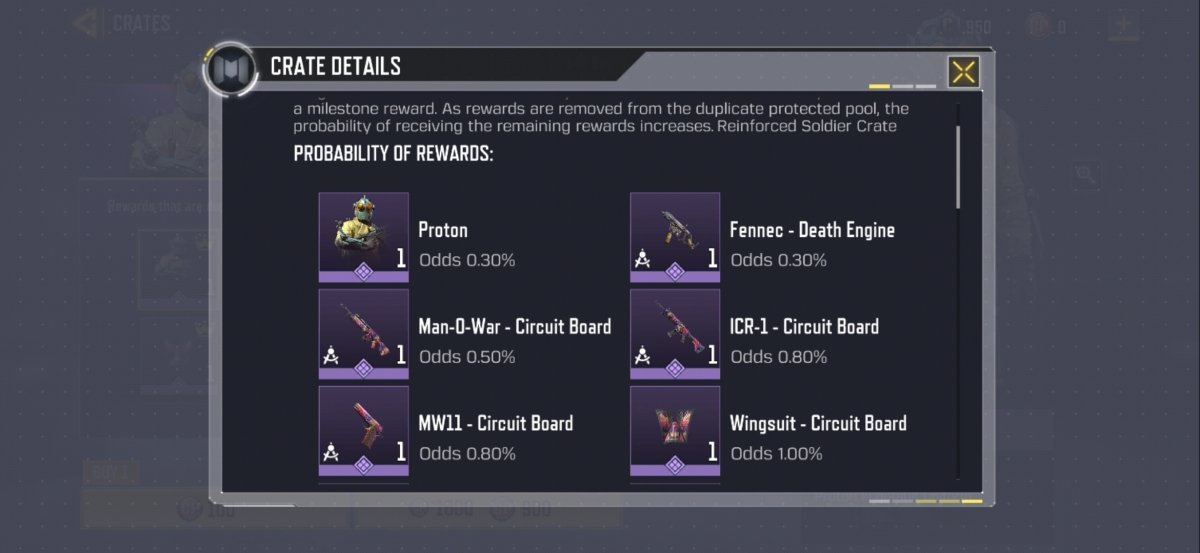 Odds of each item appearing in the loot box
Loot boxes can contain all kinds of digital items such as accessories, stickers, skins, camouflage for grenades, and so on. Without a doubt, the most difficult thing to find is a skin, which has a very low probability of appearing.
In the purchase screen of this type of box, it is possible to purchase a discount pack that includes 10 units, and thus, have more chances to get better items. In addition, in the box information, you can see what is the probability of getting one or another item.