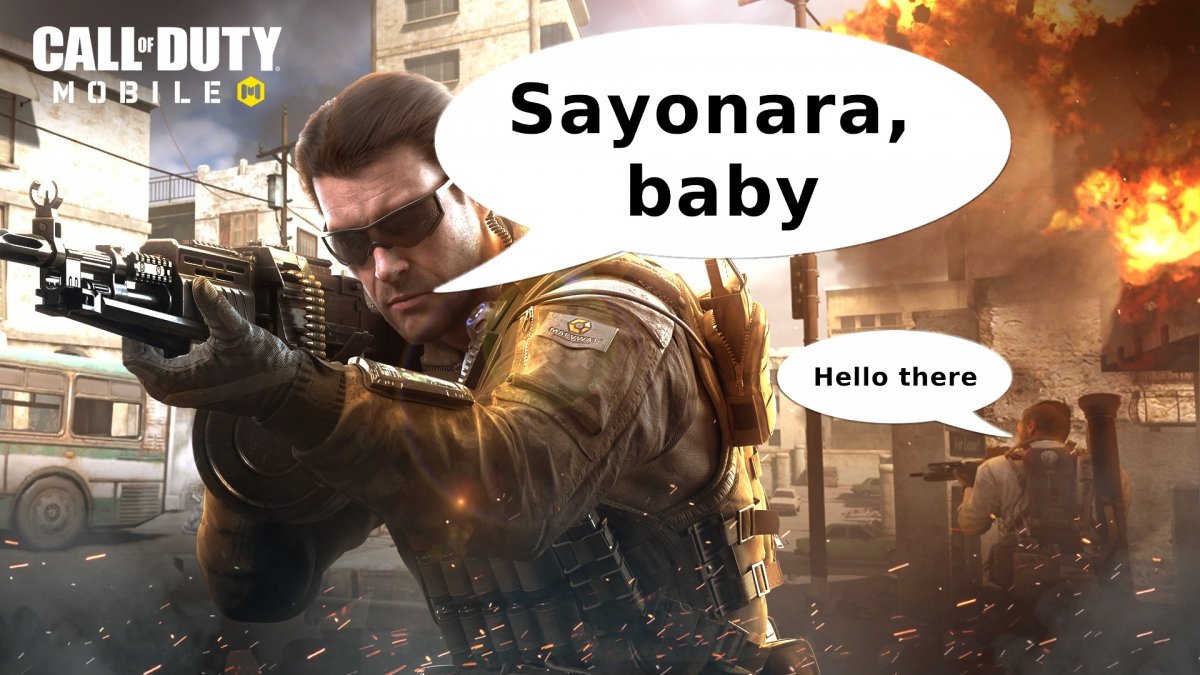 On paper, changing the language in COD Mobile is very simple. But if you want to change the language, it is most likely because you do not understand the language currently activated in the game, so it might be difficult for you to find this option. To make it easier for you, we show you capture by capture where you must click to change the language.
First, from the main menu, tap on the gear located at the top right of the screen.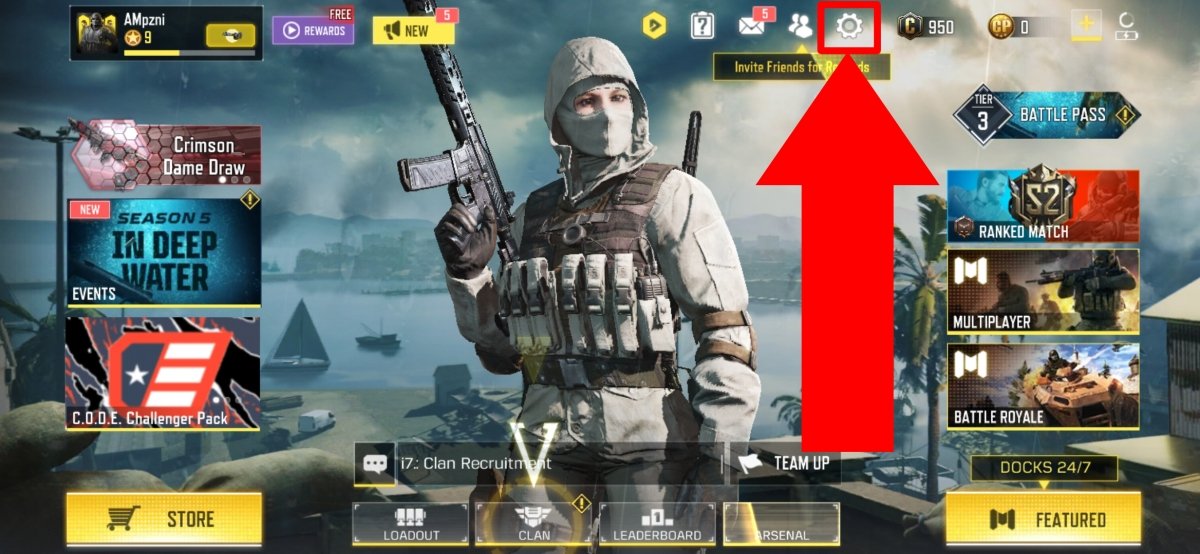 Tap on the gear-shaped icon
The game options menu will open. In the second menu line, where several buttons appear, you must tap on the seventh button from left to right. If the game is in English, as shown in our image, tap on the Language menu.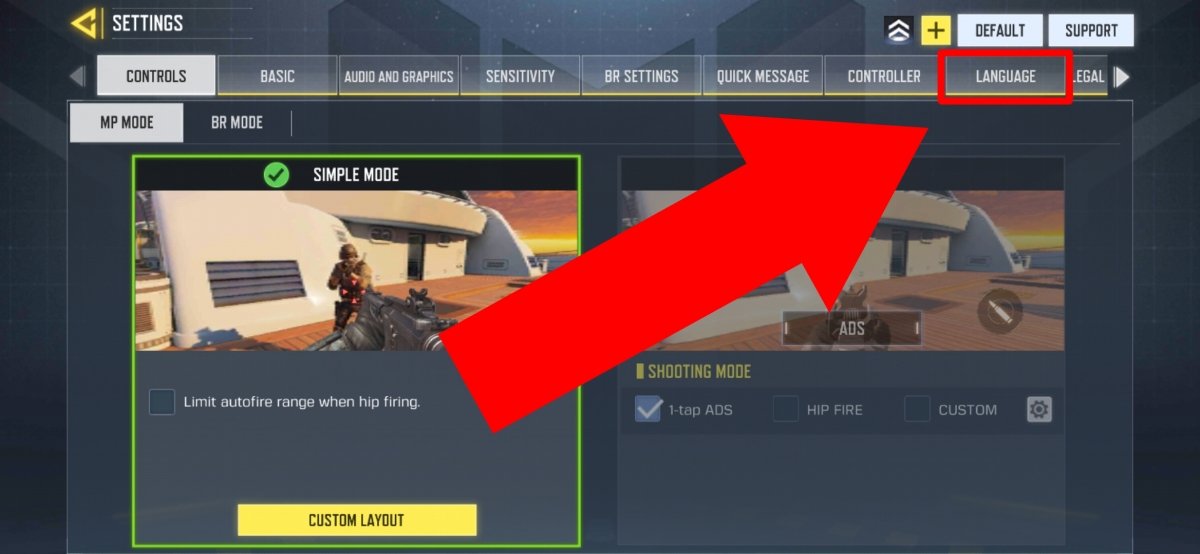 Tap on Language to go to the language menu
Now, you will see a list of all the languages the Activision game is available in. Tap on the one you wish to implement.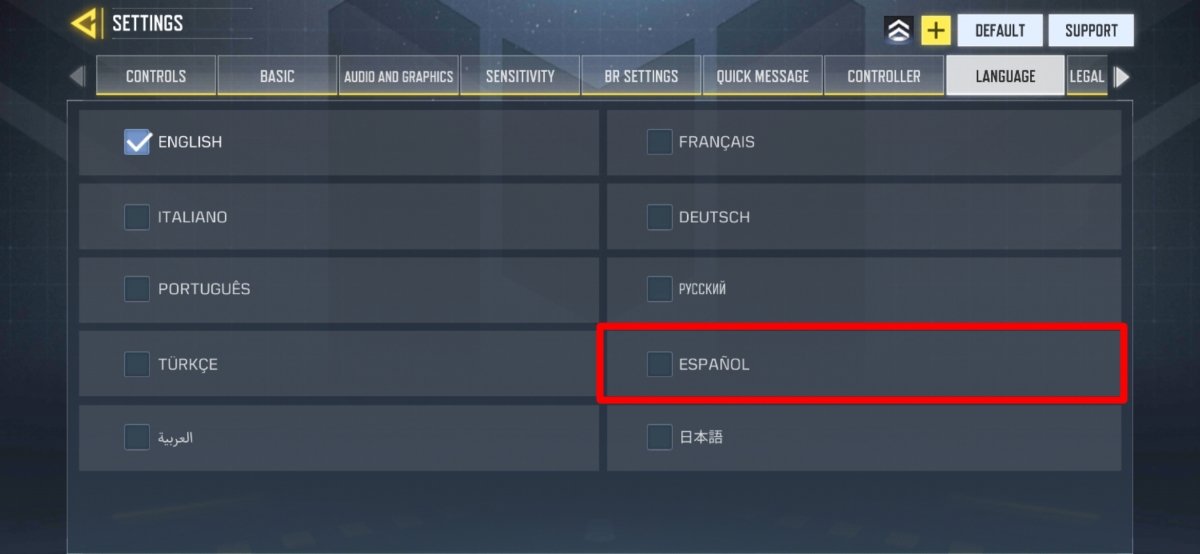 Select the language you wish to use in the game
Finally, a message appears informing you that you will need to log back into the game. Tap on the yellow button on the right, OK in the screenshot below.
Press OK to apply the changes and restart the game
COD Mobile will automatically restart and you may be asked again for username and password (it does not always ask for it), but it will do it in your language.
Is there any advantage to changing the language of the game?
Some players switch languages in competitive video games, such as COD Mobile, because many manuals and tips on the Internet use the English names of weapons and characters. This is not an in-game advantage itself, but it helps to become familiar with the most common vocabulary of this type of game.
On the other hand, if you play in a team, all your teammates must choose the same language to understand each other when you ask for one or another weapon.