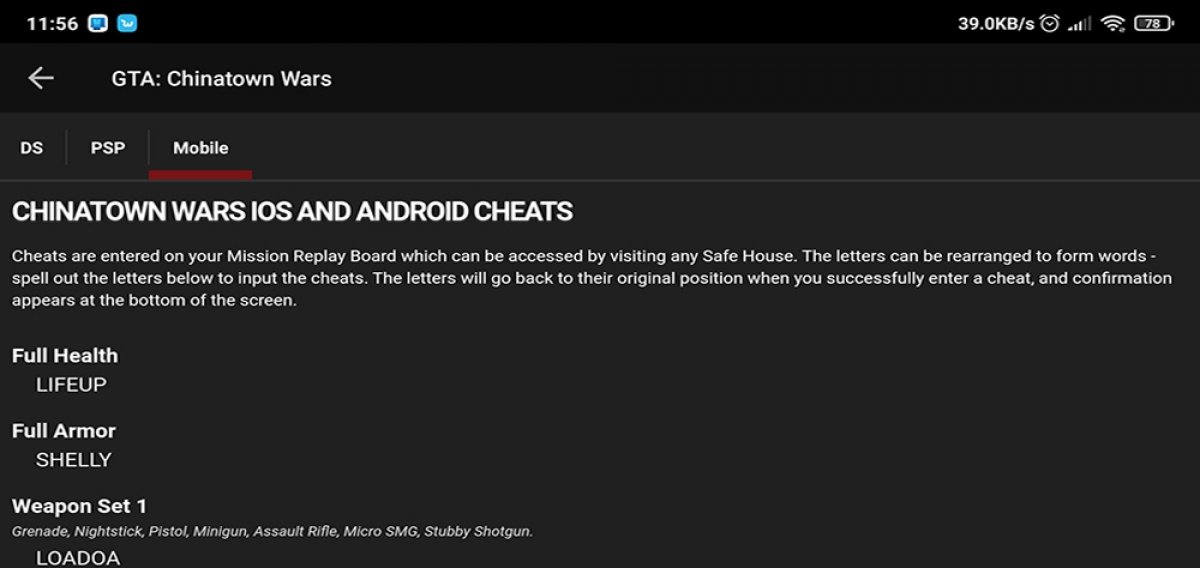 If we access the Cheats for GTA app, we can see that all GTA games are there, and as we access each one, we can navigate between the different devices where they are available. It is worth saying that, if we go into each of the games in the Android version, only GTA Chinatown supports cheats. For the rest of the games, the cheats are implemented for their major versions, i.e. for game consoles and PC.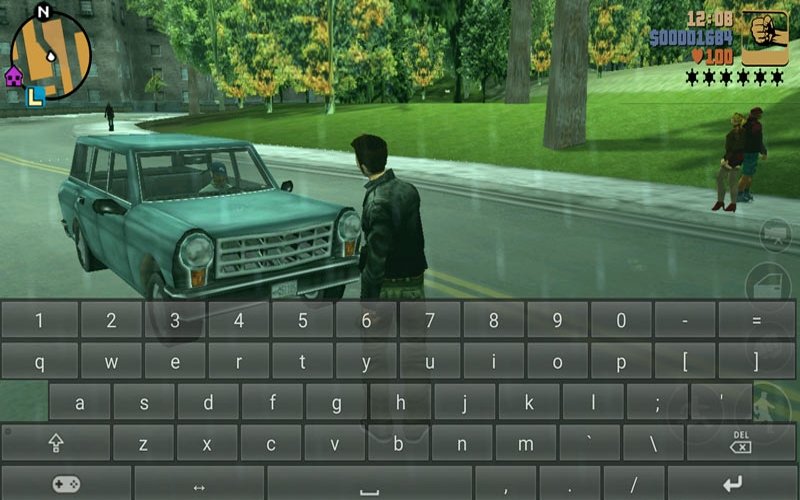 Virtual keyboard in GTA
The way to enter cheats will vary depending on the platform whether it is for PC, console, or mobile device:
For PC, we must introduce some codes at any time of the game, it will not even be necessary to pause the game to be able to use the cheats. Remember to save before using the cheats, as some of them cannot be deactivated and could mess up the game.
For consoles such as PlayStation, Xbox, or GameBoy Advance, each one has a different sequence of buttons on the controllers to enter each cheat.
In the case of GTA Chinatown Wars, developed entirely for mobile devices, whether smartphone or tablet, we must enter the codes that are indicated on the board to replay missions. In this way, we will get the cheats we want such as health, armor, weapons, and more.
There is a way to be able to enter cheats in those games that are not native to Android but have been ported to it and that is by using a smartphone or tablet that supports USB OGT and having a keyboard, either USB or Bluetooth, connected to the mobile device. Another way is through a virtual keyboard, with applications such as GamePad, so that codes can be typed in during the game.
As we can see, the Cheats for GTA application offers the advantage of being able to consult any cheat in the palm of our hand, without the need to search the internet, so we have it all saved in one place. Also, it is a very intuitive, ad-free, and easy-to-use application.