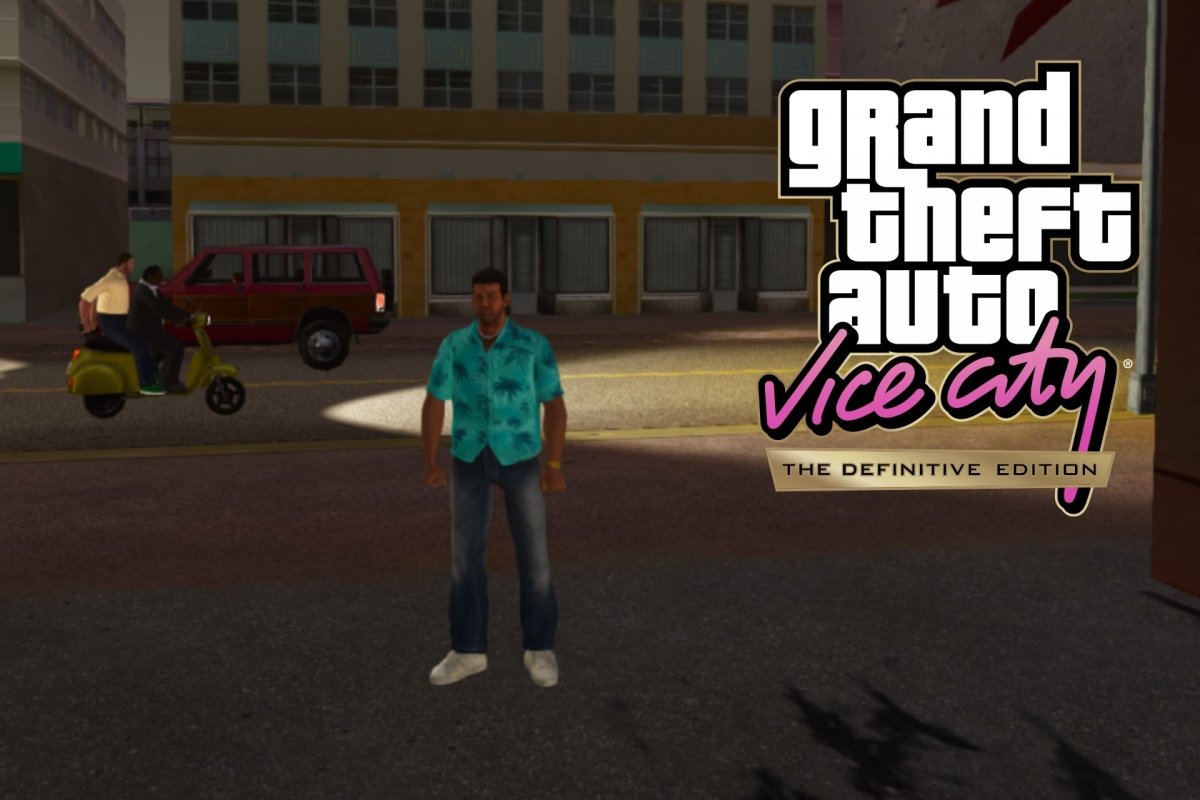 The Cheats for GTA application collects all the cheats available for the different games created by the company Rockstar Games. While it is true that most of the games are already available for our smartphone or tablet, not all the cheats are valid for the Android operating system, but with a few simple tips, we can use them. One of these Android games is GTA Vice City, initially released for PC and consoles and repurposed for mobile devices.
So that we can use cheats in GTA Vice City, the Cheats for GTA app explains how we must have configured our mobile device, whether smartphone or tablet:
We must have a smartphone or tablet that supports USB OGT and has a keyboard, either USB or Bluetooth, connected to the mobile device. This way, we will have a physical keyboard in which it will be easier to enter cheats.
Using a virtual keyboard, with applications such as GamePad, to be able to type in the codes. During the game, having one of these applications open, a keyboard will be displayed to enter the codes we need.
Therefore, all you need to do is directly type in the corresponding code. Among the cheats that we can find are the following:
Health
Health to the max: ASPIRINE
Full armoring: PRECIOUSPROTECTION
Suicide: ICANTTAKEITANYMORE
Weapons
Heavy Weapons Pack: NUTTERTOOLS
Pack of light weapons: THUGSTOOLS
Medium Weapons Pack: PROFESSIONALTOOLS
Vehicles
Combat tank (Rhino): PANZER
Golf cart (Caddy): BETTERTHANWALKING
Hotring Racer (racing car): GETTHEREVERYFASTINDEED
Hotring Racer (V2): GETTHEREAMAZINGLYFAST
Hearses (Romeo): THELASTRIDE
Sabre Turbo (sports car): GETTHEREFAST
Garbage truck: RUBBISHCAR
Limousine: ROCKANDROLLCAR
Bloodring Banger: TRAVELINSTYLE
Bloodring Banger (V2): GETTHEREQUICKLY
Explode all cars: BIGBANG
Perfect driving. Maximum turns and cars can jump: GRIPISEVERYTHING
Invisible cars: WHEELSAREALLINEED
Ships can fly: AIRSHIP
Flying cars: COMEFLYWITHME
Cars float and go on water: SEAWAYS
Huge wheels: LOADSOFLITTLETHINGS
Aggressive drivers: MIAMITRAFFIC
Black traffic: IWANTITPAINTEDBLACK
Pink traffic: AHAIRDRESSERSCAR
All traffic lights green: GREENLIGHT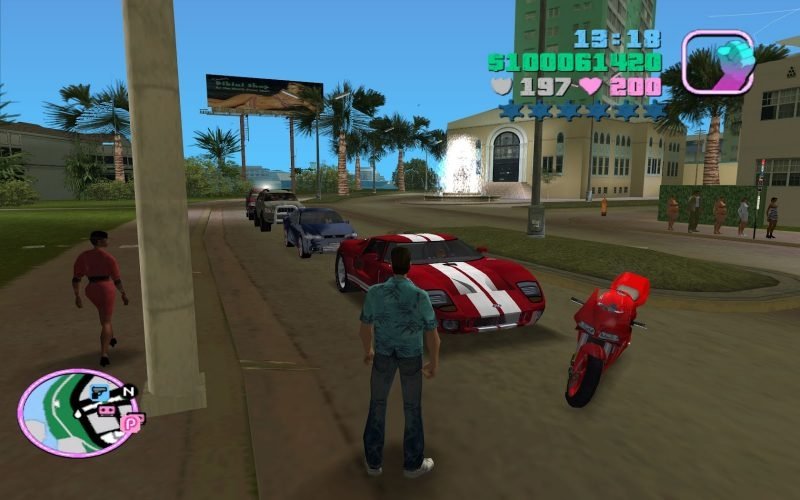 Cheats available for GTA Vice City
Weather
Rainy and stormy: CATSANDDOGS
Sunny: ALOVELYDAY
The clock is ticking faster: LIFEISPASSINGMEBY
With a few clouds: APLEASANTDAY
With many clouds: ABITDRIEG
Very foggy: CANTSEEATHING
Resize the moon: Shoot the moon with the sniper rifle.
Characters
Change the clothes and appearance of Tommy: STILLLIKEDRESSINGUP
Tommy gets fatter: DEEPFRIEDMARSBARS
Tommy becomes slim, (skinny arms and legs): PROGRAMMER
Tommy starts smoking: CERTAINDEATH
Play as Hilary King: LOOKLIKEHILARY
Play as Lance Vance: LOOKLIKELANCE
Play as Dick, the Love Fist bass player: WELOVEOURDICK
Play as Ken Rosenberg: MYSONISALAWYER
Play as Jezz Torrent, the lead singer of the Love Fist: ROCKANDROLLMAN
Play as Candy Suxxx: IWANTBIGTITS
Play as Mercedes: FOXYLITTLETHING
Play as Phil Cassidy: ONEARMEDBANDIT
Play as Ricardo Diaz: CHEATSHAVEBEENCRACKED
Play as Sonny Forelli: IDONTHAVETHEMONEYSONNY
Others
Remove the search level: LEAVEMEALONE
Women chase you and attack your enemies: FANNYMAGNET
Raise the search level to 2 stars: YOUWONTTAKEMEALIVE
Appear in the news (Requires over 4 stars): CHASESTAT
Gangsters are girls: CHICKSWITHGUNS
Armed pedestrians: OURGODGIVENRIGHTTOBEARARMS
Women take a ride in the vehicle you drive: HOPINGIRL
Aggressive pedestrians: NOBODYLIKESME
Pedestrian riot, chaos mode: FIGHTFIGHTFIGHTFIGHT
Fast camera: ONSPEED
Slow-motion: BOOOOOORING
As we have seen, there are a lot of cheats to improve our user experience in GTA Vice City.