One of the biggest new features at Disney+ Day 2021 was the availability of watching some films from the Marvel Cinematic Universe in IMAX Enhanced format.
What is IMAX Enhanced
It is a format that involves an enlarged aspect ratio, thus removing the black bands that usually appear on the TV. In most movies, the image is displayed in widescreen format, without occupying the entire screen space. On the other hand, if we choose the IMAX Enhanced format, the enlarged aspect ratio will be 190:1. It means that we can view up to 26% more of the original image. In most movies, this format is only available in some action scenes. Only the films Avengers: Infinity War and Endgame use the extended format throughout the film.
It is not necessary to have a special screen to watch movies in this format. Any Disney+ compatible device will let you use it. And we do not need to do anything special either, as the IMAX Enhanced format will be displayed automatically. But for the die-hard purists, there is the possibility of enjoying the films in the previous format.
How IMAX Enhanced works
To get access to the movies in this format, select the magnifying glass icon at the bottom of the Disney+ app.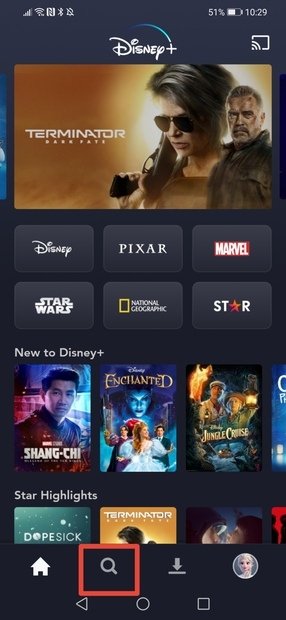 Press on the magnifying glass
In the menu that will be displayed, select Movies.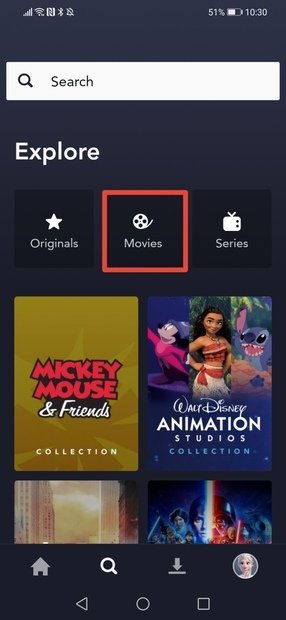 Select Movies
Select from the menu to see the genres you will find at the top.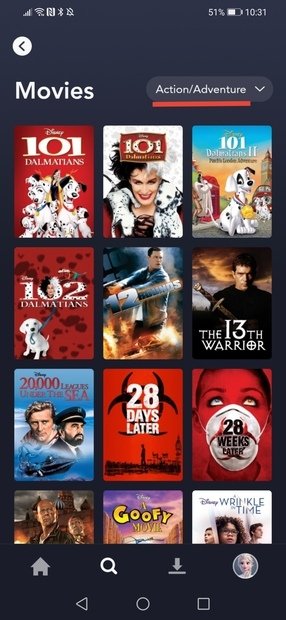 Open the genre menu
From the list, choose IMAX Enhanced.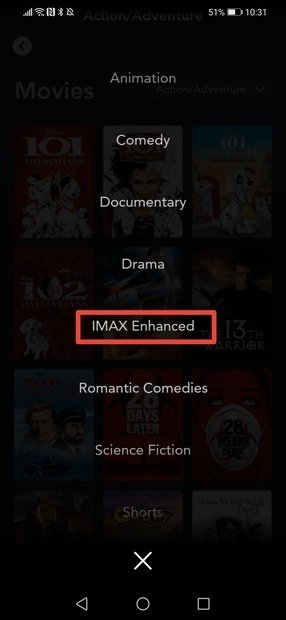 Choose Imax Enhanced
Then, choose the movie you want to watch. If you select Play, it will automatically play in IMAX Enhanced format.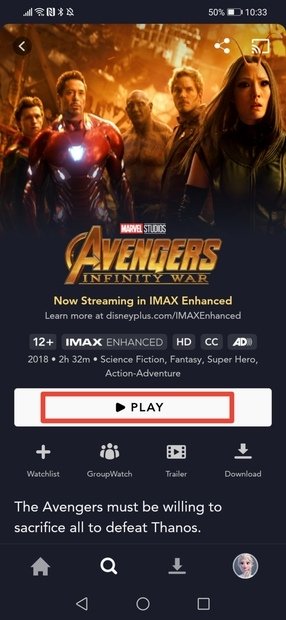 Press Play
If you want to choose the version, go to Versions at the bottom.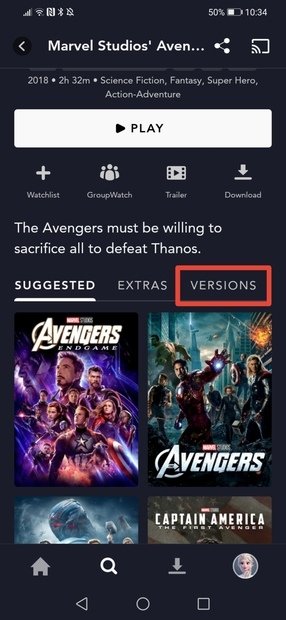 Go to Versions
There, you will find the two versions, both in the new format and in the traditional one. Choose the one you prefer, sit back, and start enjoying the movie.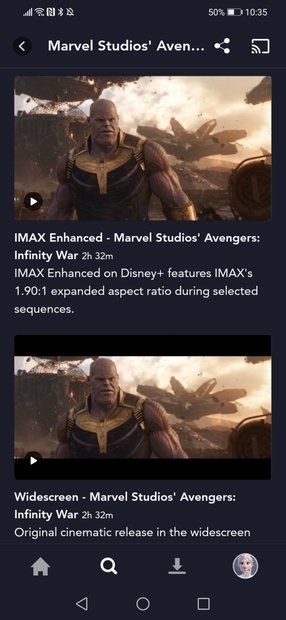 Choose the version
At the moment, we can only find thirteen films in this format in the Disney+ catalog, all of them belonging to the Marvel universe. But it is likely that as time goes by, there will be more movies with this format in the catalog of the streaming application.