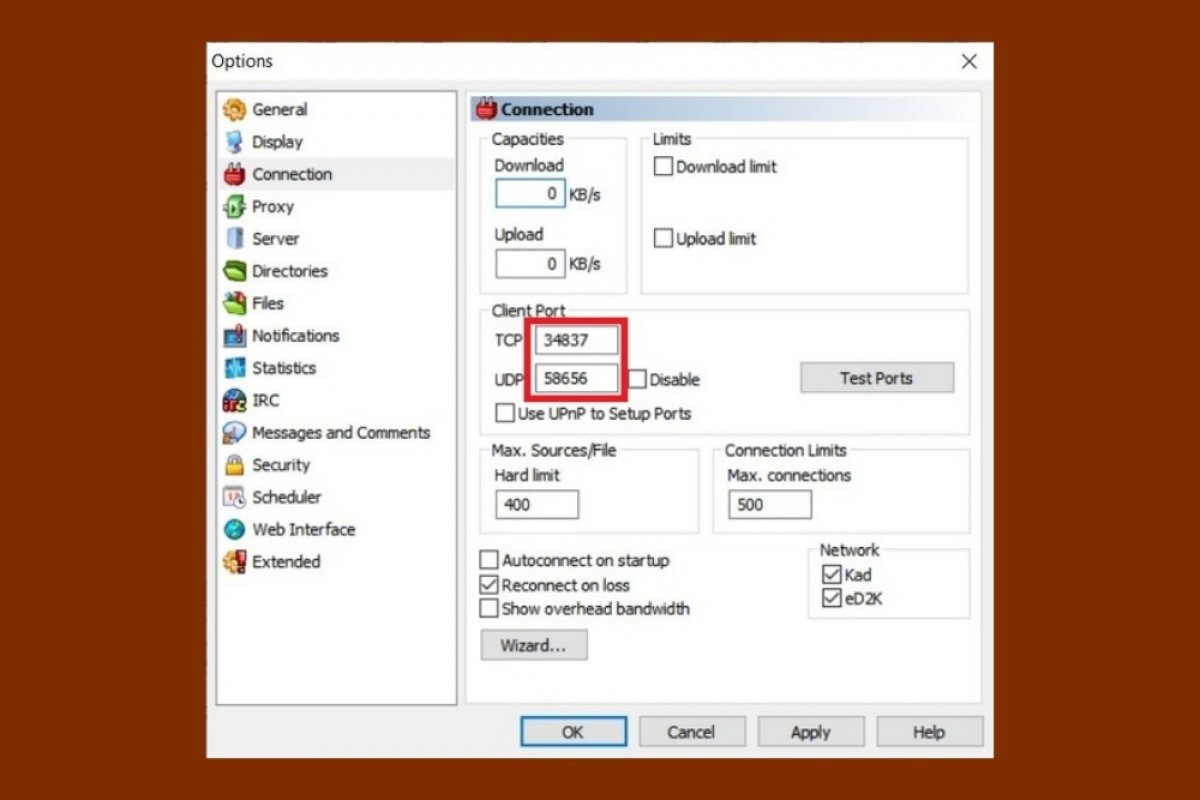 Before using eMule, one of the mandatory tasks you must perform is to open the ports used by this application in your router. However, note that the steps to follow may vary depending on the brand and model of your device. However, these guidelines will show you how to successfully complete the process in your case. It is also important that you know beforehand the ports that eMule is using. To do so, click on Options.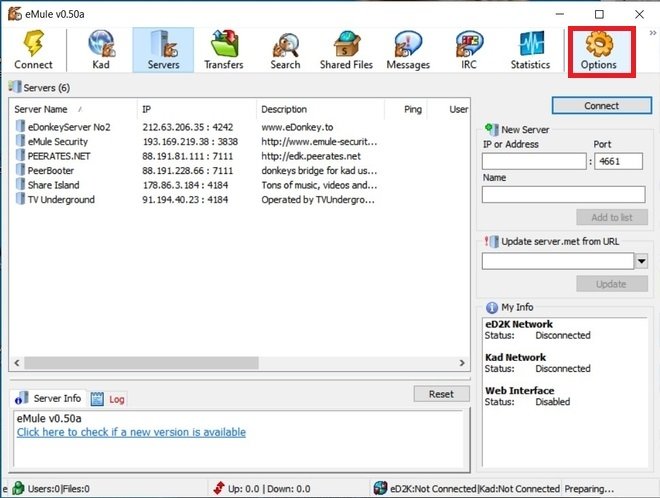 Open eMule's settings
Next, open the Connection section. Write down the number of the ports or copy them into an empty document.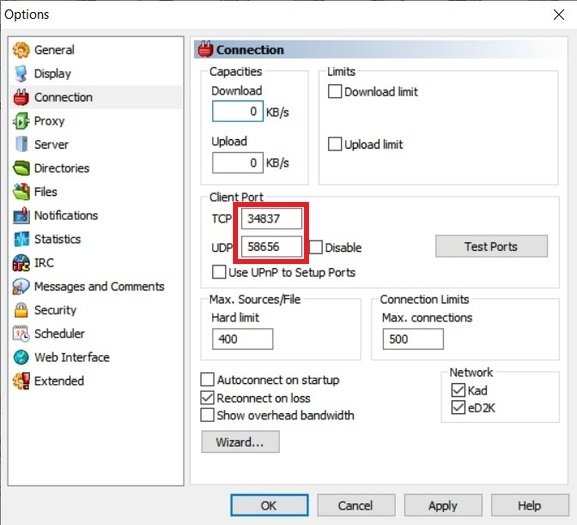 Check the ports
Now, go to the address 192.168.1.1 in your browser. Keep in mind that this address may vary depending on the brand and model of your router. This information can be found in the router user's manual. Next, enter the username and password to access the device's administration panel.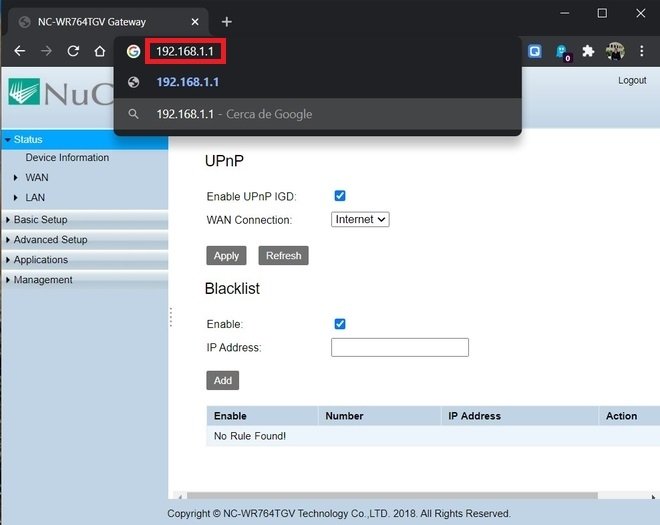 Access the router configuration
Look for the Port Triggering section or similar.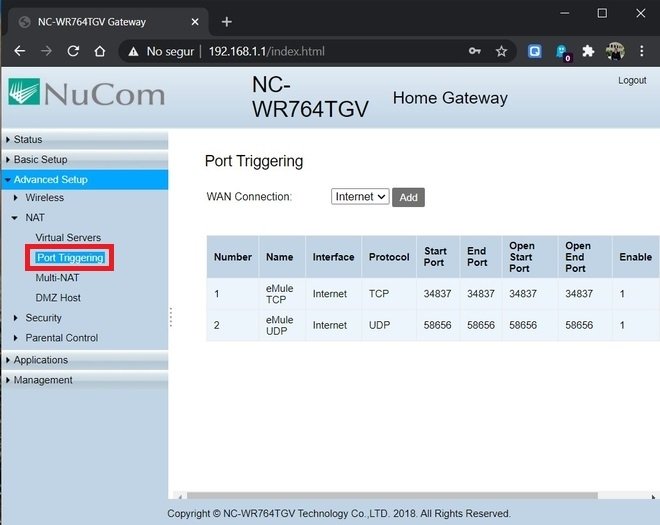 Section to open ports
To add a new port to the list, use the Add button.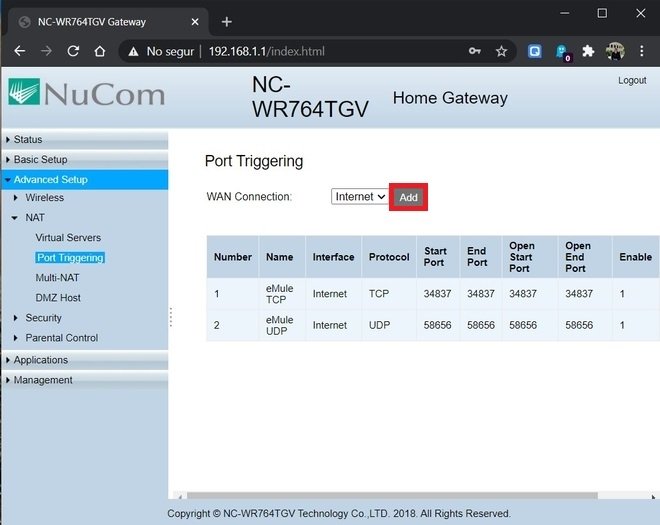 Add a new port
Since you only need to open a particular port, simply type the number of the TCP port you copied from eMule's configuration section. You must do this in the Start Port, End Port, Open Start Port, and Open End Port fields. Use the Name field to set a name.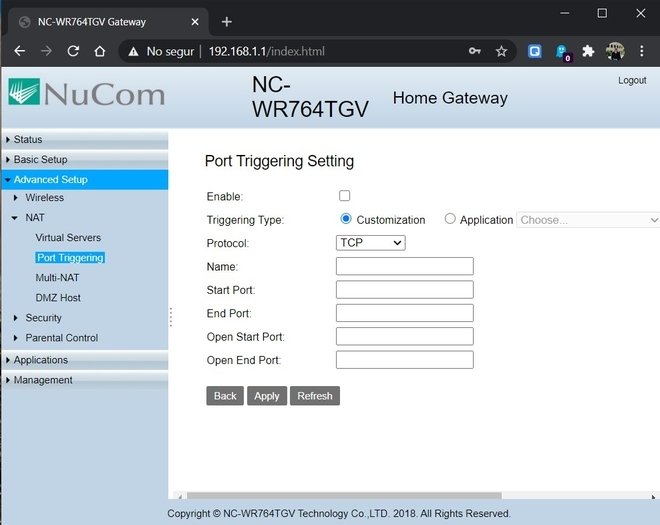 Open a TCP port
Once you have finished, use Apply to save the changes.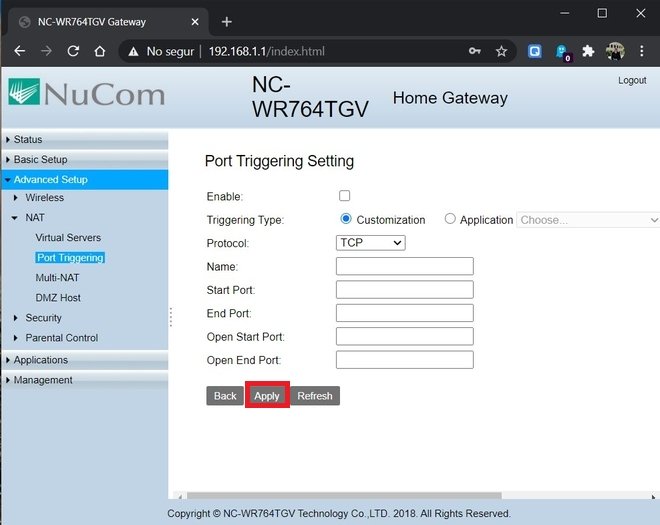 Confirm the changes
After that, click on Add again and choose UDP from the drop-down menu.
Open a UDP port
Copy the second number you got from eMule, following the instructions above. Do not forget to fill in the Name field. Now, use Apply to save changes.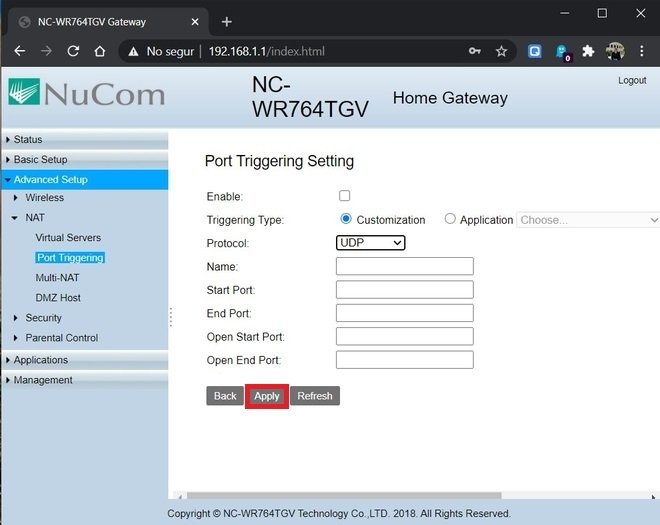 Apply changes once again
By doing so, the ports used by eMule will be opened. Now, you can enjoy a better connection and faster downloads.