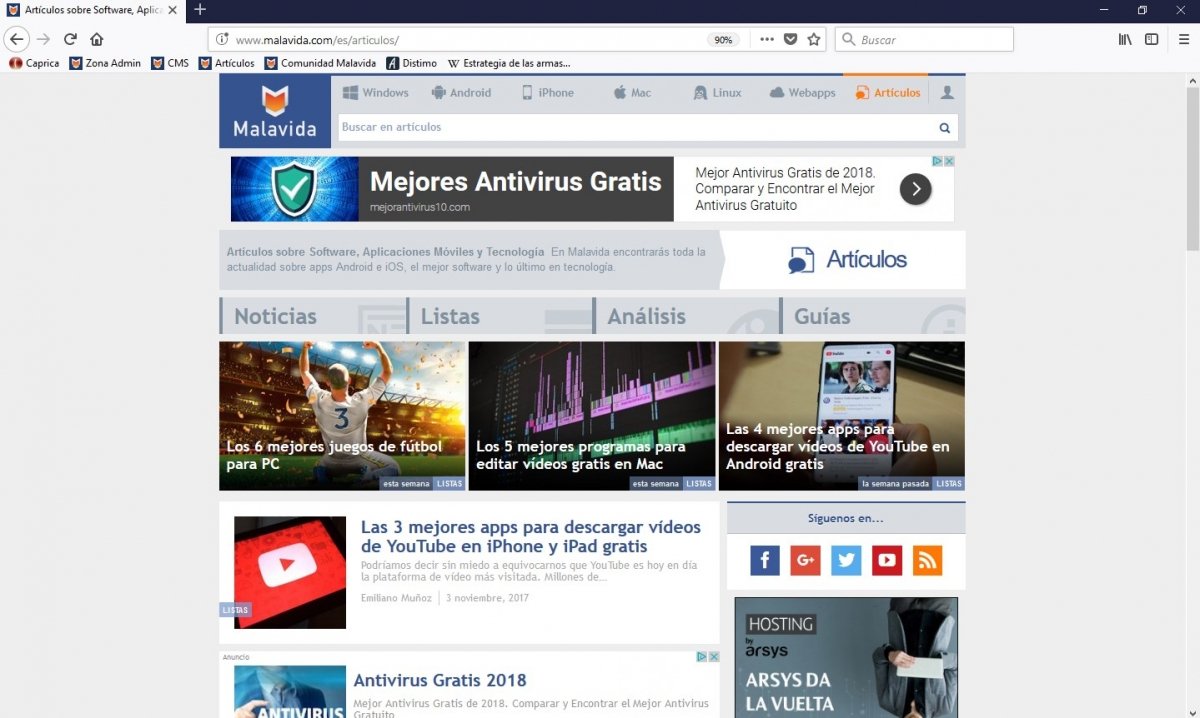 Firefox Quantum is the name given to the latest overhaul of the Mozilla Firefox browser. It's the next generation of one of the most popular web browsers in the world that has renovated some of the most sensitive aspects of its development to offer us, above all, a greater speed and performance.
These are the main features that differentiate it from previous Firefox developments and that turn it into a brand new browser:
New rendering engine called Servo that has been designed to work in parallel. It makes the most of all the cores of the CPU's process to lessen the consumption of resources when working with several tabs open at the same time.
Similarly to Chrome, the tabs now behave as independent processes, therefore, optimizing their management.
The interface has been renovated, leading to simplified menus with an improved organization. Furthermore, they can also be customized, being able to modify certain visual parameters and reorganize buttons, bars, and other elements.
The extensions, a concept that has allowed Firefox to expand its functions and gain plenty of popularity amongst users, have also evolved towards a new management process that turns out to be much smoother.
Privacy is a concept that's on everyone's mind at present. That's why Firefox Quantum has incorporated a new technology developed by Mozilla, called Tracking Protection, that blocks petitions from domains that monitor the user's web activities. Not only does this improve the user's privacy but it also increases the speed as fewer elements have to be loaded.
With all these changes made to the new Firefox, Mozilla intends to become the most popular web browser in the world, ahead of Google Chrome.