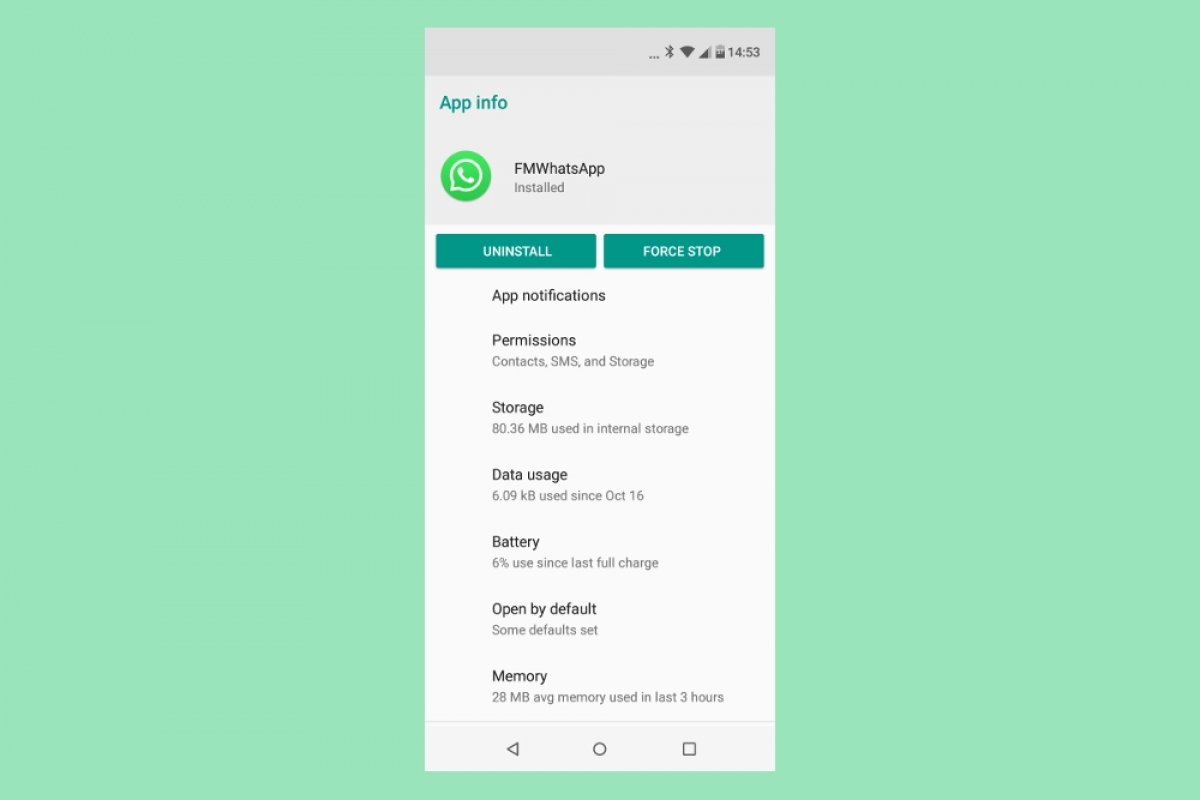 To be able to install the application, we have to follow these steps:
Step 1: in the first place, you have to go to the Settings menu of your Android and authorize the installation of applications from unknown sources. That's necessary to be able to install an APK from a place other than Google Play, as is this case. Remember that FMWhatsApp and other MODs of the likes WhatsApp Plus or GBWhatsApp can't be found in the official Android marketplace.
Step 2: you've now got to go to WhatsApp to create backup of your conversations, unless you're not too worried about losing them.
Step 3: go to your Android's Settings and search for the applications manager to uninstall WhatsApp. This is necessary because, otherwise, our operating system will detect them as duplicate apps.
Step 4: go to FMWhatsApp's datasheet on Malavida and click on the green Download button. Follow all the steps until the APK has downloaded to your device.
Step 5: proceed to the installation of FMWhatsApp from the notifications tray or from your download folder.
Step 6: follow the installation instructions, and once completed, register your phone number and restore the chats you saved in your backup.
However, if you want to uninstall FMWhatsApp, this is what you have to do:
Step 1: make a backup of your conversations so as not to lose them.
Step 2: go to the Settings menu on your Android device and open the applications manager.
Step 3: remove the application just like you would with any other app you may want to delete from your phone.