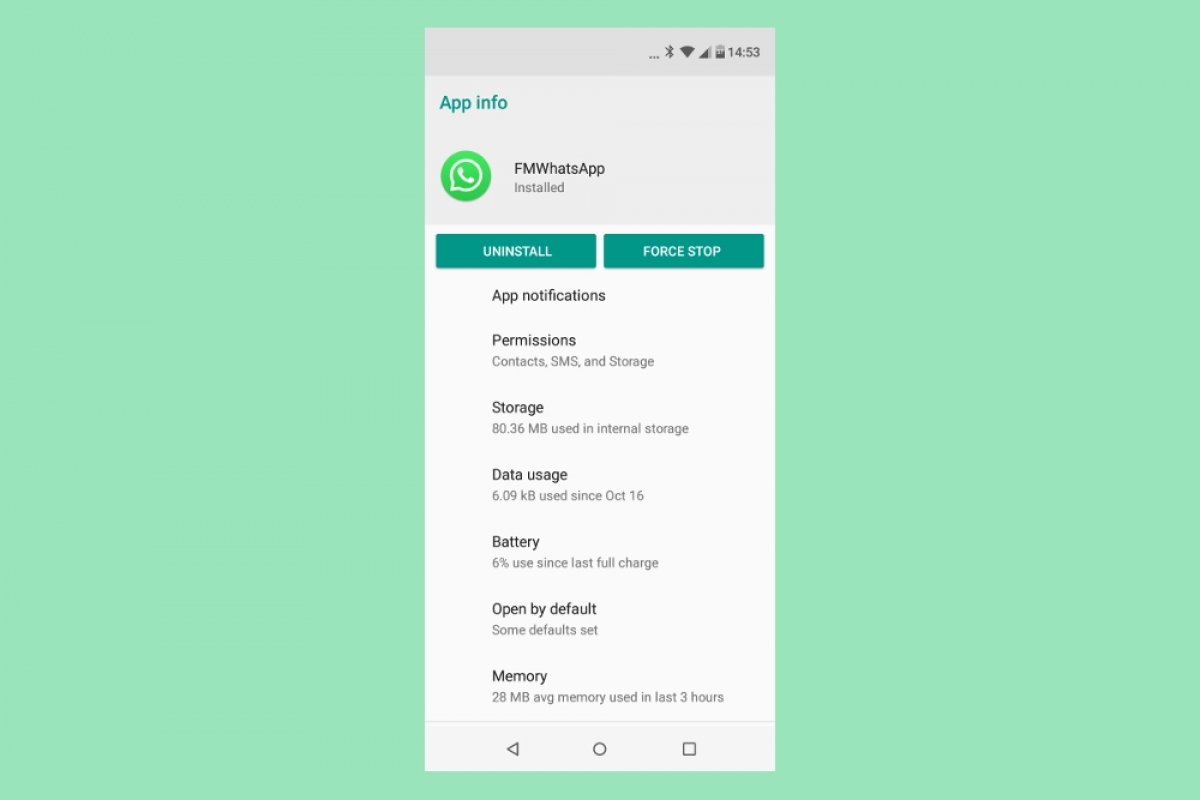 Below, we will show you how you can install FMWhatsApp on your Android device, and also how you can uninstall the app if you decide to remove it.
How to install FMWhatsApp
The process to install the application will variate depending on your Android version. For older versions, you will first have to allow the installation of apps from unknown sources. For newer versions, you will need to grant permission to the explorer you use to download the APK to your mobile. Click on the green Download button at the end of this guide, the required APK will be saved in your download folder.
Once you have the file, open it. You can do this in many ways, either from the notification you will receive once the download is complete, or by visiting the download folder and clicking the file.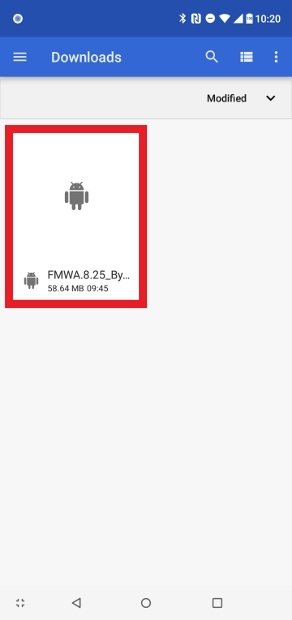 Find and open the downloaded APK
When the installation process starts, click on Install in the lower right corner of the screen.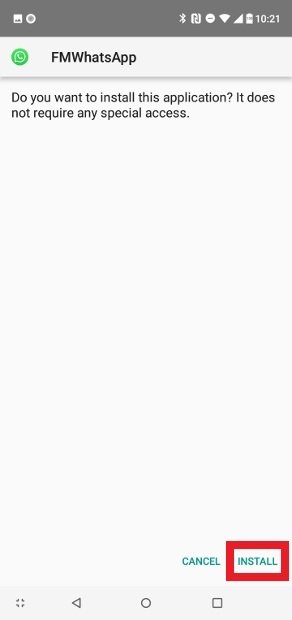 Press Install
Once the process is complete, you can open the app directly from here.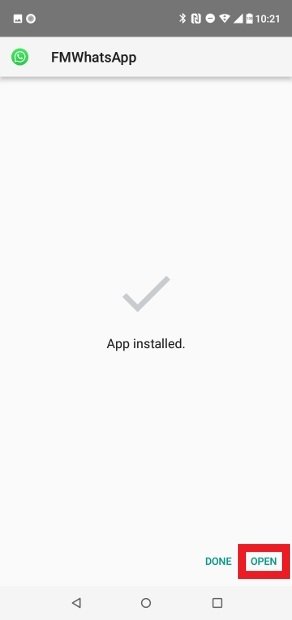 Press Open to open the app
Press the green Agree & Continue button.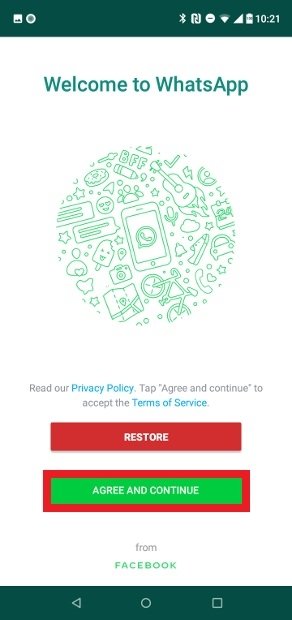 Press the green Agree & Continue button
Then, proceed with the phone number verification. First type your phone number.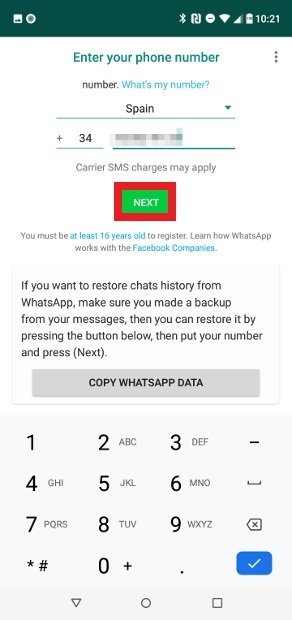 Verify your phone number
Confirm that the number you have entered is correct.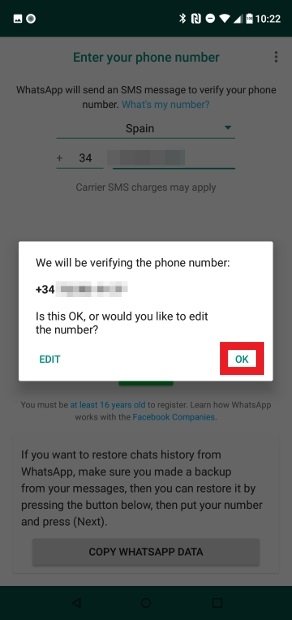 Confirm that the number is correct
The app will ask you for permission to read the SMS so that it can detect the verification code as soon as you receive it. It is up to you.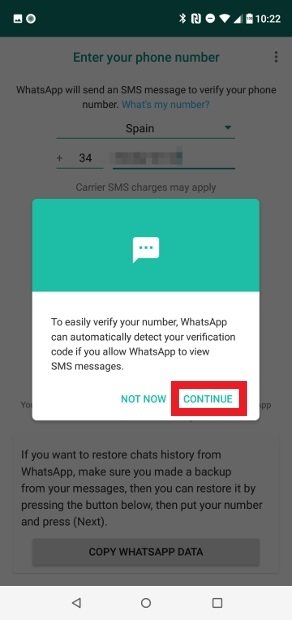 You can give the app permission to read SMS
Once you have accepted, you will have to confirm the permission in the pop-up window.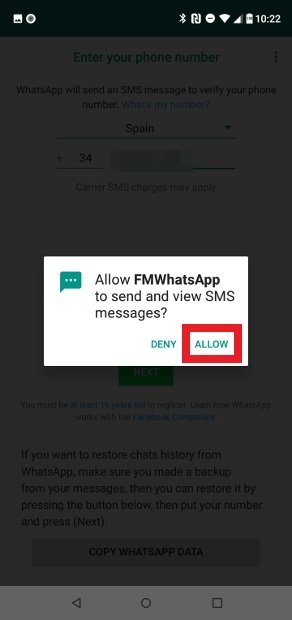 Confirm the reading permission
Enter the six-digit verification code you received.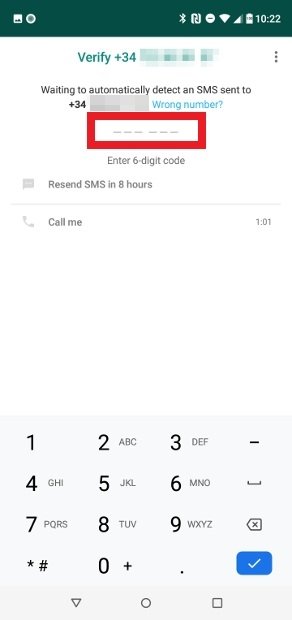 Enter the verification code
Upload a picture and name for your user profile.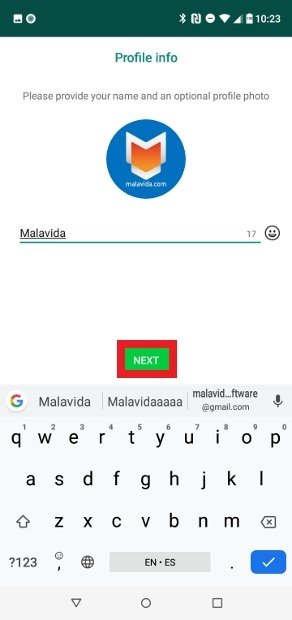 Create your user profile
The first thing you will see when getting to the app home screen is the changelog with the latest version changes. Press Close.
Welcome changelog
Now, you are on the main screen of FMWhatsApp and can start chatting with your contacts.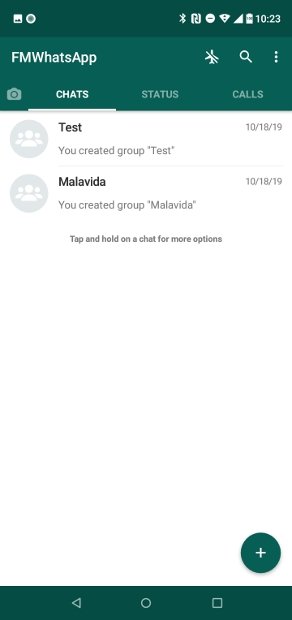 FMWhatsApp installed
How to uninstall FMWhatsApp
If you want to uninstall the FMWhatsApp, go to the Android settings and locate the Apps & Notifications option.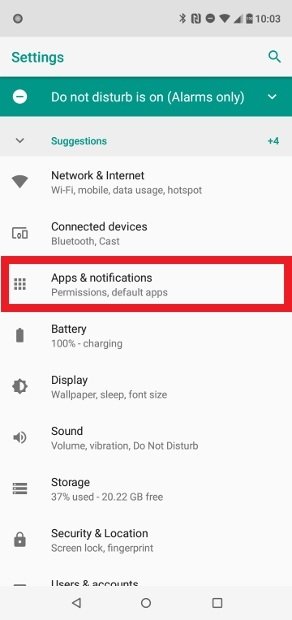 Access the applications section
In the new window, click on App info.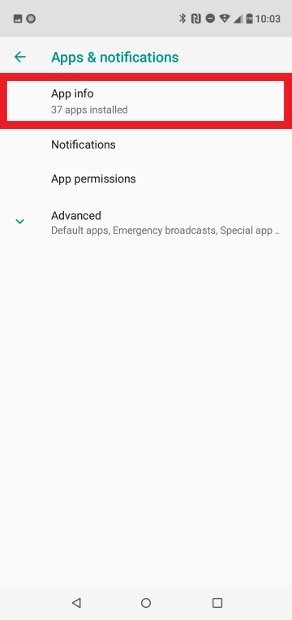 Press App info
Find FMWhatsApp on the list and click it.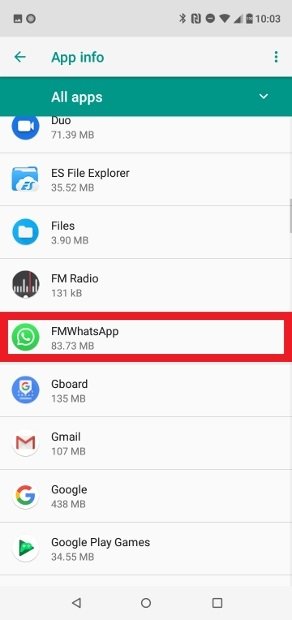 Locate FMWhatsApp on the list
Click on the Uninstall button.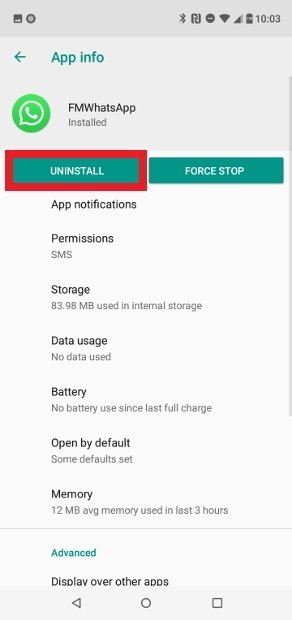 Press the Uninstall button
Alternatively, you can look for the app icon in your app menu, press and hold it for a few seconds and enter App info in the pop-up menu.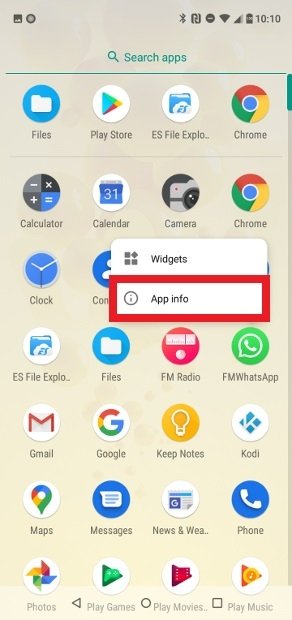 Access to the App info menu from the app's icon
Click on the Uninstall button.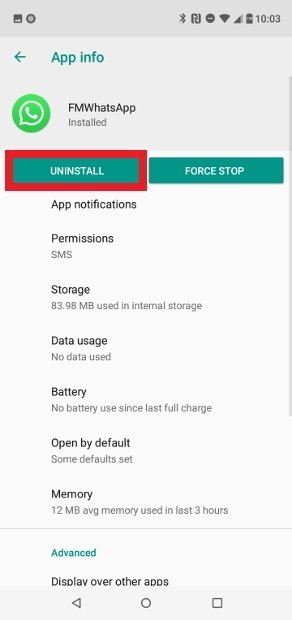 Press the Uninstall button
Using this method, you can uninstall the app, but there might be related files left in the system folders. It is highly recommended that you use a file browser to delete any remaining files on your Android device.