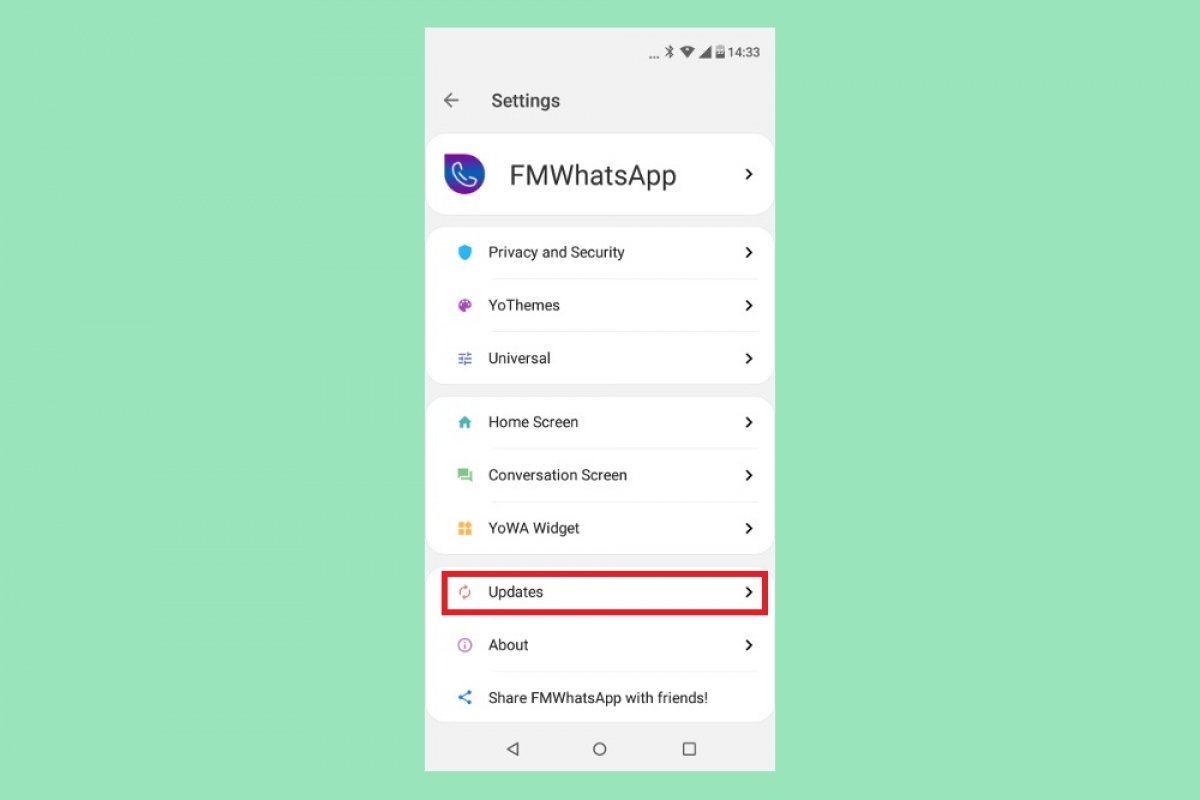 The best option available to update FMWhatsApp is to visit Malavida and check if there's a new version or not. If there is, you'll have to carry out the following process to be able to update the application:
Step 1: create a backup of your conversations on FMWhatsApp (unless you're not too worried about losing them).
Step 2: now you have to go to the applications manager of your Android, which you can find in the Settings menu, and from there uninstall the application.
Step 3: now visit FMWhatsApp's datasheet on Malavida and download the APK of the latest version of the program to proceed to its installation.
Step 4: you can now restore the backup of your chats that you created previously.
The reason why we have to update the application manually is that it's not subject to Google Play Services as we can't download it from the official Android marketplace managed by Google. It's the usual way to proceed with any application that uses the source code of another app without authorization, as is the case of all WhatsApp MODs.
WhatsApp is the most popular and used instant messaging and chat app in the world but its developers are reluctant to introduce certain changes and improvements demanded by its users, as is the case of customizing the interface with new themes or text fonts. Other highly appreciated functions by the users of these MODs, such as FMWhatspp, WhatsApp Plus or GBWhatsApp are their privacy management options, with many more functions than the original app.