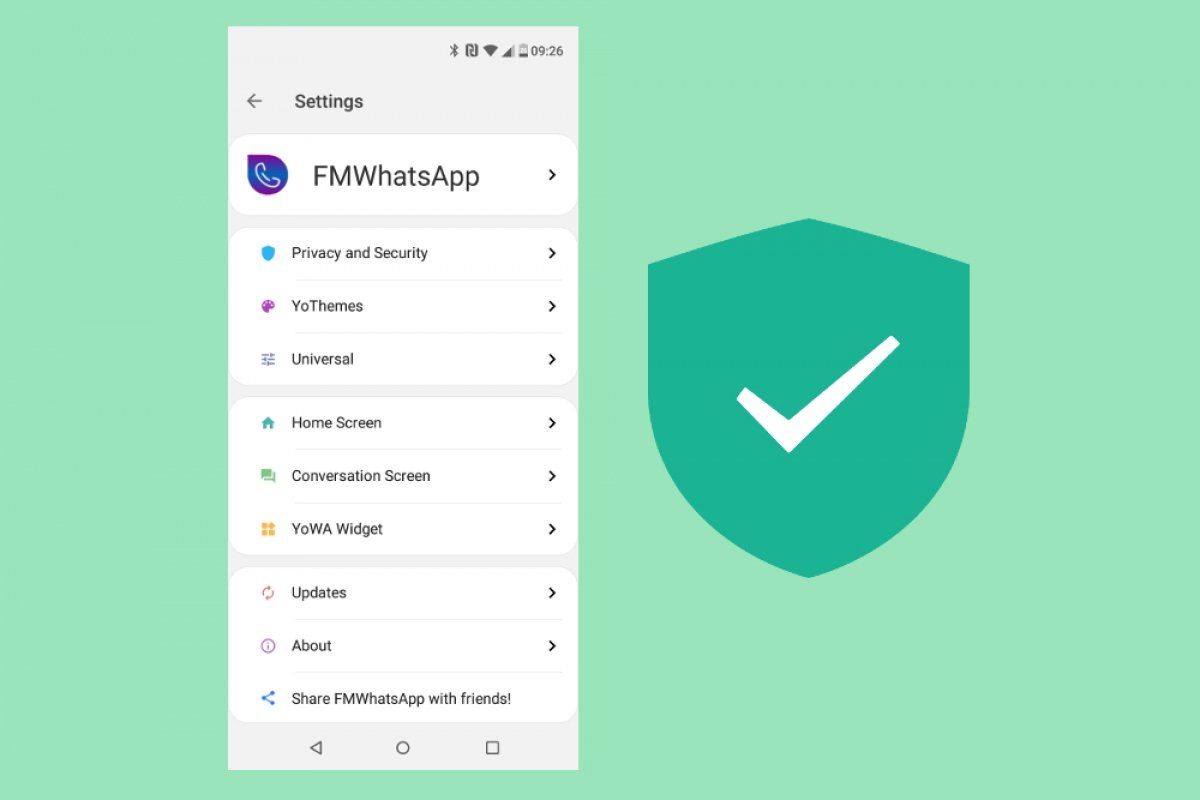 We can say that it's a safe application but we always have to careful with unofficial developments for obvious reasons, including the following:
In terms of malware: it's true that, to the date, there's no news about FMWhatsApp distributing any kind of virus or malicious software that could jeopardize our Android and the information thereby stored. But that doesn't mean that it can't happen… in any case, you can download the APK from Malavida without any worries as all our files are verified to be downloaded with total safety.
Data and privacy issues: this issue is slightly more complicated. On the one hand, our communications are managed through WhatsApp's servers, therefore, we shouldn't believe in anyone spying on us other than the NSA or some kind of Russian hacker. However, with a MOD we don't really know if all that information is being diverted to another place… or maybe our conversations can be accessed remotely from another device.
WhatsApp bans: some time ago, WhatsApp Messenger Inc. decided to go against the MODs of its instant messaging application by banning from the service all users that had one. Then these MODs started to implement anti-ban systems. In any case, and although they still incorporate these measures, it looks like the company has become more relaxed about its policy to allow the use of these developments. However, that doesn't mean that in the near future they won't take this issue seriously once again and start kicking out users who have decided to ditch the official app for a MOD.