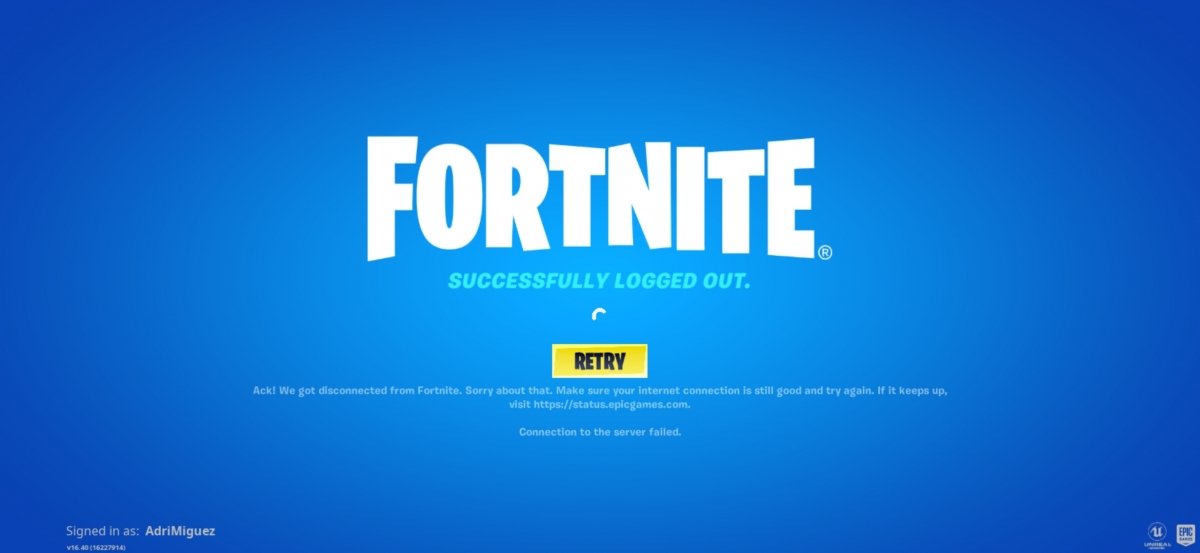 In general, the issues that affect the functioning and performance of Fortnite are usually the following, and these are the possible fixes:
Server connection: it's usually the most common problem with the typical Login failed. Fortnite servers are currently undergoing maintenance. Please try again later. That means that Epic Games is carrying out maintenance tasks and that during that period of time, users aren't going to be able to access them. As indicated by the message, the only solution is to wait. These maintenance tasks are usually announced on social networks, where they also explain when they're going to finish, so it's a good idea to follow the official accounts.
Login: make sure that the data that you have provided to log in are totally correct.
Too long waiting time to join the game: sometimes servers are too saturated, although it's quite unusual. In that case, we'd only have to wait a bit longer and try to join later on. Nevertheless, it might be our Internet connection that's saturated because we're downloading too many files or because we're sharing our connection with other users that are taking up all the bandwidth. The solution is to close those programs that are using our connection or contract a higher speed with your Internet provider.
Connection problems: our carrier may be down or our computer may not have a strong signal. We'll have to carry out the corresponding verifications to know whether it's the user's problem or Fortnite's fault.
Game crash: sometimes it may happen that the game crashes all of a sudden. In that case, we'd have to run the game once again, and if that doesn't fix it, reboot our system. In some cases, we might even have to reinstall the game.