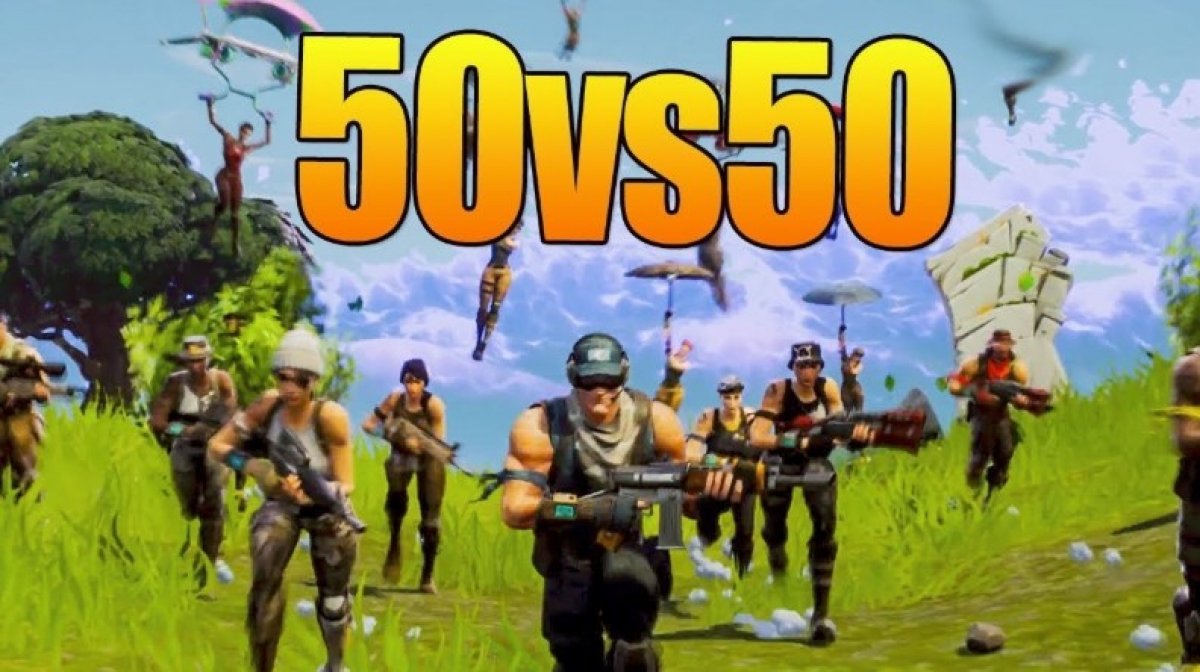 Fortnite's 50 versus 50 mode offers us a massive battle between two teams of 50 players each in which they have to face up to each other during a limited period of time. How it works is quite simple. Each player chooses for which team they want to play, being able to play solo or with up to three friends at once. Once on the battlefield, each team member is identified with a green indication on the map hovering over their heads. The map will gradually get smaller so both teams will come closer and the last player or players standing win.
There are some special rules for the 50 versus 50 mode:
Friendly fire is disabled although it still appears in the impact indicators.
The visibility of players that don't belong to your team is limited.
You can only communicate with other members of you team.
We can revive any ally player.
No ally team members are visible until they have landed.
The 50 vs 50 mode was first introduced in December of 2017 as a temporary game mode, intending to be a major incentive, not only to draw in new players but also to keep the current gamers so they wouldn't switch to other similar titles. We have to bear in mind that Fortnite became a major hit when the battle royale mode was first introduced, allowing the users to fight between them in all versus all mode, putting up a fight against PUBG that until that moment was the main reference in terms of online survival shooters.