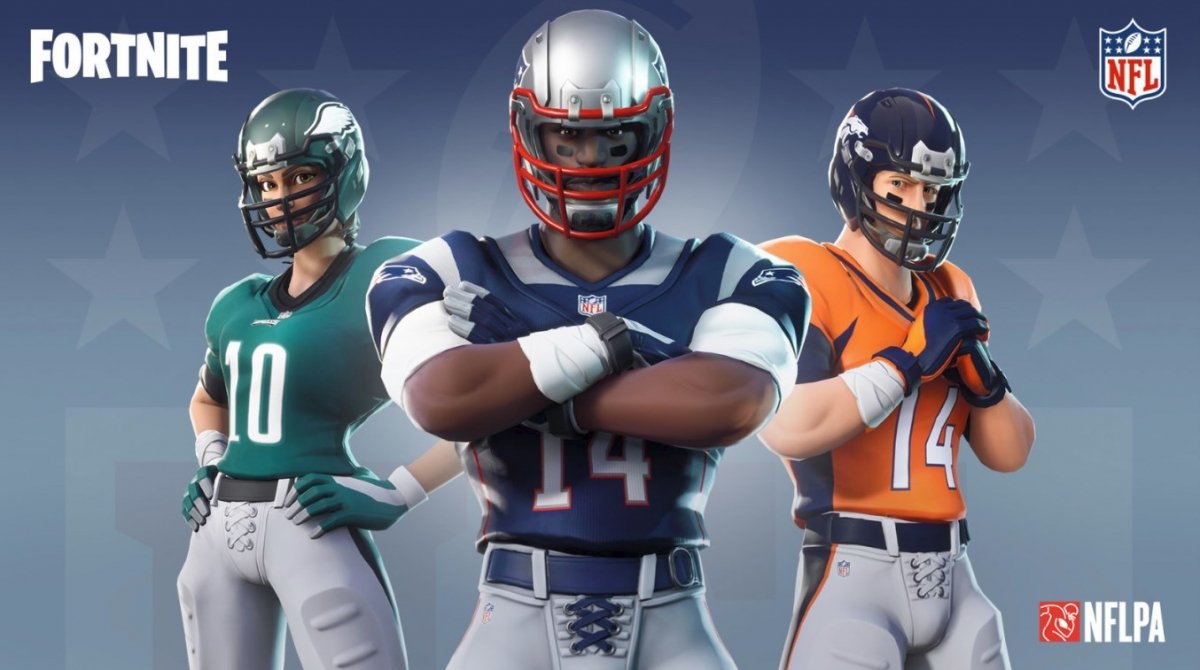 Epic Games has reached an agreement with the NFL to offer Fortnite players the possibility to equip its characters with the uniforms of the different teams of the American National Football League. To get them we only have to go to the game's store where they will appear together with the rest of items that we can purchase to customize the game's characters.
These uniforms come along in three different styles, two male and one female ones, and fans only have to purchase the skin of the individual uniform of each team. Each outfit includes the 32 uniforms that comprehend pants, a jersey, and helmet. The number on the back of the jersey is also up to the user.
This new feature was announced on November 5th 2018 offering us a total of 32 skins, one for each team in this competition, finally coming out on November 9th. That announcement didn't specify the price or their availability in the store.
It's not the first time that Epic Games decided to include in Fortnite Battle Royale different cosmetic elements that have to do with sports events. A clear example happened during the World Cup played in Russia in the summer of 2018, when users could chose the uniforms of the countries playing the tournament's knockout stages. Neither is it the first time that they have reached an agreement with another company as the same thing happened with Marvel, allowing gamers to play with Thanos due to the premiere of the Avengers: Infinity War movie.