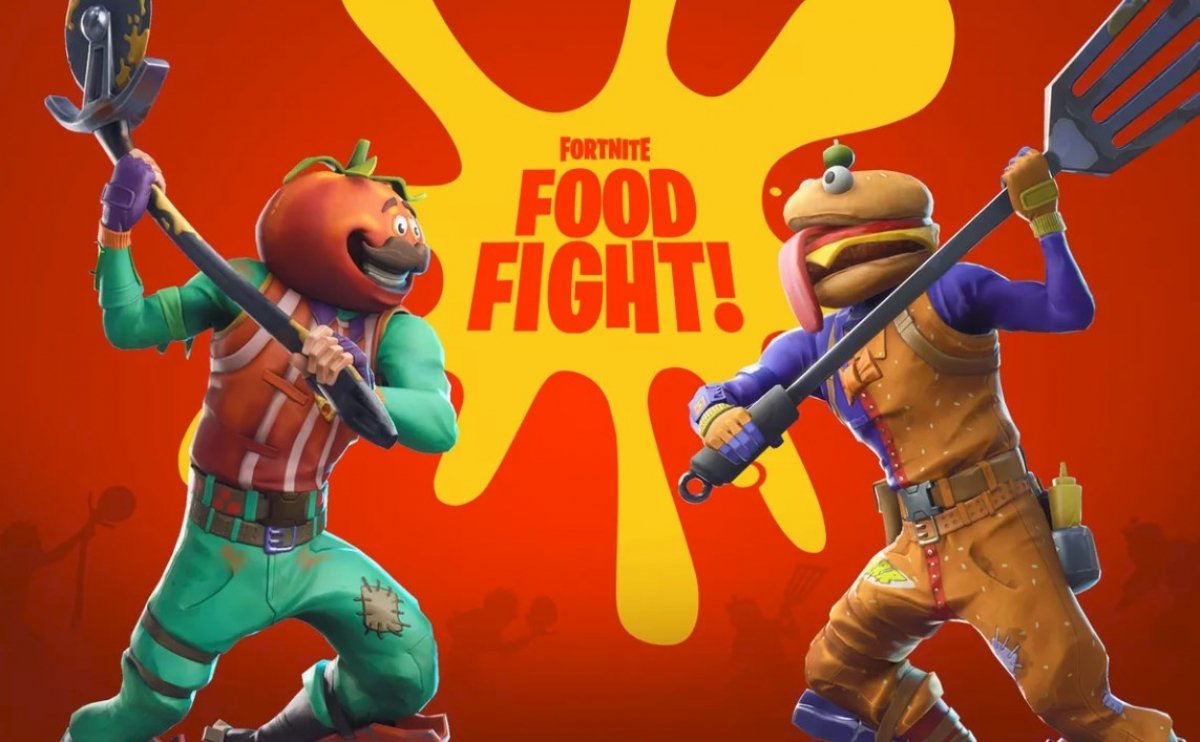 Food Fight is a new time-limited game mode that has been added to Fortnite in the new patch 6.30 just before the beginning of Season 7. It involves two teams of players fighting to protect their mascot and is based on the alleged rivalry between Durr Burger and Pizza Pit. Each team represents one of these sides and must stop the other one from destroying their mascot's giant head. The latter can be found in each one of the restaurants still under construction located in the center of the map.
For 5 minutes before the battle starts, there will be a huge barrier separating both teams so that they both have time to get ready for the fight. Whilst that barrier that separates both teams is still up, their goal is to form a defensive structure around their mascot's head with the resources they've picked up or using the construction materials they've found on the floor. Furthermore, to help each team to get ready, special red supplies will be handed out, such as weapons, consumables, ammo, and traps. However, there are no explosives in this game mode, therefore, if we want to destroy the other team's defensive structure, we'll have to use traditional bullets or tools.
Finally, we have to point out that since the aim of this game mode isn't to destroy or wipe out our rivals, if we get killed we'll respawned seven seconds later, being able to keep all the items we had in our inventory before being killed by our enemies.