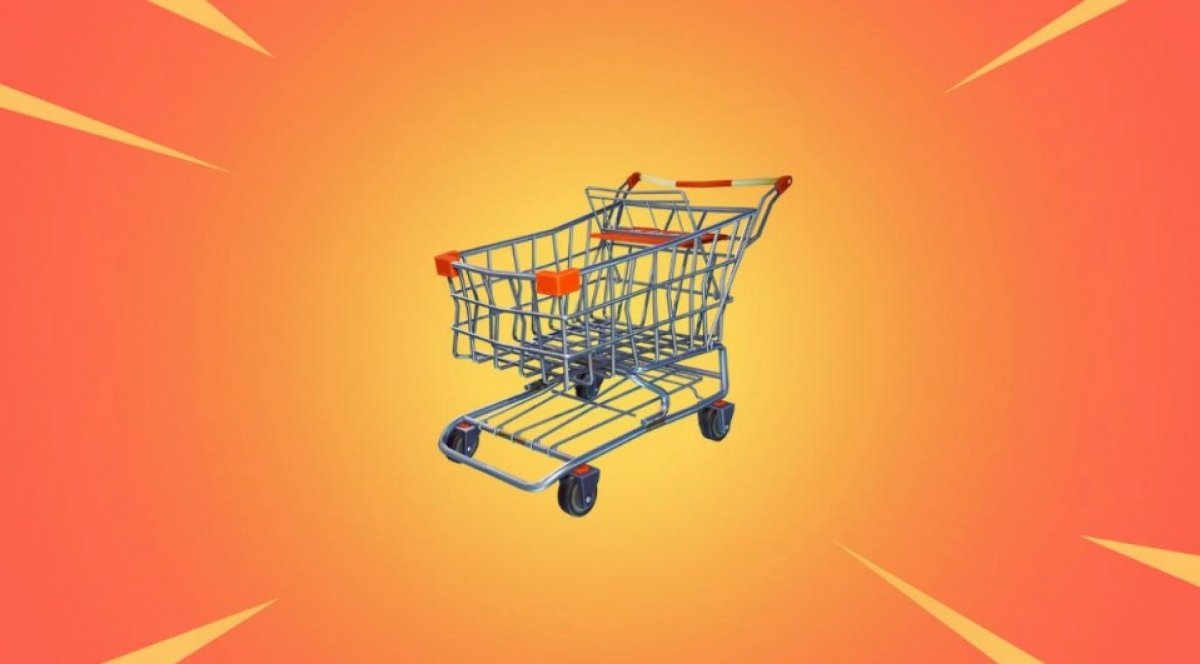 Shopping carts have landed in Fortnite with the latest patch 4.3. The thing is that we can't exactly say where to find them because they appear randomly around the map. In any case, there are areas where they appear more often increasing our chances to find one:
Greasy Grove.
Retail Row.
Tilted Towers.
Racing track to the north of Moisty Mire.
These areas include parking lots, so we have to check them carefully if we want to have a chance to find a trolley.
These carts can be used by one or two players at once. If they're used individually, we have to stand behind them, pushing them as the driver. If on our own, there's no point getting into them because we have to get out to shoot making us more vulnerable. If being used by two players at once, one can sit inside and the other one can drive, gaining in speed and firepower.
On the other hand, in case of using them, it's a good idea to start off from the top of a hill or cliff to gain in speed. In any case, they aren't easy to drive and we have to be very careful.
Epic Games has always been reluctant to introduce vehicles to attack other players to make sure that Fortnite wasn't similar to any other video game. However, they've finally decided to bring shopping carts to their battle royale mode to give them a touch of originality since trolleys aren't the usual vehicles that one would expect to find in an online shooter.