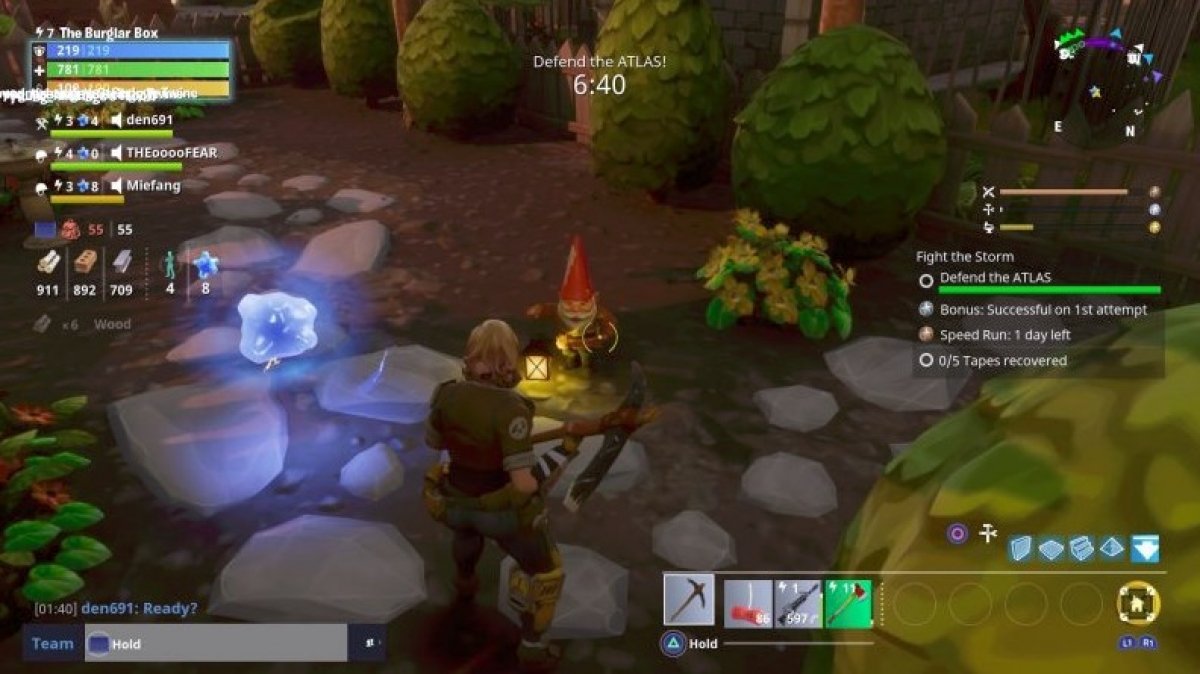 Searching for the hungry gnomes is one of the most popular challenges of Season 4, Week 8 of Fortnite, available for all the players of the game with a Battle Pass. It's one of the hardest missions to complete but thanks to this short guide we can find all seven gnomes we need as follows (there are quite a few more). Here are some of their locations:
Gnome 1: he can be found in Retail Row, on the corner where the store is, behind a shelf. You can enter the store or break the wall from the outside.
Gnome 2: this one can be found in Salty Springs, inside the gas station and next to refrigerator full of drinks.
Gnome 3: in Tilted Towers, we can find the third gnome, in the corner next to the drinks refrigerator in a store called NOMS.
Gnome 4: this fourth gnome can be found in Tomato Town. There's another store and this one is hidden next to the counter.
Gnome 5: the fifth hungry gnome is in the Risky Reels house that has a car of the roof. You have to go in and turn left straight away. Destroy the counter to find the gnome.
Gnome 6: on the way from Shifty Shafts to Flush Factory there's a taco shop. Here you'll find the sixth gnome.
Gnome 7: in Pleasant Park there's a gas station where you can find the seventh hidden gnome.
Although they're really garden gnomes, they're called hungry gnomes because they're all located in places that have to do with food, such as kitchens, next to refrigerators, in taco shops, grocery stores, behind counters, etc.