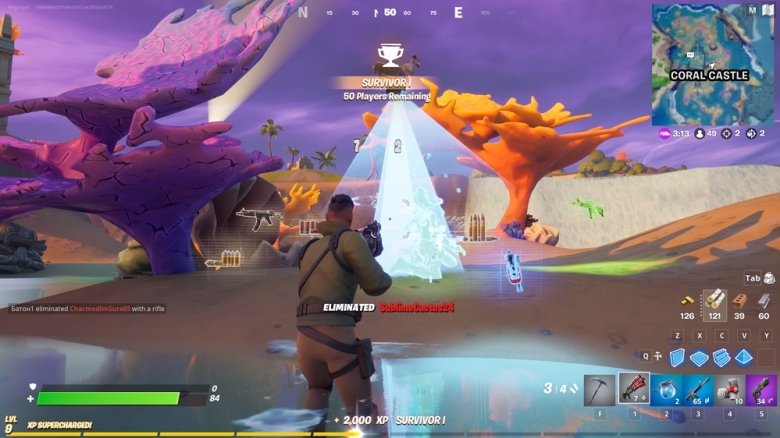 It's been a few years on the crest of the wave, but still from time to time it never hurts to remember that Fortnite Battle Royale is a mass phenomenon that has already left its mark on popular culture: from what is the game itself, through merchandising of all stripes and conditions (toys, clothing, accessories for school, and so on), it is difficult that in many homes around the world do not have, at least, a notion of what it is.
What started out as a rival of PlayerUnkonwn's Battleground, over time has ended up becoming the battle royale par excellence. For starters because it was one of the first to see the possibilities if ported to mobile platforms, and to continue because, unlike PUBG, you didn't have to dig deep into your pocket to download, install and enjoy the title.
Apart from this, it looks a lot like any third-person shooter game (even some first-person) that can be found on the market: we will land in an arena where we will have to try to be the last one left standing in a group of 100 players. To do this we will have at our disposal mechanics such as the acquisition of resources and the construction of fortifications to defend ourselves, or ladders from which to attack from a high place, inherited from the original game mode.
The most complex of all is, precisely, to survive. You can try to be a lone wolf, or forge a temporary alliance, although perhaps following the tricks that we are going to give you below can help you to face any game with greater guarantees. We can't promise you an unmitigated victory, but we can assure you that your games will be somewhat easier.