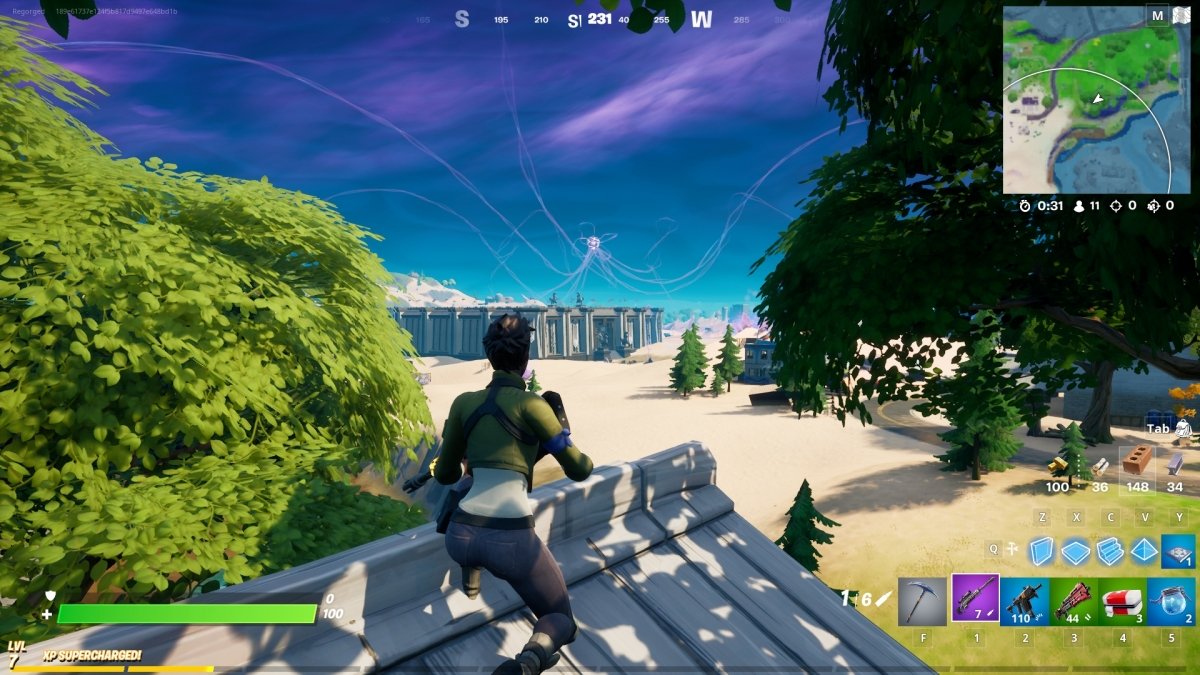 Fortnite is an action game published in free-to-play mode in which we had to wipe out hordes of zombies and other monsters. It was finally released in July of 2017 and for years, during its alpha and beta stages, the main plot has always revolved around killing zombies. However, in September of 2017 a new Battle Royale game mode was launched, replacing the game's original concept because now, apart from killing all these beings, it incorporates massive online combats between players that take place on scenarios that are generated randomly to become battlefields with a capacity for up to 100 players.
The plot is similar to that of many other online all versus all titles: we'll be parachuted onto an island and from the very first moment we land, we have to face up to our enemies. For such purpose, we'll be able to make use of all the weapons that we can make and different fortresses that we'll have to build, without forgetting about planning a strategy to fight for our survival.
The fact that it's free to play allows anyone to download it and play free of charge. However, its features can be expanded by purchasing the different expansion packs available, the price of which varies depending on the contents included (ranging between €39.99 and €149.99):
Standard Founder's Pack.
Deluxe Founder's Pack.
Super Deluxe Founder's Pack.
Limited Edition Founder's Pack.
We're talking about a game that has been released for Windows PC, but also for Mac, PlayStation 4, and Xbox One. The users of Android and iPhone are eagerly waiting for a mobile version to be released sometime in the near future.