From Malavida, we work hard to always offer the latest version of the applications. Keeping your software up to date not only lets you enjoy the latest news and features introduced by its developers. It is also the way to avoid errors and failures improving, as a consequence, the security of your device.
GameGuardian is not available in Google Play. However, not enjoying automatic updates does not impede to always have the latest version. Before obtaining it, check which version is installed on your device. Open the application file by long-tapping on its icon and selecting App info.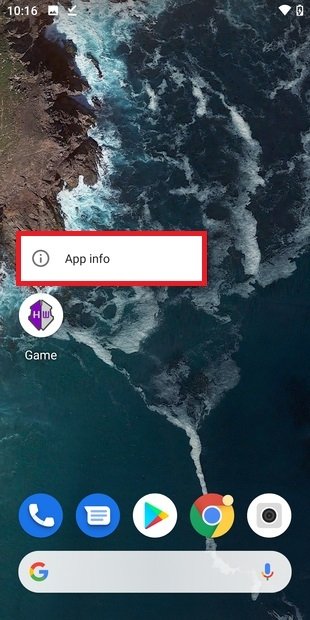 Open the app's info
On the next screen, scroll to the end of the list and remember the numeric value next to the version.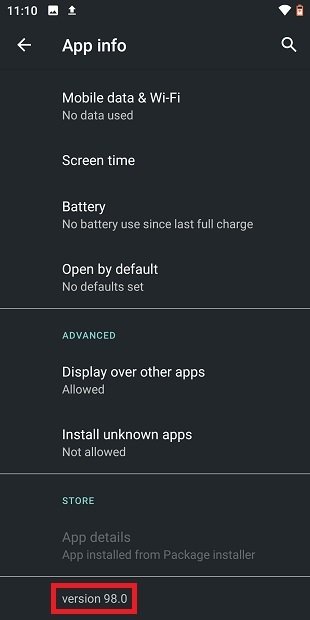 Check GameGuardian's version
Now, go back to Malavida and check which version is available. If the number shown is higher, you must update. On the contrary, if it is the same, it means that you have the latest version. Download the installation file by tapping on Download. The download button is available at the end of this guide.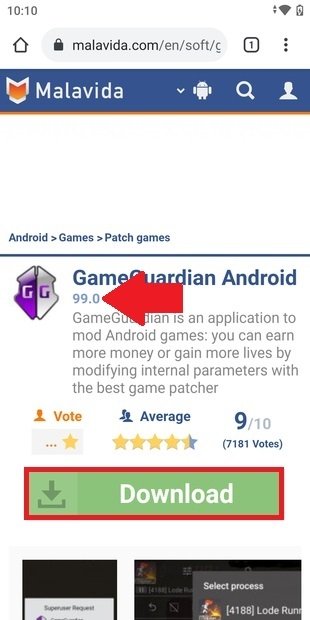 GameGuardian on Malavida
Again, use the Download button to start the APK download.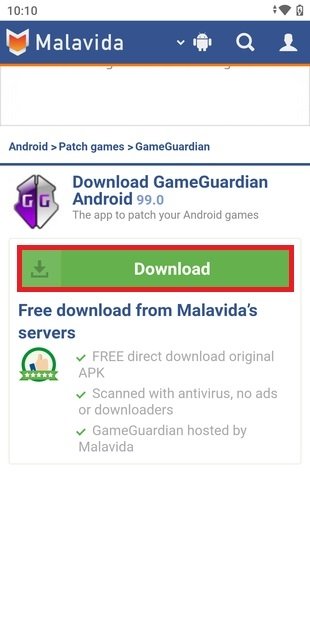 Start downloading the APK
Then, open the file just downloaded using the Open button, located at the bottom of the screen.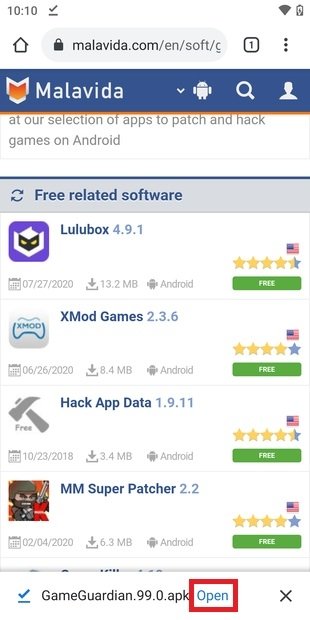 Open the APK
Now, tap on Install to start the update.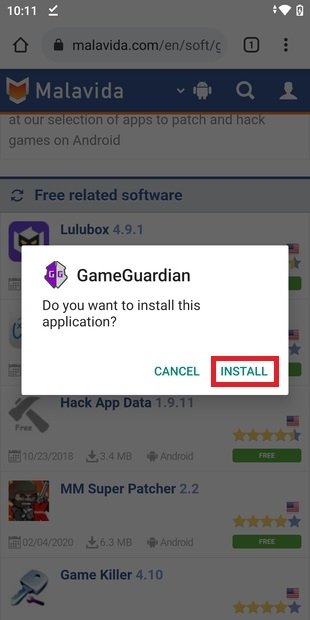 Start the installation
Finally, tap on Open to open GameGuardian.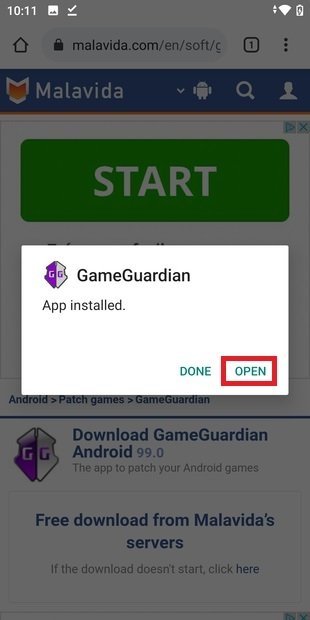 Open GameGuardian
Once you have finished the installation process of the new version, you may have four icons in your application box. This is because GameGuardian pretends to be a different application in order not to be detected. Therefore, once you have installed the latest version, remove the previous one from your device. You can check which version each icon corresponds to by repeating the first two steps mentioned in this guide.