Open the app and go to the Chats tab. Press the + icon in the bottom right corner and then on the upper right hand side of the interface on the icon that looks like a rectangular speech bubble just as if you were going to start a chat.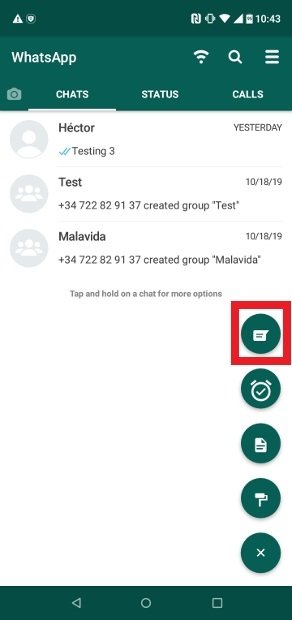 Icon to start a new chat
When you're asked to choose a contact from your list, there are other options at the top of the interface. Press New Contact.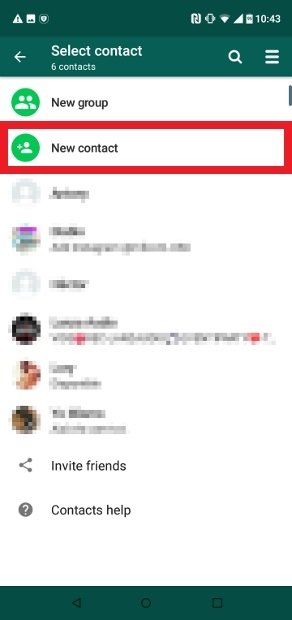 Press New Contact to add a new contact
Now fill in the form with your contact's information. Once you've complete form, press Save in the top right corner to confirm the new contact. Make sure that at this point you're on your contact list and not in the app itself.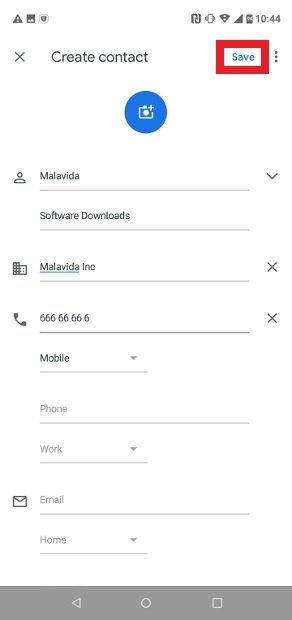 Fill in the contact details and press Save
Now that contact is part of your phone's contact list and if you've got any version of WhatsApp installed, whether GBWhatsApp, any other MOD or the official version, you can write to that person or start a video call without any further configurations. You only have to search for that person in the app to start chatting.
The second alternative to add a contact to GBWhatsApp starts identically. Open the app, go to the Chats window, press the + icon and then press the rectangular speech bubble icon just like before.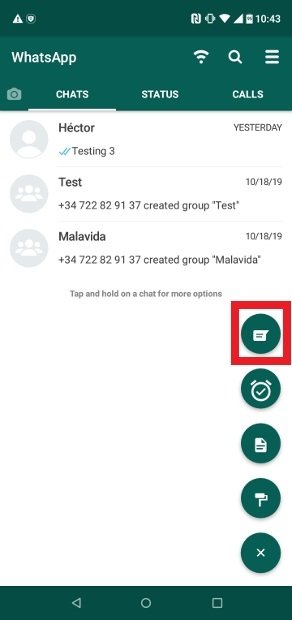 Icon to start a new chat
Now press the icon with the three horizontal lines in the top right corner and select Contacts from the pop-up menu.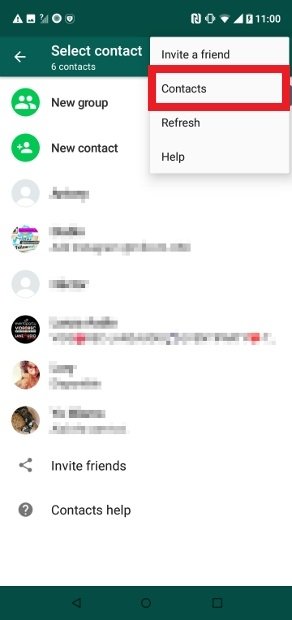 Options icon for GBWhatsApp contacts
This action will lead you to Android's contact app. Press the + button below.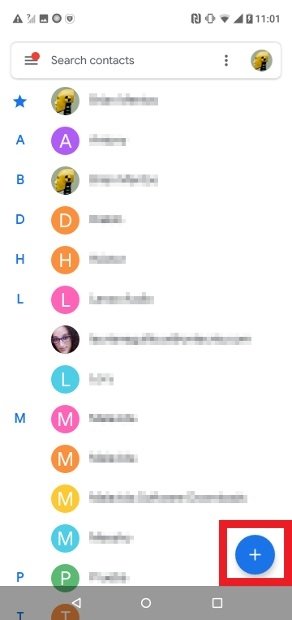 Android's contacts app
Now you only have to fill in your contact's details to add that person to your list and also to GBWhatsApp.
There's even a third possibility if someone shares that contact directly with you in a conversation. When someone shares a contact, just under the name and photo, you'll options such as Message and Add Contact. Press this second option…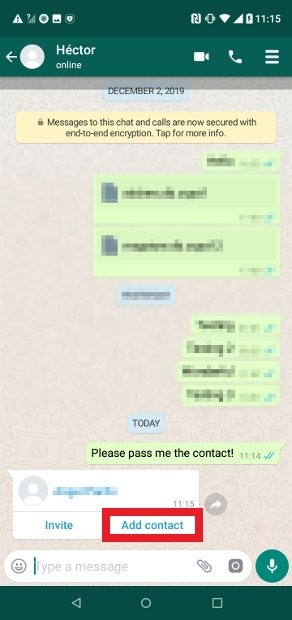 Press Add Contact to add the contact to your list
You'll be asked whether you want to create a new contact or add the number to an already created entry. Choose the option that suits you the best.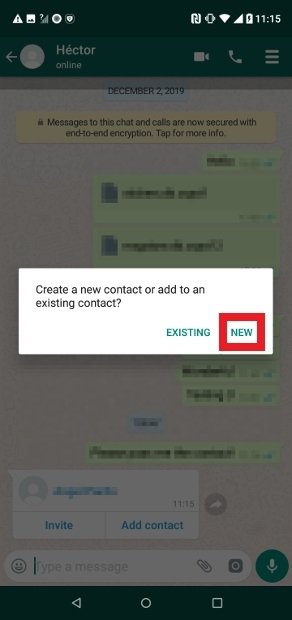 Confirm that you want to add the contact to your list
Fill in the contact information to add that person to your list and press Save.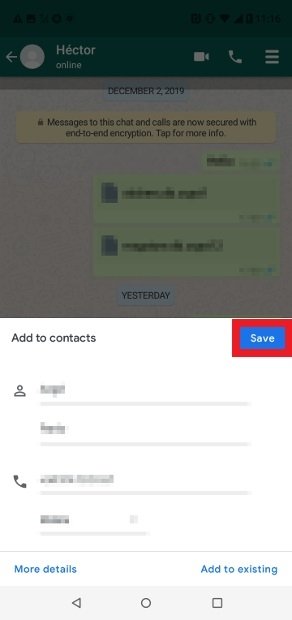 Fill in the contact details and save the changes
Now, when you go to start a new conversation and reach the contacts window, that person will be available.