Gmail has different settings related to notifications that are worth knowing. All of them are available in the application settings, accessible by tapping the Settings button in the side menu.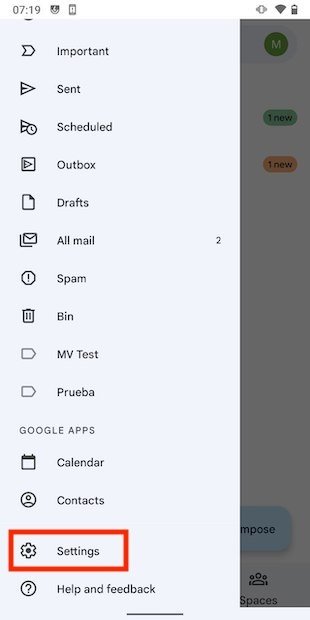 Open Gmail's settings
To see the options related to notifications, tap on an email address. These parameters are configured individually for each account, so you will have to repeat this process for each profile configured in Gmail.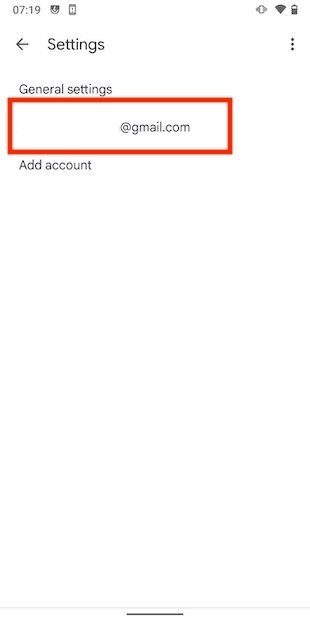 Account options
The first setting is Email notifications.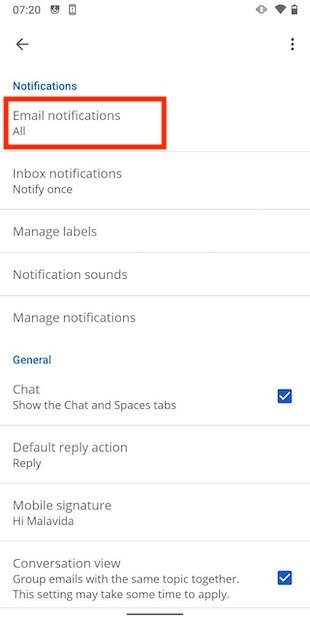 Main notification settings
With it, you can specify whether you want to receive all notifications, only the important ones, or none at all.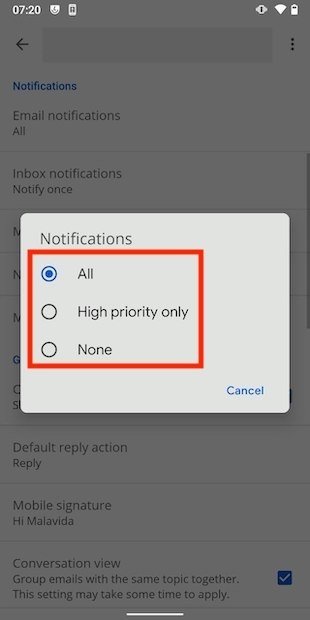 Select notifications
In Inbox notifications, you change the behavior of inbox-related notifications.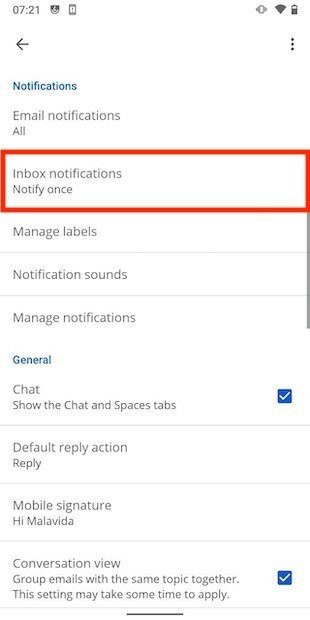 Inbox notifications
Use the Label notifications option to enable or disable inbox notifications.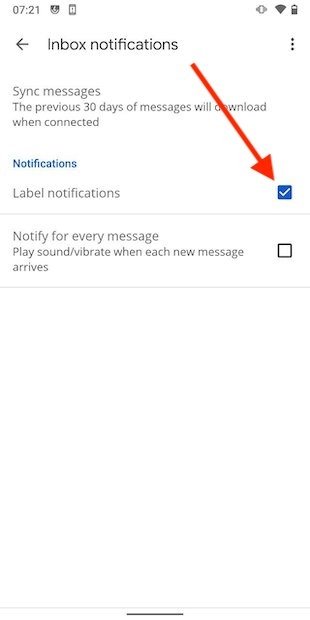 Enable or disable notifications
Go back to the account settings and tap on Manage labels.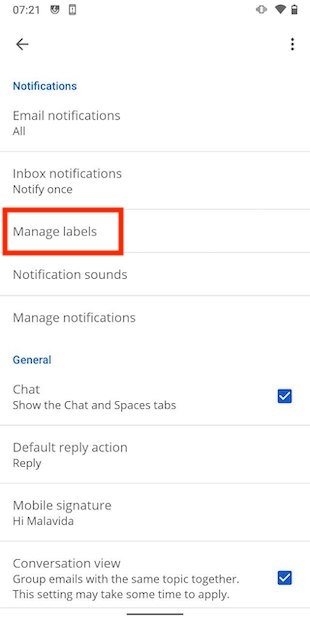 Other label settings
In the list, select the label you want to use to customize the notifications. The options are the same as you have seen in Inbox notifications.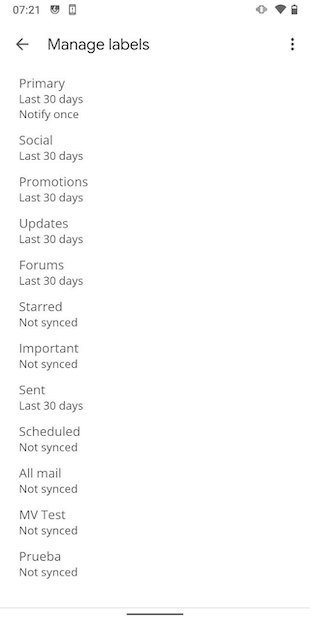 List of labels
The next section is Notifications sounds.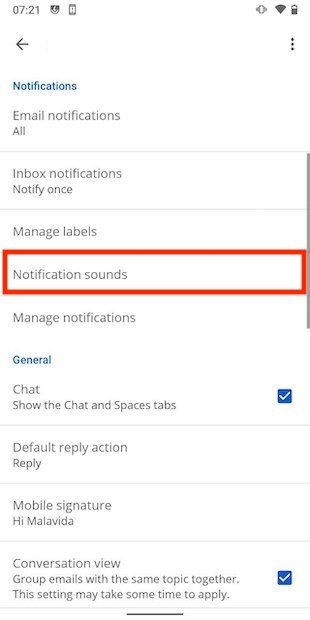 Notification sounds
There, you will find the settings to change the sound of incoming emails and chat messages.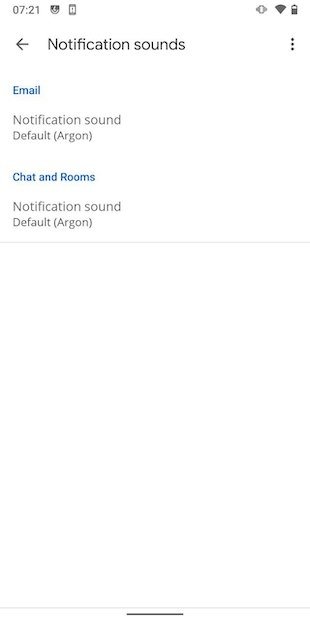 Customize sounds
Finally, tap on Manage notifications.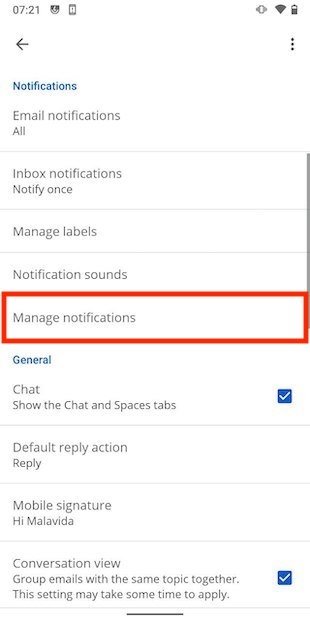 Other notification options
In this case, you will be redirected to the Android settings. There, you can modify the behavior of the notifications according to your preferences. It is possible to check the advanced options by tapping on Advanced.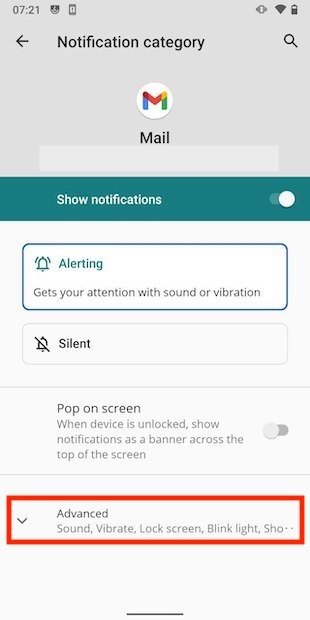 Notification configuration panel on Android
Some of the additional parameters are the activation of the LED, the sound of the warnings, or the activation of the notification dots on the application icons.
Advanced notification options
When you are done, go back to Gmail to check that the changes you made are already working in the application. Remember that you can modify these parameters at any time to customize the Google mail service as much as possible.