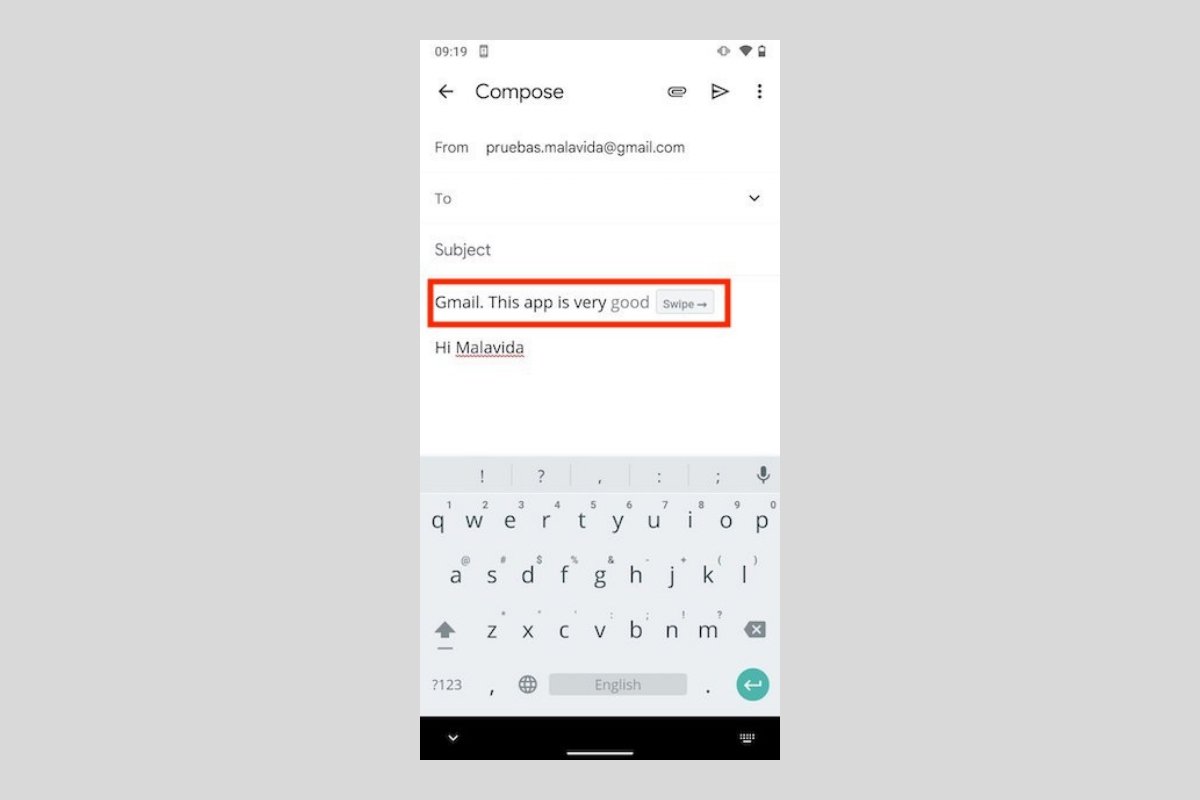 Gmail Smart Compose is a feature that helps you write better and faster. Based on your writing style, the application learns and predicts the next words or expressions you want to write in an email. Sometimes, these suggestions are not correct. But in most cases, they get it right, minimizing the time you spend typing the body of a message.
If you want to get writing suggestions thanks to smart compose, visit the Gmail settings.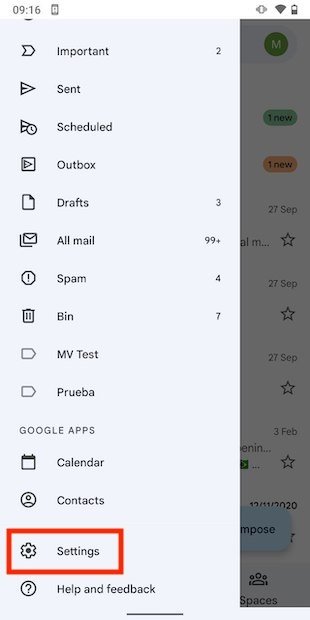 Application settings
Tap on your account email address to see more options.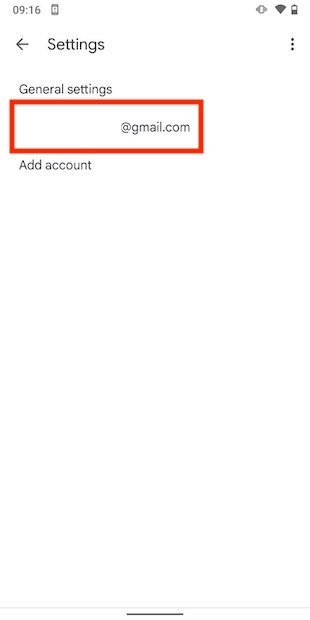 Account settings
Find the Smart Compose in email setting. If you check the box on the right side, you will activate the smart writing function.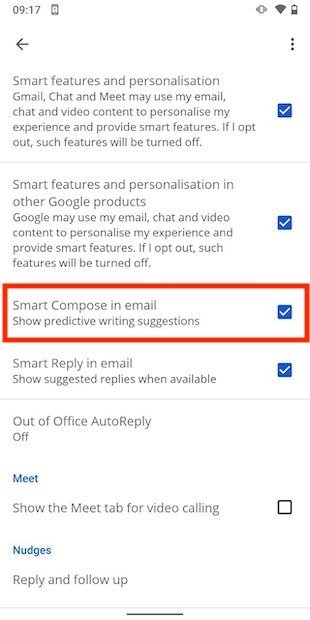 Enable smart writing
On the other hand, if you intend to keep it disabled, uncheck the box. At that point, Gmail will stop displaying on-screen suggestions while you type.
When Smart Compose is on, you simply swipe from left to right on the suggestion to have it written in the message.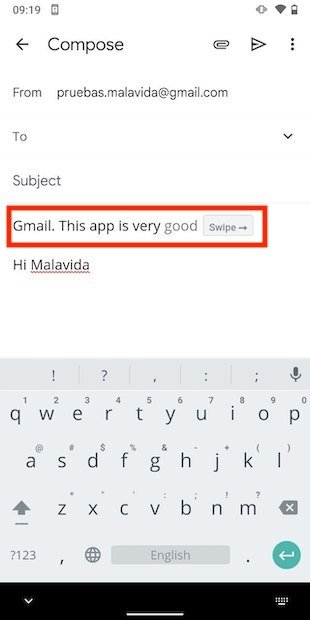 Smart writing enabled and working
According to the company, this setting is universal. What does this mean? It means that its activation is linked to your Gmail account. Therefore, when accessing from other Android devices, the suggestions will also appear. This also applies to desktop computers. Smart compose remains enabled in the web version of Gmail if you have set it to do so in its Android app. In the case of the computer, to confirm a suggestion and include it in the mail, click on the right arrow on the keyboard. If you use an iOS phone as a second device, you should know that, according to the official Gmail documentation, this feature is not available.