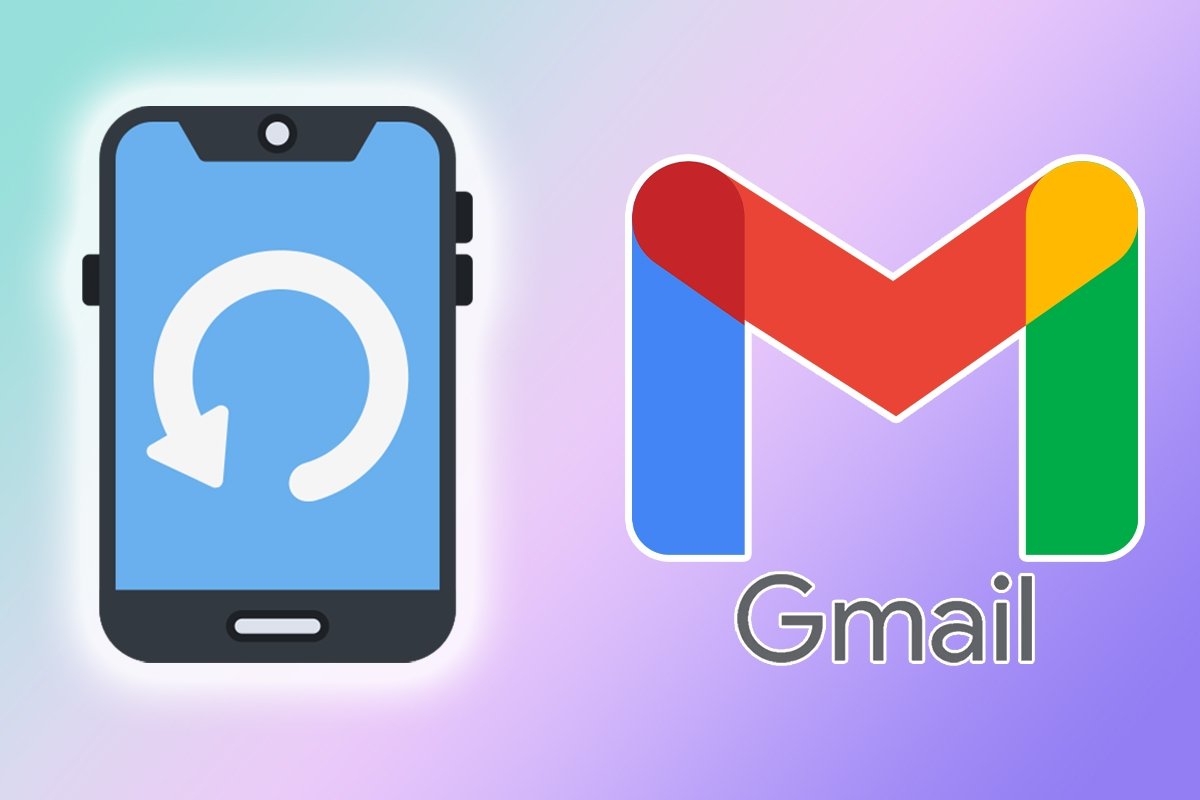 Do you want to download all your Gmail emails and make a backup? If you have been looking for that option in the Google Mail Android app, you will have noticed that it is not available. However, the company has enabled a wizard to download all your account data, including Gmail emails. To access you must open the browser and type the following URL:
https://takeout.google.com
Do it as shown in the following screenshot.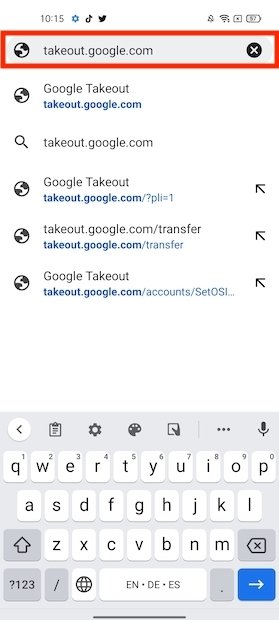 Access Google Takeout
Enter your credentials if you are not already logged in with your account. Once you are on the export page, tap on Deselect all to uncheck all options.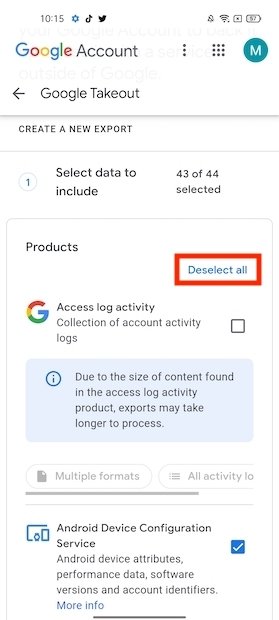 Uncheck all the options
Scroll down the page until you reach Mail. Use the checkbox to indicate that you want to download the data from your email. Make sure that the All Mail data option is enabled.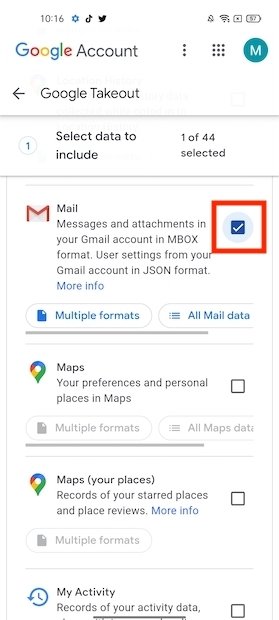 Enable Export to Gmail
Tap Next step to proceed with the process.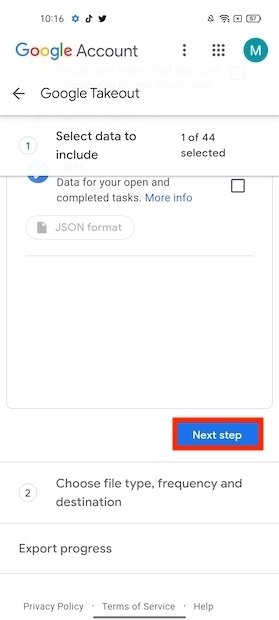 Continue with the export
Under the Delivery method section, choose the Send download link via email option. Additionally, you can ask Google to forward your emails to Google Drive, Dropbox, Box, or OneDrive. However, getting the download link in your inbox is the easiest of all.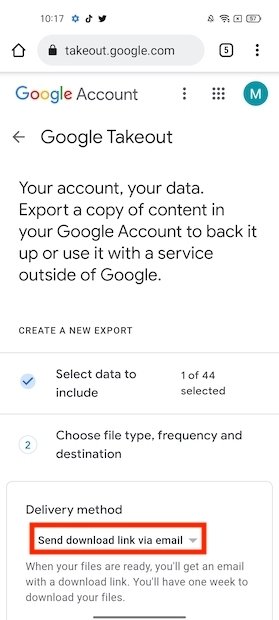 Choose an export method
Modify other parameters, such as export frequency or final file type. Once you have everything configured your way, tap on Create export.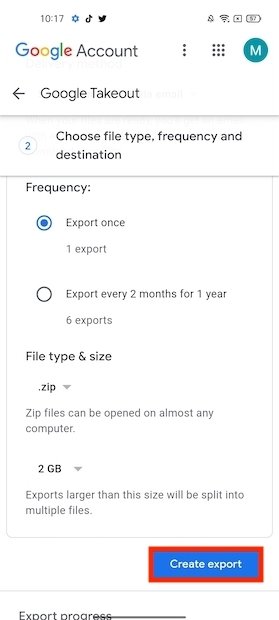 Start exporting
Depending on the number of emails you have, the process may take several minutes or even hours. There is nothing left for you to do but be patient. When Google finishes collecting your information, you will receive an email that looks similar to the one you see in the following image. Finally, use the Download your files button to download the content.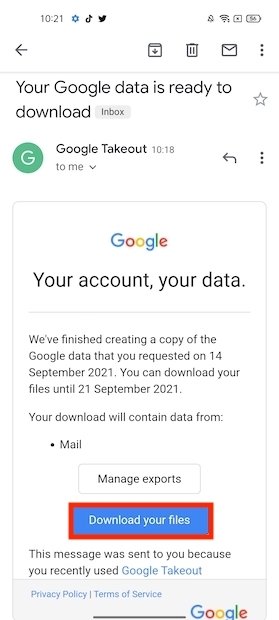 Start downloading the emails
Keep in mind that each email is downloaded as an MBOX file. You will need to download a specialized viewer to open them. In addition, the Gmail export includes the files that were attached to your messages.