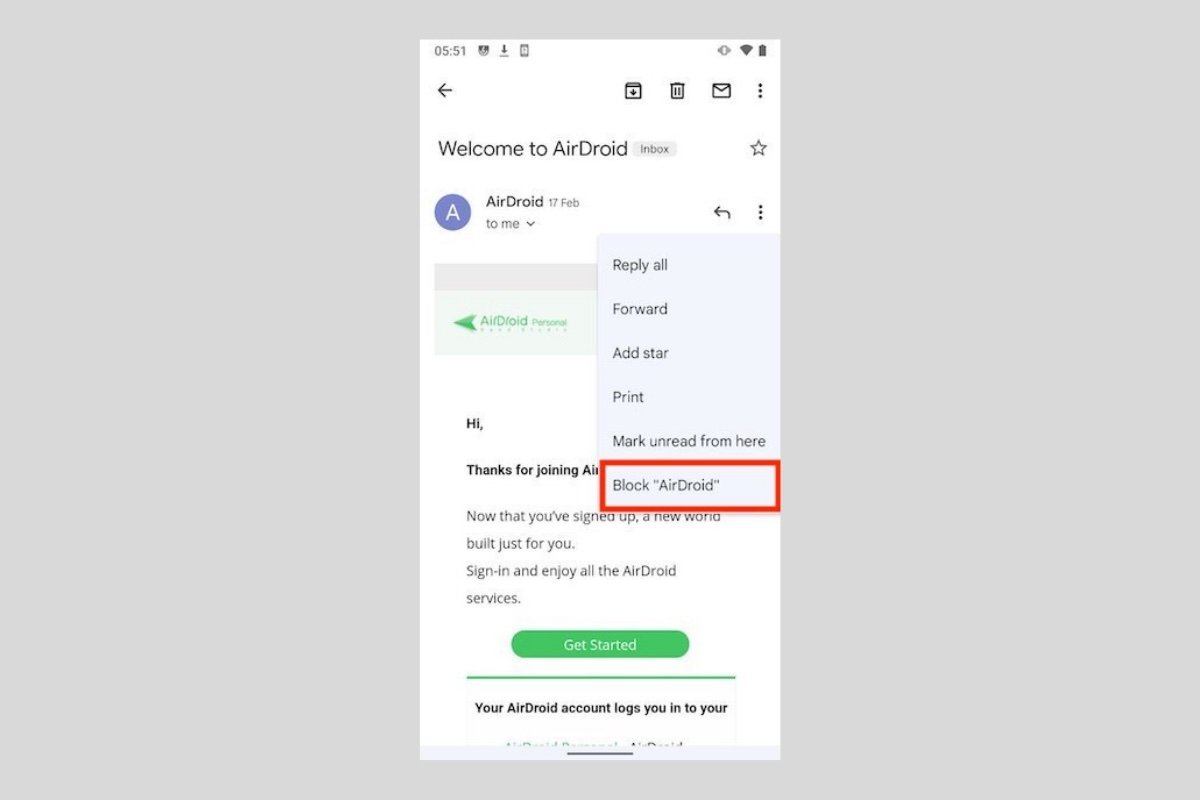 Email is still one of the most widely used ways to communicate between people and that is a fact of life. Therefore, companies are obviously using this medium to send advertising. And it is also the target of attackers and fraudsters. If you are getting too many advertising emails or even dangerous messages, Gmail has a blocking feature that will help you prevent this behavior.
All you have to do is open the conversation you are interested in.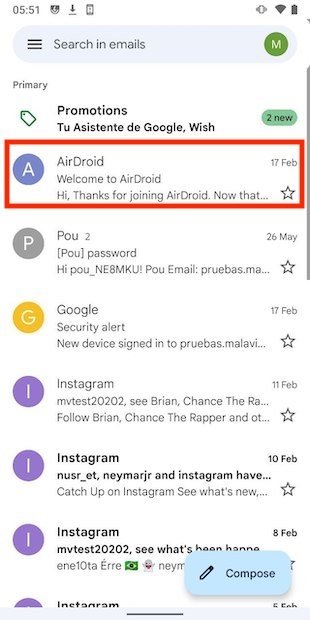 Select a conversation
Then, tap on the three dots next to the sender's name and the date of receipt. From the menu, select Block, followed by the name of the contact.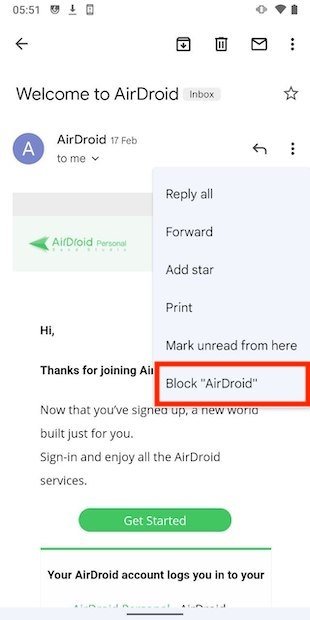 Block the email account
From that moment on, you will no longer receive any communication from that email address in your inbox. All messages from the contact will go to the spam folder. If at any time, you wish to unblock the contact, look up one of their emails and select Unblock sender.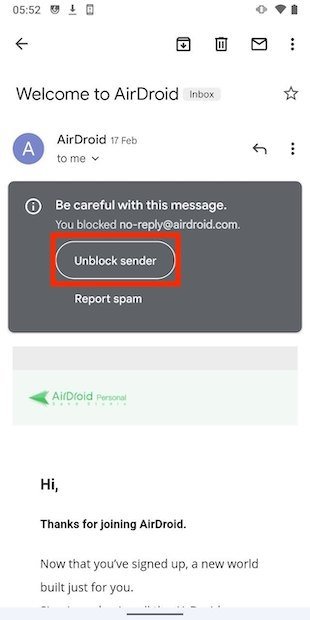 Unblock the address
On the other hand, you may only want to block specific emails. This is especially useful when the same address sends us advertising, and at the same time, important messages. Reopen the message you want to block and open the main options menu. There, choose the Report Spam option.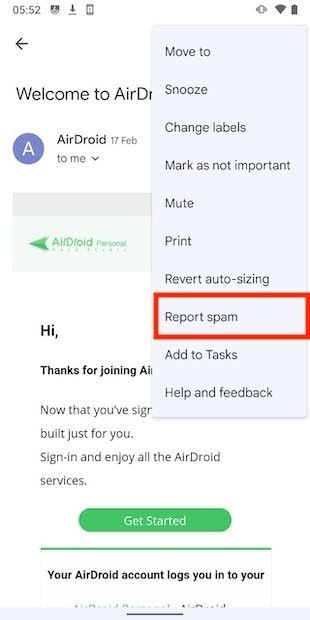 Report as spam
The message and other similar messages that may arrive in the future will end up in the Spam folder. And what if at some point you want to check for spam? Simply open the main Gmail menu and tap on Spam.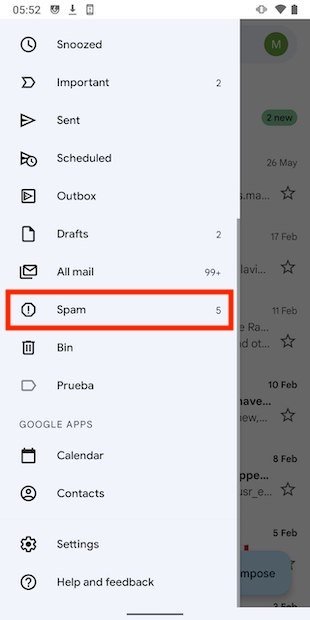 Gmail's spam tray
Use the Empty Spam now command to delete all messages. If you consider that any of the emails you find there is the desired email, open it.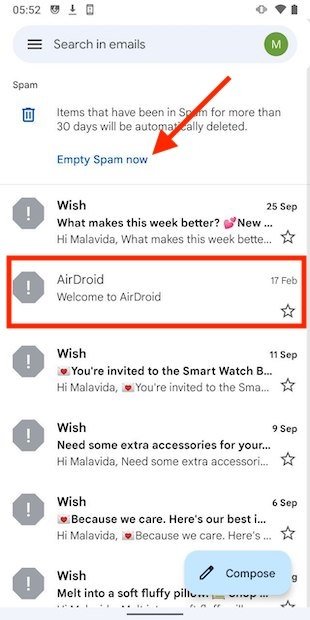 Empty the spam folder
Finally, tap on Report not spam.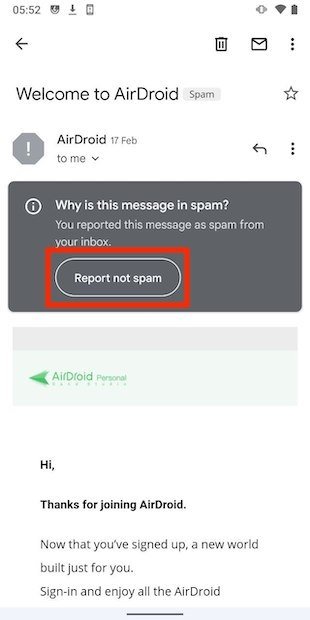 Indicate that an email is not spam
The message will be moved to the inbox. This action will be considered by Gmail in the future to classify emails more accurately.