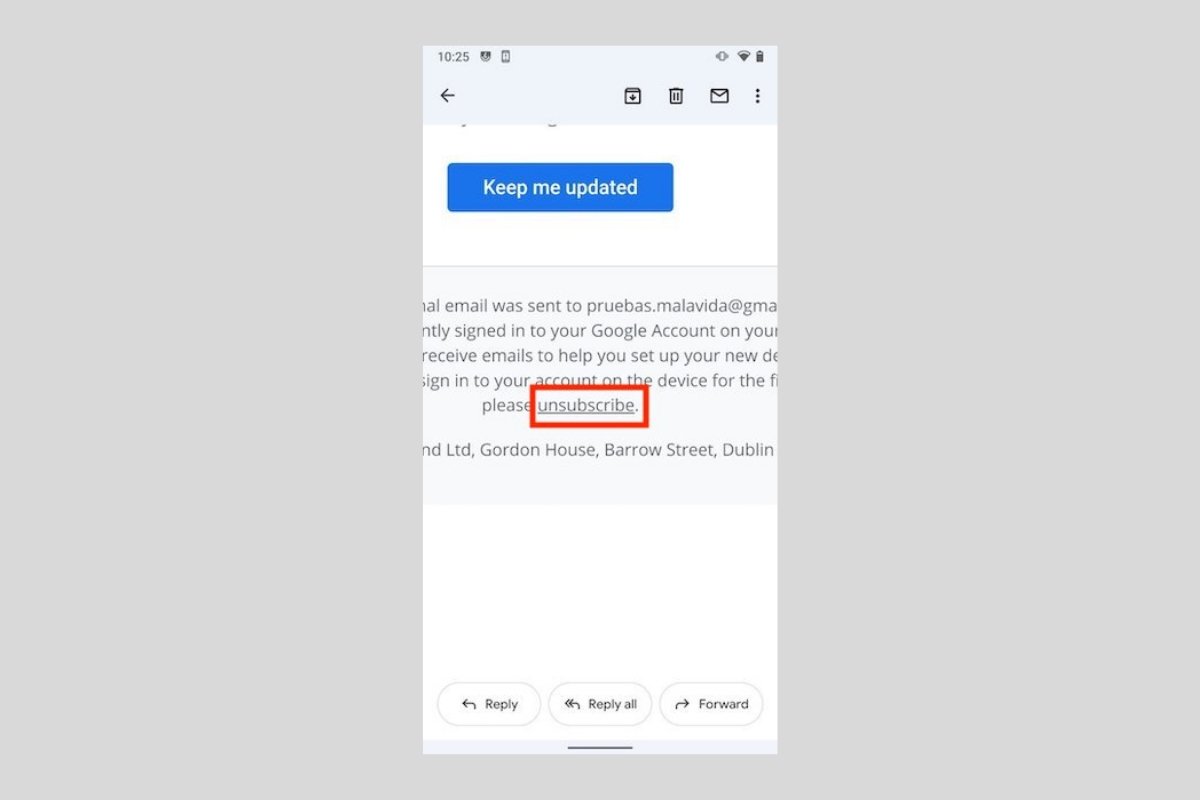 Continuous email communications from some companies can be very annoying. This is especially true when it comes to advertising or product sales. You most likely get these types of emails because, at some point, you subscribed to a list. How can you unsubscribe from Gmail on Android? Let's take a look at some suggestions that may be useful.
First of all, if the company that sends you the emails is professional enough, it will include a link to unsubscribe you from their emails. Here is an example with an advertising message from Google.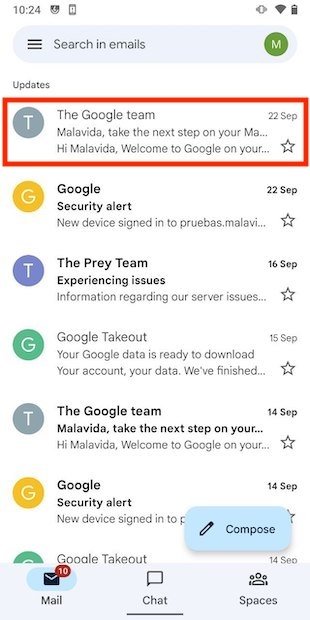 Seleccionar conversación
At the bottom of the email, you will find the Unsubscribe link. You only have to tap on it to stop receiving this type of message.
Eliminar suscripción de correo
In case you are not provided with the unsubscribe link, Gmail helps you to stop the advertising emails. All you have to do is open the menu with the three vertical dots that you will see next to the sender's name. Then, tap on Block, followed by the user's name.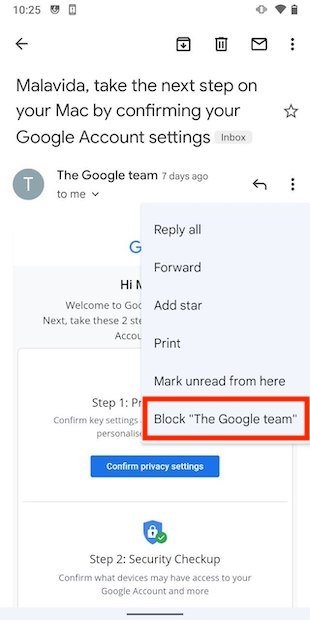 Bloquear usuario
From now on, emails arriving from this address will be sent directly to the spam folder. This is an effective solution, but there is a risk. Sometimes, companies use the same address to send advertising and important messages, such as a purchase confirmation. In that case, the best option is to mark the email as spam. Just open the main menu of the conversation and tap on Report spam.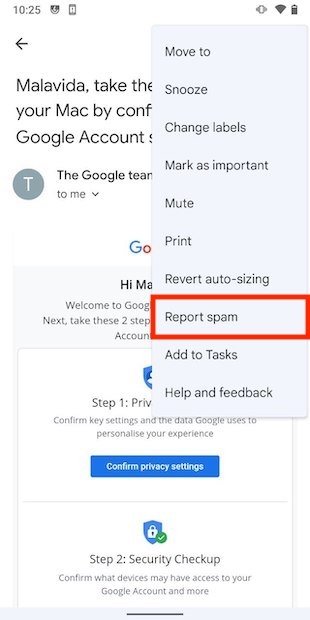 Enviar mensaje a spam
Gmail will identify emails similar to the one you have reported in the future and send them directly to the spam folder. However, if you receive a relevant message it will appear in your inbox.