Linking Google Pay and Gmail is really easy. In this case, you must open the Google Payments application and access its main menu by tapping on the three horizontal lines that you will see in the upper left corner.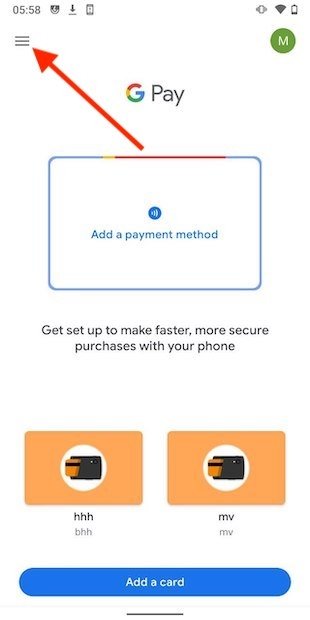 Open the main menu
From the menu, select Settings to enter the Google Pay settings.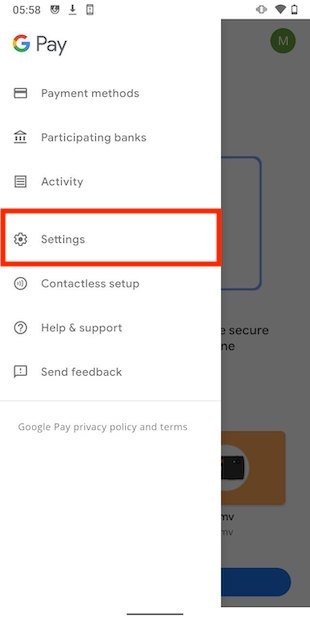 Google Pay's settings
Activate the control next to Gmail imports.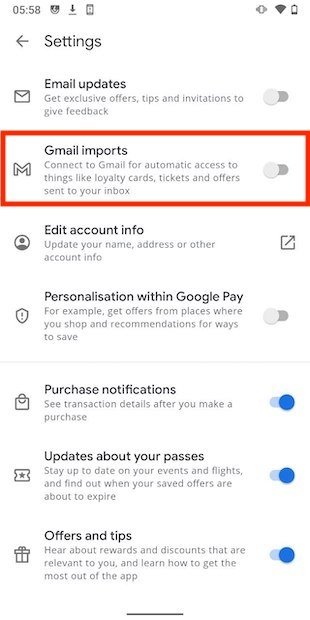 Enable Gmail integration
Confirm that you want to link the two services by tapping the Connect to Gmail button.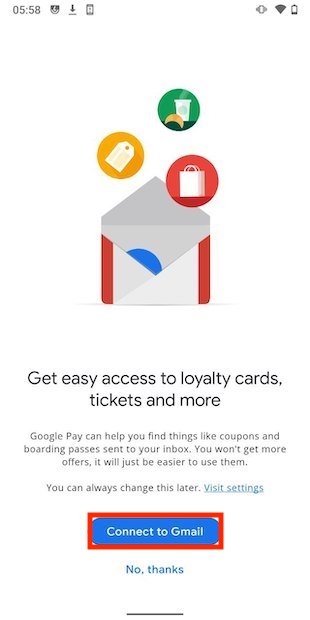 Connect with Gmail
When the process is complete, Gmail and Google Pay will start communicating and sharing information. What is the purpose of linking the two applications? So, basically, Google Pay stores the boarding passes and coupons you receive in your inbox automatically. It is also useful if an establishment sends you a loyalty card. This setting, disabled by default, automates the process of adding all the information from the email to the Google Pay virtual wallet.
It is important to clarify some aspects related to this function. First of all, it is a parameter that does not depend on the application you use to check your email. In fact, the linking is done from the payment system and does not require Gmail to be installed on the phone. Therefore, use linking even if you receive your messages in Outlook or Spark, to give some examples. Also, you can use Google Pay to save store cards or bills even if your phone is not equipped with NFC. And finally, remember that if at any time you change your mind, it is possible to deactivate and revoke the link by following the same procedure.